"Wenger is an awful loser, we've known that for a long time, but his comments about Drogba after Chelsea's 3-0 win plumbed new depths" – Tony Cascarino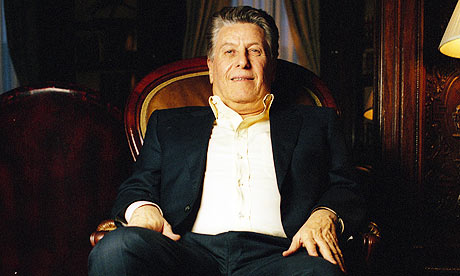 Comment & analysis round-up
Quote of the day: " We are pleased that, through these new requirements, clubs are bringing greater transparency to the domestic transfer market. For the first time, there will be a game-wide picture of the level of spending on agents. The leagues and other key stakeholders have been fully supportive, following the example set by the Football League with its publication of Agents' Fees over the last few years." – The FA.
Runner-up: "Honestly, I knew that I was among the favourites because Barcelona had a fruitful year in 2009. But I didn't expect to win with such a margin. The Ballon d'Or is very important to me. All the players who won it were great players, and some great players never won it. For me it's a big honour to win. I dedicate it to my family, they were always present when I needed them and sometimes felt even stronger emotions than me." – Lionel Messi.
Today's overview: Those dastardly football agents are pulled onto centre stage this Tuesday as a new report has revealed that more than £70m was paid to agents from 1 October 2008 to 30 September 2009.
Matt Hughes goes about explaining where the £70m figure comes from. "The figures include all fees paid to agents with regard to player purchases, sales and contract negotiations, covering 803 transactions over a 12-month period. Although averaging less than £100,000 per transaction, many of the fees were considerably higher, which will inevitably lead to criticism of the huge sums of money leaving the game."
David Conn looks at which clubs have helped line the agents' pockets most. "Manchester City, who spent around £170m in transfer fees during the year, under the ownership of Sheikh Mansour bin Zayed al-Nahyan, were by some distance the largest spenders, paying out £12.9m in agents' fees. Chelsea were the next highest, having paid £9.6m, while Liverpool, surprisingly given Rafael Benítez's relatively quiet transfer dealings, paid £6.7m. Other big spenders were Tottenham Hotspur, at £6.1m; West Ham, at £5.5m; and Arsenal, at £4.8m."
In a standout article, Matt Dickinson attempts to separate the forest from the trees when looking at agent fees. "The headline figure may have been startling but, actually, yesterday's disclosure of the £70,692,513 given to agents told us nothing. If they had been brave, the Barclays Premier League clubs would have revealed how every penny was spent. Because without that detail, how are we — and paying fans — able to work out which of it was spent wisely? Some of it must have been. Five per cent of the fee to an agent who brings you an ace goalscorer? Great business. The £500,000 that was promised to Jimmy Bullard's agent when the player moved from Fulham to Hull City? Baffling, given that Bullard was not exactly hot property and that, with a £5 million fee, that cut was 10 per cent."
Also found looking at the wider picture is Nick Harris. "The clubs are also often satisfied, if not happy, to pay agents when they need that agent to seal a deal. Without an agent's help these days, many deals would not get done… all creative industries from music to film to literature involve agents. But let's not pretend most football agents are in it for anything but a payday themselves. Football's minted; why not milk it? "
Gazing into his crystal ball, John Ley delivers a club-by-club analysis ahead of the January transfer window, which the scribe believes will be hugely busy. "The tills are being dusted down and the contract papers are on the table. In just one month the January Sales begin and, despite the recession, the Premier League is bracing itself for another record."
Arsene Wenger's misguided outburst following Chelsea's mauling of the Gunners on Sunday continues to focus minds, with Kevin McCarra looking at how Arsenal need to improve. "With no great budget at his disposal, Wenger will have to wheel and deal. He has done so brilliantly in the past, but now has to show that he retains the old gift for identifying hardened competitors who can be assimilated into the fast, smart style that often makes Arsenal a delight." Continuing the Arsenal inquisition, Matt Hughes accuses the Gunners of lacking physical and mental strength. "Arsenal's midfield looked particularly lightweight against the formidable trio of John Obi Mikel, Michael Essien and Frank Lampard, while even Joe Cole has bulked up in recent years… Wenger has repeatedly claimed that his young players can no longer be intimidated and bullied as was the case a couple of years ago, but they remain fragile, particularly after falling behind."
Doing away with any niceties, Tony Cascarino rips into Wenger for his comments after the Chelsea defeat. "Wenger is an awful loser, we've known that for a long time, but his comments about Drogba after Chelsea's 3-0 win plumbed new depths… All managers moan. But Wenger is too keen to deflect attention from his own failings and those of his players."
Looking for solutions to Arsenal's problems, Ian Wright uses all his tactical acumen to head straight for the Gunner's piggy bank. "The team desperately needs some experience up front. A couple of years ago, Alex Ferguson signed Henrik Larsson for Manchester United to beef up his squad with a player who had been round the block. Arsenal need to do that and, in January, I'd love to see Arsene Wenger finally spend some money and bring in Ruud van Nistelrooy, who has already indicated he might be interested in a move back to England. At least he knows where the goal is and he would be a decent influence on someone like Eduardo, who needs help. I'd even welcome Thierry back."
Heading to Spain, Matt Dickinson remains optimistically cautious that Barcelona forward Zlatan Ibrahimovic will prove the real deal. "The real test for Ibrahimovic will come in the spring when he must prove himself, as he has failed to do previously, in the big Champions League games. If he does, a team who appeared to have everything will have even more: an aerial route should Lionel Messi, Xavi Hernández and Andrés Iniesta be steered up blind alleys."
So Ireland asked Fifa to allow them to be the 33rd team at the World Cup only for the governing body to deny the Irish their request. (Please try and keep the sniggering to a minimum.)
Rob Kelly explains the nonsense behind Ireland's request. "Only one problem: they seem to have forgotten that Henry's handball did not deny them a place at the World Cup, merely a potential penalty shoot-out. As such, they have no right to be granted a World Cup place."
Onto the transfers, where the Telegraph keep details to a minimum while reporting "Barcelona midfielder Yaya Toure linked with Arsenal move." This thread is picked up by the red-tops too, where Geoff Sweet stirs the pot writing "Arsenal, Manchester City and Chelsea were last night put on alert that Yaya Toure is almost certain to leave Barcelona in January."
The Telegraph announce "Tottenham are understood to be preparing a £10 million bid to land Ivory Coast striker Seydou Doumbia." And it's a case of one in, one out if The Sun is to be believed, with the red-top coughing "Roman Pavlyuchenko is edging nearer the White Hart Lane exit door after his agent confirmed he will hold talks with Roma."
Over in the Daily Mail a faceless article spouts "Portsmouth want Steaua Bucharest goalkeeper Robinson Zapata as cover for David James," while a second faceless report details Chelsea's plans for prising Sergio Aguero to the Bridge. "Aguero has a buy-out clause worth £54million, but Chelsea will open the bidding closer to the £40m mark, which would still smash the British record £34m that Manchester City paid Real Madrid for Robinho 15 months ago."
Lastly, the Mirror fart "Arsenal are poised to make a move for Seville's Diego Perotti. Perotti, 21, is regarded as one of the best young wingers in La Liga and has also been attracting interest from a number of top clubs across Europe."
---