"Tom Hicks Jr was perfectly correct in the content of that e-mail. Foolish, in business terms, but in terms of acceptable behaviour, he did all right by me" – Simon Barnes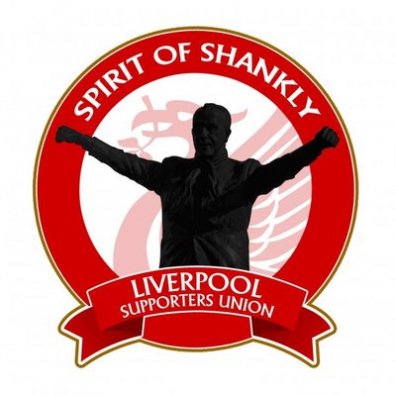 Comment & analysis round-up
Quote of the day: "I've never been motivated by money. When I went to Burnley I was one of the lowest-paid managers in the Championship, if not the lowest. If it was about money I would have taken the Celtic job and doubled my money or whatever. It's a knee-jerk reaction by people saying that. I put my heart and soul into that club to take that club on. I want to be involved at the highest level and the highest level in world football is the Premier League. My first goal is to sustain that this season for Bolton and then try and take the club on. Everything here is geared up for the Premier League – the stadium, academy and training ground – and it's my job to keep us here. My sense of frustration was that I wanted to take the club on to the next level. But in terms of finance it was always going to be difficult to throw £30million at it and risk the club staying in the league." – Owen Coyle.
Runner-up: "Our debt is very manageable and we never use player sales for debt service. Our interest on £200m is about £16m. The new stadium will be the game changer. The summer window will be big. We know we need more depth on the squad and will address it this summer. We hope to have a stronger second half of the season." – Tom Hicks.
Today's overview: The Spirit of Shankly supporters group may well be patting themselves on the back after they successfully managed to have Tom Hicks Jr removed from the Liverpool board following his abusive email to a supporter. But with Jr gone, will anything actually change at Anfield?
Always happy to make a mountain out of a molehill, The Mirror address this issue by first claiming (without and substance) that "Hicks Jr was seen as a key player on Anfield's finely-balanced board," a position which is roundly challenged by Tony Barrett in The Times saying "the departure of Hicks Jr will have little or no impact on the running of the club given that he had no day-to-day involvement and had only a nominal role on the board."
The re-structuring of the Reds board is fleshed out by John Edwards who explains that "Liverpool have responded by bolstering their boardroom numbers in a way that should strengthen Hicks Snr's hand, as Anfield's hierarchy brace themselves for some key decisions. Hicks Jnr is replaced by American businesswoman Casey Coffman, a trained lawyer, while the appointment of commercial director Ian Ayre and chief financial officer Philip Nash has been ratified a fortnight after they joined the board."
The conclusion over the reshuffling of the Liverpool board is reached by Ian Herbert. "Having won this particular battle, the fans groups was given a reminder of just how long the war against the ownership was likely to be with the club announcing that another Hicks ally, in Coffman, would take Hicks Jnr's place on the board."
Extrapolating the whole Hicks Jr story to its nth degree, James Lawton rants against the contempt for the modern day football fans. "Until now, though, contempt for the fans and their expectations based on past achievement and tradition has been implicit. Now Hicks Jnr has brought it into the open in one dismissive flashpoint… Never before has the distance between the fan and his club been quite so brutally expressed. Tom Hicks Jnr's choice of words, ironically, is what blew the cover. It said something that no press statement will ever say. It said it how it really is. The fan used to imagine that he owned his club. He knows rather better now."
Simon Barnes, though, offered support for Hicks Jr and his foul-mouthed email. "Tom Hicks Jr was perfectly correct in the content of that e-mail. Foolish, in business terms, but in terms of acceptable behaviour, he did all right by me. I had an abusive e-mail from a Newcastle United fan the other day. "Dear f***face," I thought. "Go to hell." But I didn't write it, still less press send. Being English, I am aware of the mindset: a football fan has a basic human right to abuse anyone he chooses. When anyone dares to object, they swoon like a bunch of virgins."
With the devil in the detail, David McDonnell initially excites Manchester United fans splashing with "Fergie to get £75million transfer kitty." But then we learn where the money is coming from. "The Glazers have borrowed the money and will give it straight to Fergie to spend on his squad in a bid to encourage investors to buy £500m-worth of bonds."
The Sun's Neil Custis also focuses in on United's financial position, and the hack adopts scaremongering tactics to suggest that Wayne Rooney maybe sold to balance the books. "One of the world's richest clubs is starting to sink under the burden of a debt mountain that is getting bigger and bigger.  Figures released by United yesterday showed the club made a yearly net profit of £48.2million but they would have actually made a loss if it had not been for the £80m sale of Cristiano Ronaldo… Those interests payments are rising but with Ronaldo gone, who will the club sell next to meet the Glazers' legacy?  Only Rooney could get anywhere near the amount Ronaldo brought in and already Barcelona and Real Madrid are weighing up £70m swoops."
The idea that Rooney could be sold by United is quashed by Ian Ladyman. "Without Ronaldo's departure, United would have been looking at a loss of £31.8m and the development serves only to raise further questions about the club's future. With no player sales planned in the summer, it seems inevitable United will record a loss this year. If they did look to sell, then stars such as Wayne Rooney and Nemanja Vidic would be among the most valuable. There is no way, however, that such a policy would be given the go-ahead by manager Sir Alex Ferguson."
Staying with United's financial headache, David Conn reveals that the Glazers have "milked debt-ridden United for millions." "Added together, the management fees, consultancy agreement maximum and the £10m the six family members actually borrowed from United make a total of £22.9m paid to the family and their affiliated companies in three and a half years. No explanation was offered yesterday for these fees, or for why the Glazer family felt the need to borrow £10m from Manchester United. The Glazer family's official spokesman, who is responsible for discussing United's financial affairs, declined to comment."
With United's finances taking a beating, questions are also being levelled at Fergie's decision to allow Carlos Tevez to leave Old Trafford after the Argentine netted a hat-trick for City against Blackburn.
Ian Herbert kicks off the discussion writing "Tevez's 11 goals in nine appearances add to the growing impression that he was right to demand more than that seat on the bench Sir Alex Ferguson allocated him. He is also morphing from his stereotype as an industrious little digger to a purveyor of fine goals, perhaps 25 of them a season. A lead player rather than just the support act. He has already equalled his entire final season tally for United."
Similarly, Oliver Kay scribbled "every goal Tevez scores for City comes as a blow to Manchester United… but these days City have higher goals and, as the target of Champions League qualification was seen on the horizon last night, it seemed that, under Mancini, they are plotting a course."
Staying in Angola, Matt Lawton reveals how "the Africa Cup of Nations descended into farce in Angola on Monday with grief-stricken players from Togo requesting to rejoin the tournament after a three-day period of national mourning and accusing the organisers of being 'ridiculous' for rejecting the plea." And it incredibly gets worse for Togo in Jason Burt's report in the Telegraph as we're told "Togo have been threatened with punishment after their withdrawal from the Africa Cup of Nations, adding outrageous insult to the grievous injuries they have suffered."
Onto the football, and after Malawi beat Algeria 3-nil the English press appear convinced that the north Africans will provide little opposition against England at the World Cup. Mark Fleming confidently wrote "Capello's side will encounter little resistance if the Algerians play as badly as they did yesterday in a near-empty stadium in the Angolan capital Luanda. Anyone trying to find weak areas in the Algeria side would have been spoilt for choice: the defenders failed to mark; the goalkeeper was atrocious; they lacked pace and lost heart; the midfield provided little cover for the back four; they were out-muscled far too many times."
Journalist license to make up stories is seemingly taken up by Tony Banks in the Express, who warps quotes from John Terry to conclude "Terry last night claimed the all-powerful triumvirate of himself, Frank Lampard and Didier Drogba are bigger than any manager will ever be at Chelsea. Skipper Terry believes that all the trophies, all the cup finals and all the glory, as well as keeping the team going through five managerial changes in three seasons, is down to the unity inspired by himself and his two team-mates."
By contrast, Mark Fleming also dissected JT's comments  without resorting to tabloid knee-jerking, and in doing so the Independent scribe reached the alternative, and less in-your-face conclusion, that "Terry yesterday claimed the support of senior players Frank Lampard and Didier Drogba has helped him keep the Chelsea dressing room together through the uncertainty which has seen five managers in charge in the space of three seasons."
Onto day 12 of the uneventful transfer window, where the Daily Mail delivers a tasty rumour that "Arsenal are weighing up a move for Everton striker Louis Saha after it became clear his contract negotiations have hit an impasse."
In an article that could be misread as a piece of comedy, Jason Mellor twists quotes from the Sunderland boss to tell his Star readers "Steve Bruce will listen to offers for Kenwyne Jones – starting at a whopping £40m."
The Potters pursuit of Ruud van Nistelrooy appears to have been shelves according to the Mirror, who report "Tony Pulis is ready to scrap Birmingham in a £10million fight to land Wigan striker Hugo Rodallega." Extra weight supporting the departure of Rodallega arrives in The Sun where we learn "Wigan are lining up a £5million move for Mallorca hitman Ariz Aduriz." And staying with Premier League strugglers looking for extra fire-power, the Daily Mail announce "Wolves are set to offer £1.5m for Leeds striker Jermaine Beckford but Newcastle are still leading the fight to sign the 26-year-old."
In a throwaway article, The Sun fart that "Jose Mourinho is set to battle former club Chelsea for the £20million signing of Benfica wonderkid Angel Di Maria." Further details are provided in the Daily Mail, where we learn "Mourinho will battle Manchester United and Chelsea for £15million-rated Benfica star Angel di Maria. United have offered £12m plus winger Nani for the Argentinian, while Chelsea sporting director Frank Arnesen has been to see him in action."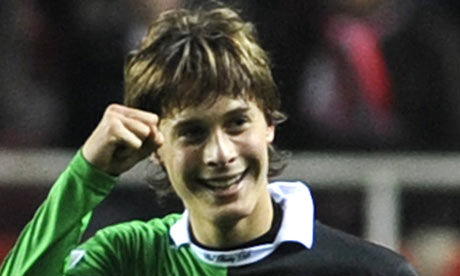 Chelsea's attention appears to be split however in the Daily Mail as a second no-named article claims "Chelsea are chasing Spain's latest young superstar Sergio Canales and hope to have a deal in place before the end of the month." (An excellent insight into Sergio Canales is provided by Sid Lowe in the Guardian.)
Turning to Serie A, Neil McLeman tables the rumours which have been circling the Italian press for days now that "Juventus are ready to follow Chelsea's lead by appointing Guus Hiddink as their part-time manager… Juventus are willing to allow Hiddink the same arrangement if he takes over from Ciro Ferrarra." Not only could the Old Lady be receiving a new manager, but the Daily Mail also toot "Queens Park Rangers chairman Flavio Briatore has been linked with the president's job at Juventus."
---