The FA heard nothing, Arsenal squad playing for their future, and Robbie Rodgers speaks
Comment & analysis round-up
Quote of the day:  "At this time we have not found any recorded evidence of discriminatory chanting referring to Rio and Anton Ferdinand and the vile 'bonfire' song. We will, of course, continue to review all of our recorded footage." – The FA on their investigation into racist chanting among England fans in Montenegro
Runner-up: We have five players for the England team and 22 international players. So we have to analyse. What will decide our attitude, my attitude, is how we do now until the end of the season. What is important is we look at how we finish the season, how well we play – and make the decisions on who to buy and who to sell at the end of the season. This will be influenced by the way we play in our last nine games." – Arsene Wenger
Rio, Racism, & The FA
English football is racist, and the FA looks the other way (Martina Hyde, The Guardian) It's only a minority, this Mississippi Burning tribute act. It's always a minority – isn't it? – which is enough for some, apparently because you don't have to deal with it unless it's a majority. A minority of one fan threw the banana which John Barnes is shown backheeling in that famous photo, which makes you wonder why the FA ever bothered belatedly addressing the actions of that sort of minority at all.
Arsenal Squad Playing For Their Futures
Arsene Wenger places players on alert over their future at Arsenal (Jacob Steinberg, The Guardian) Arsène Wenger has challenged his players to prove they deserve to be at Arsenal next season, saying their performances will determine the decisions he makes in the summer and hinting that he is ready to be ruthless with those who fail to meet his expectations. Arsenal, who host Reading on Saturday afternoon, are four points behind fourth-placed Tottenham and are in danger of failing to qualify for the Champions League for the first time in 16 years. While they have a game in hand on Spurs, Wenger's position at the club has never been under so much scrutiny and whether the players who are currently at his disposal are good enough to relieve the pressure on him remains to be seen.
Coming out in football
Robbie Rodgers could have come out at Leeds and been accepted (Neil Warnock, The Independent)  It was a shame to read that Robbie Rogers, the American who played for Leeds United until January, felt he had to retire before he could reveal he was gay. When Robbie came out last month I was caught completely by surprise. I didn't have a clue. My immediate reaction was to feel sorry for him having to keep it all bottled up. I feel the same today. It must have been very difficult for him not being able to be true to himself, especially being so far from home. We are in uncharted territory but I hope, and believe, if he had come out while at Leeds he would not have found it as difficult as he feared. Football and society have changed dramatically since Justin Fashanu's time. In most places I don't think a gay player would have problems with either his team-mates or manager.
Psychological Pressure
'Pressure of top-four target too much for Liverpool' says club's psychiatrist Steve Peters (Ian Herbert, The Independent) In his first public discussion of his role working with the Liverpool manager, Brendan Rodgers, Dr Steve Peters told The Independent that 10 players have sought him out and that he believes the 23-man first-team squad will only heap unnecessary pressure on themselves by targeting a specific league position – or deciding how much longer they must wait to clinch the title which has become an Anfield obsession in the 23 years since the club last won one.
Exclusive Interviews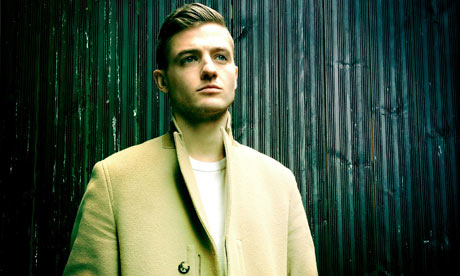 Robbie Rodgers: Why coming out as gay meant I had to leave football (Donald McRae, The Guardian) Most days I wake up and I go to my computer and look at my emails and then go onto the football sites. Football will always be part of me. I don't know if I'm done playing yet. I might ask [the coach] Bruce Arena if I can train with LA Galaxy – we'll see. I miss it and think about it a lot. But I'm so happy now I don't want to mess with that. Football was my life and maybe I'll need to go back … or maybe I'll just be a fan. But it's an industry where there are lots of problems – from sketchy agents to homophobic culture."
Rafael Benitez still up for the fight at Chelsea as a Dead Man Walking (Ian Herbert, The Independet) He seems contented because he feels he is in his realm again. "I am working at this level and I can show players things at this level, too. So, I won trophies in three different countries. They can't say 'Rafa doesn't know what he is doing.' Just see the CV. It's not just inspiration from the heavens. You are working very hard and analysing things and making decision." His critics – and Benitez does divide opinion – will suggest that last observation is a self-serving one, though the events of the Old Trafford quarter-final, when Chelsea fought back from 2-0 down to draw, show he has a point. One of the few true measures of a manager is the effectiveness of his substitutions and Benitez's proactivity against Ferguson (a contrast to Roy Hodgson's stasis against Montenegro in Podgorica on Tuesday night) provided a powerful riposte to the vitriol poured on him from Chelsea's fans that afternoon.
Grant Holt: England ignore me, I should have gone to Euro 2012 (Henry Winter, The Telegraph) "If I'd been at Arsenal as a kid, and done what I'd done last year for Arsenal, would I have got in the squad? Yes. So what difference does it make if I'm doing it for a so-called 'lesser team' Norwich, banging 18 goals in? Why am I not getting a sniff? There was no contact [from Roy Hodgson]. This year there's no way in the world I'm going to get called up."
Aaron Ramsey: Bale used to live above me, now I'm out to finish above him (John Cross, The Mirror)  The team has suffered as a whole with consistency over the season and that has been a factor personally and as a team. But over the past few months I have been happy with the way that things have been going. You need to stay in that one position to get consistency that way. Different things are going through your mind when you are playing out right to when you are playing through the middle so you can't get through that routine of where you want to play.
---