Swansea Laud-ed, Arry's awful job at QPR, Chelsea's problems bigger than Rafa & Liverpool eye De Vrij and Ben Arfa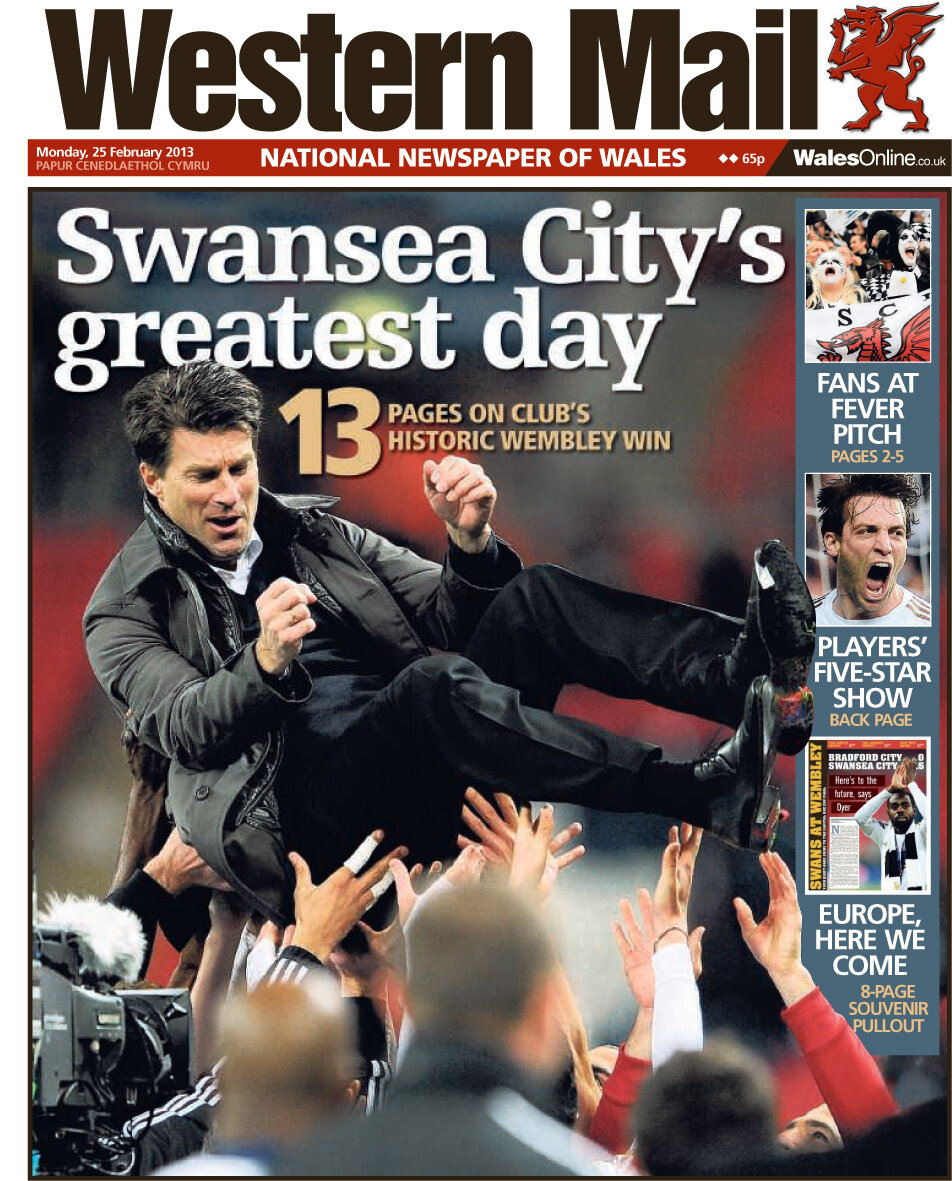 Comment & analysis round-up
Quote of the day: "As a manager it's absolutely at the top, winning a trophy for the first time in 100 years. The first trophy is always special, and now next year in Europe – it's a nice experience. I don't think I can compare this title with something I have done before for the simple reason that it's one thing to win a cup with Barcelona, Madrid or Juventus, but to to win it with a smaller team, like Swansea, is absolutely fantastic." – Michael Laudrup.
Runner-up: "Obviously it is a good start. It was nice to get out there as it seems to be quite a long time since I signed. It was good to make an impact. We had a tough 25 minutes and they had a few chances. We did not play as well as we can. The manager told me to go on and keep the ball and settle things down. Hopefully I did that. There were slight nerves. There was a bit of pressure. It has been tough getting up to speed as I took seven weeks off and did absolutely nothing. It was difficult to get back to fitness. But I felt good and the sharpness is coming back. It was good to play against the team who are in third place. It was a big game. It is the biggest game in France and a nice one to be part of. I could not feel my feet for the first two or three passes as they were frozen from being on the bench but I was happy with what I did. Now I will take it step by step. I knew I would never come here straight away and be in the starting XI. That will be like this for a while. As long as I can come on and make a difference, that is fine. I want to push for a place to start. I have always known coming here, after Christmas, at my age, that it would be tough to get a starting place." – David Beckham.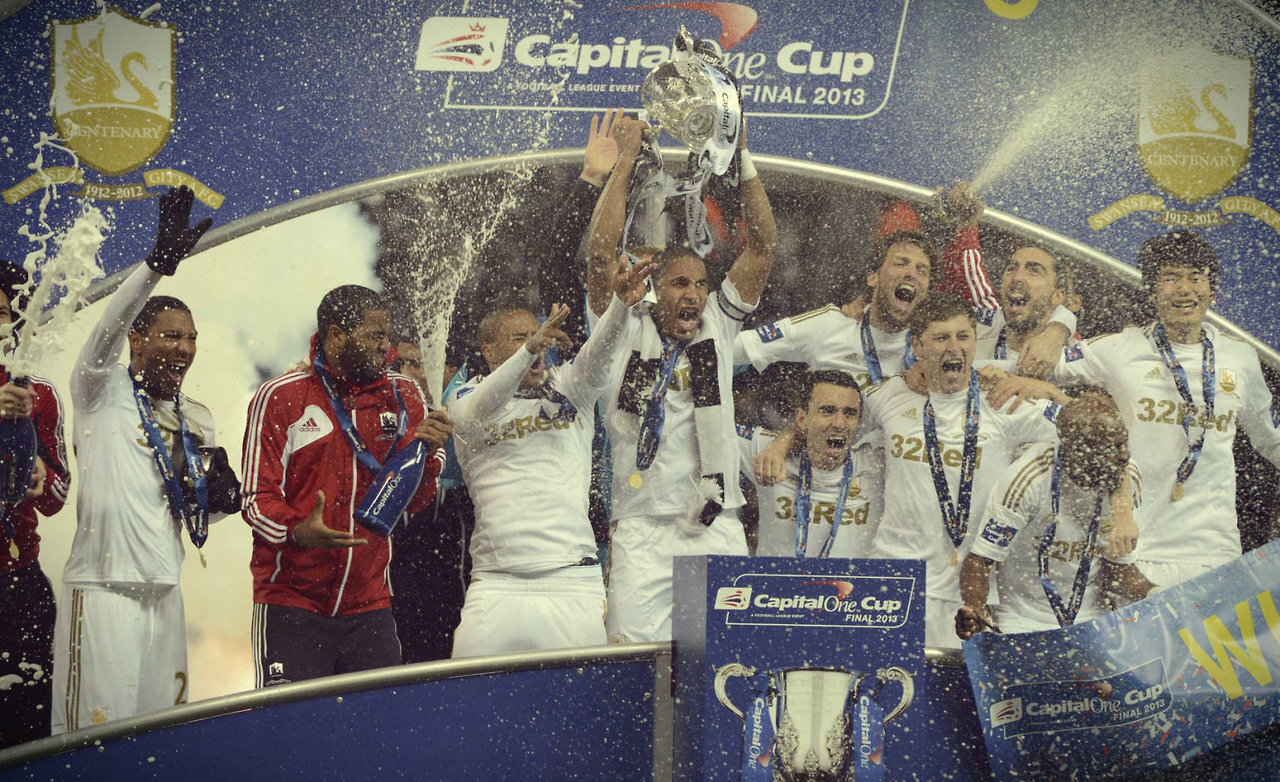 Capital One Cup Final: Bradford 0 – Swansea 5
A different league… stylish Swans rout Bantams in Wembley's most one-sided final (Martin Samuel, Mail) Bradford City were out of their class from the start. It was a pity, certainly for their fans, who had travelled in hope and put up greater resistance than their team  managed, waving their flags in a forlorn gesture of defiance for much of the second half. The odds conspired and continued mounting up against the fourth-tier team. Swansea's passing style was perfectly suited to the open spaces of Wembley and some of their players, including captain Ashley Williams, have experienced life in the lower leagues, meaning they were not at all intimidated by the threat of a giant-killing.
Michael Laudrup does his homework to complete Swansea fairytale (Stuart James, Guardian) Under the Dane, there is a ruthless, cutting edge to go with the tiki-takafootball that served them so well and won so many friends last season. Encouraged to be more incisive and penetrate quicker, rather than passing for passing's sake, Swansea's players have reaped the rewards. Forget the fact that they faced Bradford, a club from the fourth tier, in the League Cup final; any team who defeat Liverpool 3-1 at Anfield and beat Chelsea over two legs in a semi-final deserve to win a trophy.
Why no club more richly deserves success than Swansea (Mark Lawrenson, Mirror) This victory for Swansea is a great justification of the way they play. They have not spent a fortune, they have nurtured some of their own players, bought well and sold even better. It is a real ­fairytale story. Laudrup has not taken on a job where he needed to carry out major surgery. He just needed to do some fine tuning and bring a bit more of an attack-minded ethos. Added to all of that, they were fortunate in the final to come up against a Bradford team for whom it was a hurdle too far. If he hasn't already, Huw Jenkins will start to get masses of praise from all quarters. He deserves it.
Dyer and Britton deserve England chance (Jamie Redknapp, Mail) We saw them in the white of Swansea City at the home of England yesterday, but isn't it time we took a look at Leon Britton and Nathan Dyer in the white of England? They don't lose the ball and while Dyer was dynamic, Britton is so good on the ball.
Brilliant Britton: How little Leon was at the heart of Swansea's triumph over Bradford (Rik Sharma, Mail) At Wembley, Britton made 119 passes, more than any other player on the pitch – and 42.8 per cent of Bradford's total. Of those passes 95 per cent were accurate (113), a superb rate for a centre midfielder, a player right in the thick of the action.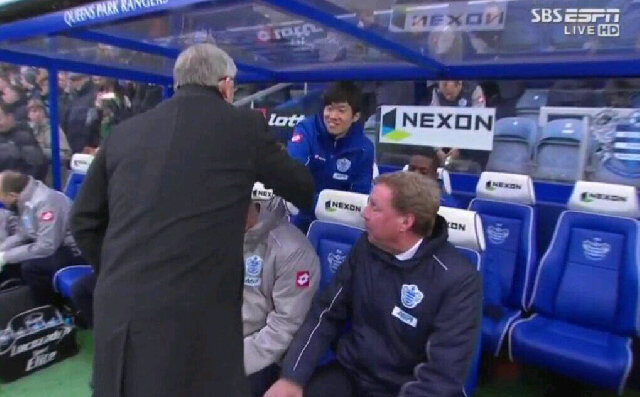 QPR: Going Down
When do we start criticising Redknapp? (Jacob Steinburg, Guardian) It was around this time that Portsmouth began their great escape under Harry Redknapp in 2006 and after another defeat, this time to Manchester United, QPR will need something similar to avoid the relegation that is surely coming their way. Of course, it tends to be written out of the history books that Redknapp was Southampton's manager when they were relegated a year earlier and, though he inherited a shambles from Mark Hughes at QPR in November, supporters at Loftus Road might have expected a bit more than two wins from a manager who was widely touted for the England job last season.
QPR set for drop cash crisis (Alan Shearer, Sun) QPR are doomed and they will leave this Premier League as an expensive gamble that did not pay off. One that could even consign the club to the black hole that the likes of Portsmouth and Leeds have disappeared into. The financial implications of their drop, parachute payment or not, are huge given their expensive outlay on transfer fees and wages. Sadly, for many fans, their demise will represent why they feel detached from the modern game.
What? Wait! Benitez Receives A Limited Defence
Chelsea's problems are much bigger than Rafael Benítez (Alan Hansen, Telegraph) Rafael Benítez took on the hardest job in football when he walked into Chelsea. Not even he will think he will still be at Stamford Bridge beyond this season… To suggest his difficulties are related solely to his unpopularity with the Chelsea fans is simplistic, overlooking deeper problems he has inherited in west London… It does not matter whether it is Benítez or Jose Mourinho in charge of this Chelsea team, there is a lack of the right type of player, particularly at the back. They need a centre half, a holding midfielder and a right back. The jury is also still out on whether Demba Ba is good enough for the level Chelsea aspire to. Whoever Roman Abramovich turns to next will simply find himself addressing the same tactical and technical problems Benítez has been faced with.
Manchester City ruthlessly expose Chelsea's malfunctioning midfield (Paul Doyle, Guardian) What a failure this was for a manager as martinet-like as Rafael Benítez. Chelsea's performance was a technocrat's worst nightmare: a malfunctioning muddle. But do not blame it on the bogeyman. At least not all of it: Benítez is not the chief cause of Chelsea's problems because many of them pre-date his arrival. But nor does he appear to have the solution to them.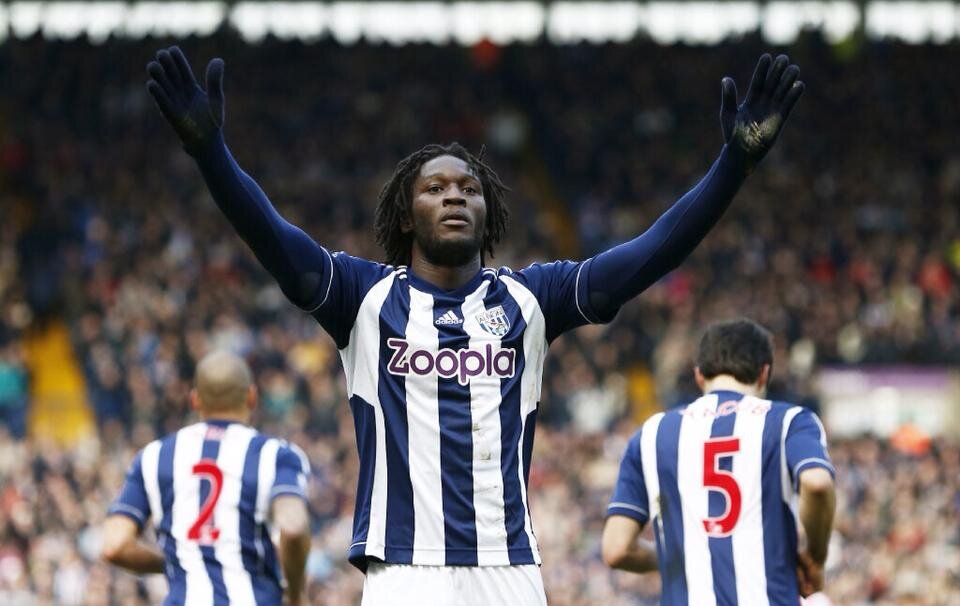 Lukuka: The New Drogba
Lukaku can replace Drogba (Ralph Ellis, Mail) Romelu Lukaku added two more goals to his season's total on loan at West Brom to leave Chelsea fans wondering what he might have achieved if he'd stayed at Stamford Bridge as Didier Drogba's replacement – instead of them struggling along with misfiring Fernando Torres. The 19-year-old Belgian's haul of 12 goals is all the more impressive because he's only played six full games out of 25 appearances – in fact he's got a goal every 106 minutes on the pitch.
Chelsea can only watch as superteen loan giant Lukaku crushes Sunderland (James Nursey, Mirror) He's 19, big as an elephant, slippery as a greased piglet, deadlier than a rattlesnake – and Roman Abramovich let him go.
How Football Is Suppose To Be
Even when it goes wrong, Barcelona and Arsenal still feed the soul (Martin Samuel, Mail) After a troubling week in Europe, it would be easy to mock Arsenal or Barcelona, were it not for one thing. Each time they play, these two clubs, arguably above all others, attempt the hardest feat in sport. They try to win beautifully. Not pragmatically. Not with cunning. There is a plan but it is a noble one. To attempt victory with the game in its purest form… Barcelona and Wenger's Arsenal attempt football's high wire act: to perform perfectly, without  compromise. And of course, it will not always work: but we'll miss them when  they are gone.
Transfer Lies
£55m deal for Yaya Toure (Star) Man City are ready to open talks with Yaya Toure about a new five-year deal worth a staggering £55m. Toure will have two years left on his current contract in the summer and City are determined to hold on to their prized possession.
Italian trio eye Ram raid (Sun) Gaston Ramirez is a target for Italian giants Inter Milan, Juventus and Fiorentina… Saints boss Mauricio Pochettino said: "The interest in him is normal because he's a young, strong player who is proving in England he can rise to the occasion."
De Vrij on Rodgers' radar as Liverpool look to life without Carragher (Mail) Brendan Rodgers has stepped up his search to find Jamie Carragher's successor by running a personal check on Holland international Stefan De Vrij.
Newcastle want new Hatem Ben Arfa deal to keep Liverpool at bay (Mirror) Newcastle want Hatem Ben Arfa to sign a new contract – to keep him away from Liverpool's clutches.
Any old Trotters? Allardyce eyeing West Ham move for defender Ricardo Gardner (Mirror) Ricardo Gardner wants a short-term deal with old boss Sam Allardyce at Upton Park. Jamaica international Gardner, 34, hopes to become the sixth ex-Bolton player to be reunited with Allardyce at West Ham.
---
GAMBLING CAN BE ADDICTIVE, PLEASE PLAY RESPONSIBLY