Rooney wants new United deal, Man City linked with Ravel Morrison & Pellegrini says no to Chelsea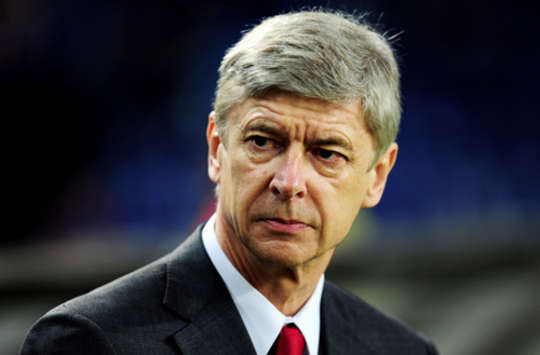 Comment & analysis round-up
Quote of the day: "It is a strength of the English game. The physicality of the English game is one of the attractions of it, as long as the intention is fair from the player who goes into the challenge. I don't have a problem with players who go in completely 100 per cent because that is what you want to keep. Sometimes I watch foreign games and after 20 minutes you are bored because every time somebody goes down it is a foul, and you say: 'Come on.' That is not football. We do not want to lose the strengths and what makes English football attractive, but the intention of the players has to be fair. What we have seen recently, and what you sometimes only see on slow motion, is players who go over the ball. For me it is more the intention of the player that counts. When a player makes a deliberate foul to stop a player going forward on a counter attack, that is a real yellow card. What I regret is when it goes overboard and we lost some players who paid a high price for that aspect," he said. "It is a fine line, that's why I say it is the intention that counts." – Arsene Wenger.
Runner-up: "We are playing in front of our fans, we'll give them everything, put Man City under pressure and then for sure, we have a chance to win because I was there and whenever things are not going their way, there will definitely be a fight or an argument on the pitch. That is how we can take them down. Man City is a sacred club. I have a huge respect for the players. I've got players there that I can call family – Yaya Touré, Kolo Touré, Vincent Kompany. It's going to be important for me to prove how good I am but I don't have any pressure that says I have to beat Man City because of the way they treated me, because they bought me expensively and sold me for cheap. Mancini? We are all human beings. We are all adults. Things happened in Man City. I cannot tell you what happened and what did not happen. For me today, I move on. He has moved on. I wish him the best of luck. For me now, Mancini is just a manager I respect, just like Arsène Wenger, like Harry Redknapp and that's it. Everything stops there. I have to do my job for Tottenham." – Emmanuel Adebayor.
Wayne Rooney wants new Manchester United deal
Tell me you love me: Wayne Rooney wants new-deal talks as proof he has a Manchester United future (David Anderson, Daily Mirror) Wayne Rooney wants Sir Alex Ferguson to show his commitment to him – by tabling a new contract. Rooney's camp insist the striker is not interested in quitting Manchester United to join Paris Saint-Germain this summer. They say the England international wants to stay at Old Trafford and would like to end his career with champions-elect United. The 27-year-old is about to enter the final two years of a five-year contract, believed to be worth £220,000-a-week, which he signed in October 2010 and wants the club to begin negotiating a new agreement. Ferguson insisted last month that there is no issue over Rooney's contract and said talks would start "when the time comes", but the hitman wants him to back up his words with actions. That would dispel the uncertainty over Rooney's future, which has been building since Fergie benched him against Real Madrid last month.
Alan Shearer tells Wayne Rooney to leave Manchester United
Shearer: Wayne might have to leave (Sun) "Looking at it, things don't seem right. He has been left out of the team, shunted around and been subbed more than once. I would be wondering just where I stand. If he is not happy, he needs to move."
Man City considering shock bid for Ravel Morrison
Welcome BACK to Manchester? City consider a shock move for controversial former United starlet Ravel Morrison (John Cross, Daily Mirror) Ravel Morrison could be on the brink of an incredible return to the Premier League – with champions Manchester City. The former Manchester United whizkid, now on West Ham's books, has caught City's eye with a string of highly-impressive performances during a season-long loan spell at Championship side Birmingham. That has prompted Premier League champions City to make discreet enquiries about the 20-year-old midfielder – who was once regarded as one of English football's hottest prospects while at Old Trafford. United manager Sir Alex Ferguson even claimed he was one of the best young players he has ever worked with, but Morrison left the Reds after failing to agree a new contract as he wanted regular football.
Pellegrini says no to Chelsea
Manuel says no to Blues (Tony Little, Sun) Manuel Pellegrini has told Chelsea he is NOT interested in joining them. The Malaga boss is on the Blues' hit-list of candidates to replace interim manager Rafa Benitez. But Pellegrini, 59, has made it clear he wants to make the La Liga outfit a major force — despite the fact they have not kept up-to-date with his wages. Pellagrini said: "I'm not looking to change club. "My main objective is to finish my contract with Malaga and continue the work we have started.
Terry "blasts" Rafa
Get your facts right Rafa (Mark Irwin, Sun) Furious John Terry has blasted Rafa Benitez's claims he is not fit. Chelsea's interim boss, who once launched an infamous 'facts' rant at Alex Ferguson, has been told to get his own facts straight. Benitez has blamed Terry's regular absence this year on a lack of training. But Terry stormed: "I want to set the record straight. I am fit and training every day — and have been for three months. I can definitely play twice or even three times a week." The 32-year-old centre-half has been on the bench 13 times since returning from a knee injury on January 12. And Benitez, who attacked Fergie's record at Manchester United with his 'facts' outburst in 2009, has persistently claimed Terry has not been fit enough.
Chelsea close in on Schurrle
Chelsea close to signing Andre Schurrle in £20m deal from Bayer Leverkusen (Ben Rumsby, Daily Telegraph) The 22-year-old, who is expected to sign a five-year contract at Chelsea, can play as a central striker or out wide in the club's usual 4-2-3-1 system. There had been talks about Kevin de Bruyne heading to Leverkusen as part of the deal but Chelsea would prefer a money-only deal. The progress on Schürrle further underlines Chelsea's desire to revitalise a squad already in transition. With interim manager Rafael Benítez expected to leave at the end of the season, it also demonstrates that the transfer strategy is mostly driven by sporting director Michael Emenalo in consultation with owner Roman Abramovich and his advisers. Whoever replaces Benítez will almost certainly have to accept that situation, with Manuel Pellegrini top of the club's shortlist ahead of Jose Mourinho.
Committee to decide Liverpool transfers
Liverpool transfers to be decided by committee, not Brendan Rodgers, claims Ian Ayre (Chris Bascombe, Daily Telegraph) Ayre said he, Rodgers, Edwards and Fallows effectively created the director of football model between them. "We have a head of analysis, a head of recruitment, a first-team manager, myself," Ayre said. "All of those people are all inputting into a process that delivers what a director of football would deliver. "What we believe, and we continue to follow, is you need many people involved in the process. That doesn't mean somebody else is picking the team for Brendan but Brendan needs to set out with his team of people which positions we want to fill and what the key targets would be for that.
Edinson Cavani wants to leave Napoli, according to his mum
City and Chelsea on red alert as Cavani's mother admits the striker wants to leave Napoli (Thom Drake, Daily Mail) Edinson Cavani, Napoli's deadly striker, has seemingly been put up for sale by his mother during an interview with a Uruguayan radio station. Manchester City and Chelsea have been keeping tabs on the 26-year-old who has a £53million buy-out clause. In the interview Berta Gomez, his mother, said: 'He told me he wants to elsewhere and to leave Napoli.
Premier League finances
Premier League finances: accounts reveal £1.6bn spent on wages (David Conn, Guardian) More than two thirds of the Premier League's record £2.4bn income in 2011-12 was paid out in wages, according to the most recently published accounts of all 20 clubs. The Guardian's annual special report of Premier League clubs' finances shows they spent £1.6bn on wages last season, most of it going to players. The wage bill accounted for 67% of clubs' turnover, a similar level to the two previous years – wages were 68% of income in 2009-10, and 69% in 2010-11. The £1.6bn for 2011-12 follows £1.5bn in 2010-11, and £1.4bn in 2009-10, meaning that over the past three years Premier League clubs have spent £4.5bn on wages alone. That figure does not include money paid to agents, which was an additional £77m between October 2011 and September 2012.
---
GAMBLING CAN BE ADDICTIVE, PLEASE PLAY RESPONSIBLY