Liverpool's Suarez labelled a diving cheat, Newcastle's Muslims urged to reject Wonga, Pep linked to Arsenal & Chelsea like Loic
Comment & analysis round-up
Quote of the day: "I have seen several incidents recently and I saw the latest Suarez incident two or three times. To me it is nothing less than a form of cheating. It is becoming a little bit of a cancer within the game. I believe if it is clear to everyone that it is simulation, then that person is trying to cheat and they should be severely punished for that." – FIFA vice-president Jim Boyce.
Runner-up: "If you keep being a naughty boy, we'll take away your Twitter account." – Prince William to Ashley Cole.
Luis Suarez: Diving = Cancer
Diving is a cancer. And Suarez is a cheat, says FIFA chief (Sun) Luis Suarez is 'cheating' football and diving is a 'cancer' that must be cut out the game, according to a top FIFA boss… Boyce's scathing comments last night came in the wake of Liverpool star Suarez's theatrical attempt to win a penalty during Sunday's goalless draw against Stoke… The FA does not punish players for diving but a spokesman said: "Simulation is not something the FA currently take retrospective action over but it is an issue that is often reviewed."
Suarez is killing the beautiful game! Stoke winger Kightly joins queue to hammer Liverpool star (Mail) Kightly continued the attack on Suarez by telling The Sentinel: 'When you get a little touch and he is screaming like he has broken his leg you do think "is he hurt?" but nine times out of 10, he's not.'
Diving's apologists are so twisted by loyalty they can't see right from wrong (Ollie Holt, Mirror) Diving might not hurt anybody physically, but that does not alter the fact that it is cheating. And yes, claiming a throw-in you know isn't yours is cheating. Time-wasting and shirt-pulling are cheating, too. But there are good reasons why diving winds up spectators and fellow players more than time-wasting and gets more play in the media. Diving is the kind of cheating that not only seeks to gain an unfair advantage, it is also the kind of cheating that often results in an innocent opponent being punished. Suarez was castigated for his theatrics against Stoke, but Bale's antics on behalf of Spurs were worse.
England: Strict Discipline Or Out
England stars must follow new FA code of conduct or face ban from national side (Matt Barlow, Mail) England are poised to introduce a code of conduct which could see players banned from representing their country if they step out of line… Hodgson's squad were shown a six-page draft of the code during a Power Point presentation on Monday evening. It is expected to be formalised and in place before England meet for next month's friendly in Sweden… The code will cover England players — whether on international duty or not — and includes social networking activity like Twitter and transgressions like Cole's as well as offences of discrimination, including racism, like the one facing  John Terry.
Behave or you'll be off Twitter! What Prince William told Cole at England training… just days after his 'bunch of t****' tweet (Mail) The Duke of Cambridge threatened to use his royal prerogative to silence Ashley Cole when the pair met on Tuesday. 'If you keep being a naughty boy, we'll take away your Twitter account,' he joked as he shook Cole's hand, making the England defender laugh.
England Open St George's Park: The Analysis
St George's opens so England will win World Cup? Er, think again (Martin Samuel, Mail) Among the motivating factors in the building of the National  Football Centre was France's academy at Clairefontaine, established in 1988. It was widely credited with victory at the 1998 World Cup. So how many wonderful strikers did France have that year? None… St George's Park helps, because good coaching helps, and choice helps and at the moment there is a dearth of both in England. We need to produce more, and better, coaches, and the England manager needs greater options when selecting his squad… All we can hope is that, like France, we produce enough  players with the wit to work around our shortcomings.
St George's Park is not a magic formula for England – the FA need only to look at France's Clairefontaine to see that (Philippe Auclair, Telegraph) Clairefontaine, which opened its doors in 1988, only started operating as it does today in 1991, when Under-14s were first admitted. France's luck was that the intake in the two years that followed was truly exceptional: Thierry Henry, William Gallas and Jérôme Rothen were followed by Louis Saha, Philippe Christanval and Nicolas Anelka, a prodigious crop indeed.
FA finds a home from home and only 132 miles from Wembley (Owen Gibson, Guardian) The FA must hope not only that the fine setting and state-of-the-art facilities inspire its teams to new heights ("no more excuses" was the message from Steven Gerrard), but that the sums add up and it does not become a drain on resources as Wembley did. For that, it must not only maintain a steady flow of its own elite coaches but also other sports and businesses hoping to use the conference and training facilities.
Chelsea Cuts: Lampard & Cole
Lamps 'n Ash agony (Sun0 Frank Lampard and Ashley Cole will NOT be handed new long-term contracts by Chelsea. The England duo are both in the final year of their current Stamford Bridge deals and are keen to sort out their futures. But the Blues are only prepared to offer one-year deals to the 30-something stars — even if it means losing them as free agents at the end of the season.
Newcastle Go For Wonga 
Newcastle's Muslim stars told: Don't play in new 'Wonga' tops (Independent) Newcastle United's £24m shirt sponsorship deal with Wonga was engulfed in fresh controversy last night when the club's Muslim players were warned that wearing the new shirts would infringe Sharia law. The intervention from the Muslim Council of Britain will heap further pressure on the club as it seeks to deflect widespread criticism after unveiling a four-year deal with the short-term loan company. Of the Newcastle team who took the field against Manchester United on Sunday, four are practising Muslims – Demba Ba, Papiss Cissé, Cheick Tioté and Hatem Ben Arfa.
Fan's Eye View: Outrage at this is a waste of breath. Bring it on (Ian Cusack, Independent) In terms of damage to the North-east, I'd imagine the products that rolled from the former Scottish & Newcastle Brewery opposite the ground blighted more lives than Wonga has, thus far. I don't wish to be flippant, but outrage at this deal is simply a waste of breath.
Newcastle United risk damaging their reputation with Wonga deal (David Conn, Guardian) On the day the FA's national football centre was opened at last, a home for coaching and sporting development, Newcastle were telling a more complex story about modern football. Follow the money: high interest paid by people struggling to stay afloat, paid ultimately to millionaire footballers, who will wear Wonga on their shirts to promote more payday loans. Not, perhaps, the most inspirational message for what was once the people's game.
It's so Wong (Steve Brenner, Sun) Newcastle's new sponsors took a kicking last night — despite giving the Toon Army exactly what they wanted. Controversial online money lender Wonga sealed a four-year deal worth £24million. And, importantly, the contract also means restoring the name of the stadium to St James' Park. But in hard economic times, owner Mike Ashley has been blasted for getting involved with a company which offers loans at an eye-watering representative Annual Percentage Rate of 4,214.
Why the Wonga logo has no place on the black and white Newcastle United shirt (Simon Bird, Mirror) The equation was simple. Ditch a respected national brand like Virgin Money, replacing it with, as I see it, the morally dubious (many would argue morally bankrupt) Wonga but bank extra cash over the next three years. Newcastle is run by business men, and they were always going to go for cash over social responsibility.
Toon fury over shirt deal with 'loan shark' (but at least St James' Park is back again) (Colin Young, Mail) Wonga.com, who already sponsor Blackpool and Hearts, have agreed an £8m-a-year deal with Newcastle. In addition they will invest  £1.5m to support the club's academy and its Foundation Enterprise Scheme which helps school  leavers find employment. The company will urge Ashley and managing director Derek  Llambias to open fans' forums and want supporters involved in the design of new shirts… Nick Forbes, leader of Newcastle City Council, added: 'I'm sickened. It's a sad indictment of the profit-at-any-price culture at Newcastle United. We are fighting hard to tackle legal and illegal loan sharking and having a company like this on every football shirt that's sold undermines all our work.'
Managerial Merry Go Round
Guardiola tipped for Arsenal (Star) Fromer Barcelona coach Pep Guardiola has been tipped to replace current Arsenal boss Arsene Wenger… Mexican defender Rafael Marquez is convinced that Guardiola will be at the Emirates next term… "[Guardiola] will soon return to the game. I think he'll go to England. He'd be perfect for Arsenal," Marquez told Spanish radio.
Alan Shearer still waiting for the call as Blackburn draw up shortlist (Guardian) Ole Gunnar Solskjaer, Tim Sherwood, Shearer and the former Spain coach Javier Clemente have been linked with the position.
Bolton eye McCarthy and Solskjaer to replace sacked manager Coyle (Mail) Mick McCarthy and Ole Gunnar Solskjaer have emerged as the two leading contenders to replace Owen Coyle as Bolton manager.
Curbishley and Brown in frame for Bolton job (Independent) Alan Curbishley and Phil Brown have emerged as a surprise partnership ready to apply for the managerial vacancy at Bolton Wanderers… McCarthy is the current frontrunner with Roy Keane and Billy Davies not too far behind. Ole Gunnar Solskjaer, who won the Norweigan League with Molde last season, is another contender… Another name chairman Phil Gartside may look towards is Darren Ferguson. Currently undergoing testing times at Peterborough United, Ferguson said this week that he "did not like working with" director of football Barry Fry amid speculation that he was ready to leave London Road.
Transfer Lies
We Loic him (Sun) Chelsea have stepped up their plans to sign Marseille's Loic Remy. Blues boss Roberto Di Matteo hopes to land the £15million-rated France striker in January.
Zaha wanted by trio of top Prem clubs (Sun) Liverpool and Manchester City are battling Arsenal to sign young Crystal Palace star Wilfried Zaha. City have been tracking the £12million-rated winger, 19. High-level talks have already been held at Anfield, while the Gunners watch with interest. The greater likelihood of regular football at Liverpool may be an key factor in Zaha's final decision.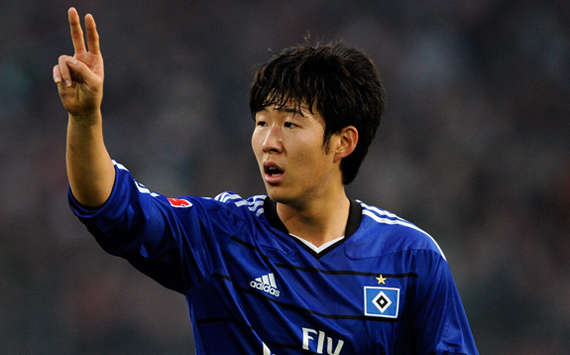 Liverpool keen on Genoa central defender Andreas Granqvist (Sun) The 27-year-old Swede spent six months in the Premier League with Wigan in 2007. Rodgers could also turn to Torino's Angelo Obonna, 24, who has been linked with Manchester United and Manchester City.
Liverpool eye move for Hamburg ace Son in attempt to solve forward crisis (Mail) Liverpool are keen on Hamburg's South Korea forward Son Heung-min. The 20-year-old has started the season well with the Bundesliga outfit and can play either on the wing or up front.
Chelsea and Everton scouts see young Ghana forward hit hat-trick in Sweden (Mail) Chelsea scouts watched Ghanaian Waris Majeed score a hat-trick for Swedish side BK Hacken against Syrianska at the weekend. The prolific 21-year-old is normally a forward but figured in midfield. Everton and Porto were also represented.
Aston Villa join Newcastle and Reading in the hunt for Burnley hotshot Austin (Mail) Aston Villa are showing interest in Burnley striker Charlie Austin. The 23-year-old has scored 15 goals in 12 games and has also been watched by Newcastle and Reading. Villa are also monitoring Dynamo Moscow's 21-year-old Russia international forward Aleksandr Kokorin who is ready to leave in January.
Wolves eye up loan deals for Frimpong and United starlet (Mirror) Manchester United young gun Robbie Brady is a loan target for injury-hit Wolves… he Molineux men also want Arsenal's Emmanuel Frimpong back on loan.
---