Juve to beat Arsenal to Higuain, Benitez wants Chelsea's Torres + cash for Cavani & Southgate may take over England U21s
Comment & analysis round-up
Quote of the day: "You have always got to support the England senior manager in the pressure that he is under of wanting his strongest squad. A lot of people would say it was a very important game, a dry run for the World Cup. Nobody can argue that the World Cup shouldn't take priority." – David Bernstein, the Football Association chairman.
Runner-up: "I think with the Under-21s, and with football in general in England, the quality has gone down. Yes, there are some really good players coming up, but, on the whole, they think they're there already. There are a lot of other countries around the world with very good players on top of their game but continue to work hard. They might be playing for the first teams already but they don't lose it. They do not think they have made it already. You keep on learning, you have got to keep on striving and that is what I feel has gone from English football." – Sol Campbell.
Arsenal Losing Higuain Chase
Juve not Gon to Arsenal yet (Shaun Custis, Sun) Juventus have hit back at Arsenal in the fight for Real Madrid striker Gonzalo Higuain… Wenger has made it clear that Arsenal want Higuain and that they are prepared to bid £19million for the Argentina international as well as paying him £150,000-a-week… Juve are desperate to land Higuain who, at the age of 25, still has his best years ahead of him.
Ronaldo Is Staying In Madrid, Is Bale Coming?
Big Flor in United bid for Ronnie (Vic Holly, Sun) Cristiano Ronaldo is ready to commit his future to Real Madrid, according to president Florentino Perez… Perez last night claimed Ron is ready to discuss new terms. He said: "My aim, Cristiano's aim and the aim of all Real Madrid fans is that he carries on playing here for many years to come."
Zidane hints Madrid are prepared to smash world transfer record to sign £85m Bale (John Drayton, Mail) The astronomical fee would be almost impossible for Spurs to refuse with Bernabeu chief Florentino Perez pinpointing the Wales superstar as his prime target. Bale could be taken to Madrid to replace Ronaldo ,who has been linked with a move back to Old Trafford.
Torres + Cash = Cavani
Rafa Benitez has his sights on bringing Chelsea's Fernando Torres to Napoli (Tony Banks, Express) Benitez, now Napoli manager following his interim job at Chelsea, has told owner Aurelio De Laurentiis that he would be happy if the Serie A club could get Torres plus cash in exchange for Cavani – the £53million Uruguay striker who is top of Jose Mourinho's shopping list. Napoli are resigned to losing Cavani if the asking price is met. Chelsea regard that as too high, having had an opening £40m enquiry rejected last week, but are prepared to exchange players.
U21 Losers, Southgate For Psycho
England U21s would have been torn to shreds by Germany, Spain or Holland. The golden generation this ain't (Martin Samuel, Mail) We prefer the fast-track, the hype, exaltation and deflation. It would not occur to England's hierarchy that Jack Rodwell might have been better off playing a minimum of three group games in a fiercely competitive climate, rather than seven minutes of a friendly in Brazil… If the performance of the Under 21 team is a glimpse of the future, no wonder the FA are struggling to shift the 17,500 Club Wembley debentures due to expire in 2017. The golden generation it ain't.
Southgate is tip for Stu's job (Paul Jiggins, Sun) Stuart Pearce is facing the axe after England Under-21s crashed out of Euro 2013… Former Middlesbrough boss Gareth Southgate is one of the leading contenders to take over. Peter Taylor and Phil Neville have also been linked with the job, as has ex- England chief Glenn Hoddle.
Blame Roy and FA for this fiasco (Steven Howard, Sun) Excuses have already been made for Stuart Pearce in that a whole raft of players — 17 in all — were unavailable to him. Yet the team that collapsed against Norway — following their earlier defeat by Italy — was scarcely any weaker than the England sides that beat the Norwegians home and away in the qualifiers… Right now, the FA have to appoint a new U21 boss. Gareth Southgate has been suggested, which would be totally the wrong appointment. How on earth can they go for him — however nice a guy he might be — when he has already turned his back on them, choosing ITV instead? Glenn Hoddle, with Phil Neville as his No 2, would combine experience and tactical acumen with intelligence and enthusiasm. Of course, Hoddle would have to explain once more how his views on the disabled that originally contributed to him losing the senior England job were "misinterpreted". Then again, nothing is ever simple where English football is concerned.
Foreign invasion great for the Premier League but it's disaster for the England team (Terry Butcher, Mirror) There is no need now for a manager or head coach to have knowledge of English football. But they do require a real awareness of European and world markets, ­complemented by an understanding of ­modern trends from around the globe. Even the ­Premier League's rule on "homegrown players" is a farce ­because there is no restriction on nationality if the player has been registered with a club for three entire seasons prior to his 21th ­birthday.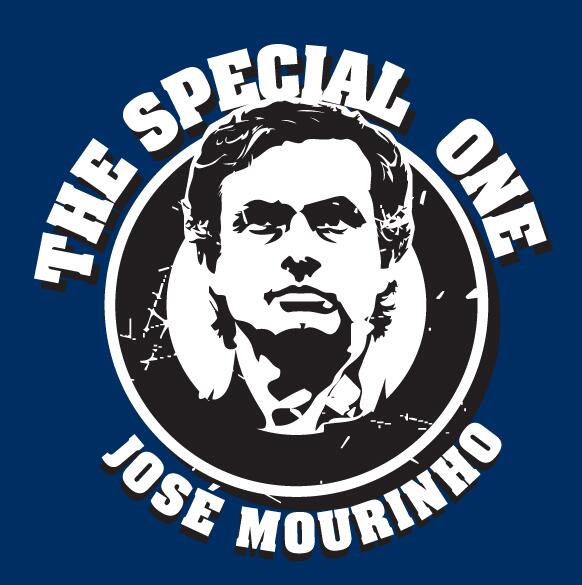 Jose Mourinho, The Second Coming
Will we see the mature Mourinho or the spiky character who divided opinion in Spain? It's time for Jose to show his hand (Simon Jones, Mail) European scout Mick Doherty has also played a pivotal role. He has been compiling reports on Napoli's Edinson Cavani since 2011. That £53m deal remains in negotiation. A £34.9m bid for Zenit's Hulk is on the table, Porto centre back Eliaquim Mangala, Vitesse Arnhem's Marco van Ginkel, Roma's Daniele de Rossi and Real Madrid's Xabi Alonso and Sami Khedira figure on the wish list. Fiorentina are battling to keep Stevan Jovetic so Manchester City's Edin Dzeko is the back-up option.
A second coming it may be but Jose Mourinho faces fresh set of questions at Chelsea (Sam wallace, Independent) Mourinho ticked off the key questions: he is here for the long-term this time; he has evolved as a manager; he will not be complacent in spite of his popularity and he is treating this partnership like a marriage. And he has only ever had one of those. Whether this new spirit of cooperation lasts is anyone's guess, but he is trying. Yet Mourinho will want to find something else that will make an impact. The ultimate prize, the Champions League, has been won by Chelsea in his absence so what else can he offer?
Can Fans Impact Football Teams?
High time Premier League clubs began listening to long-suffering fans (Sean Ingle, Guardian) It is no bad thing to remind the game's powers of a fundamental truth: that while fans need their football clubs – often to an unhealthy, addictive degree – clubs need fans, too. It is a symbiotic relationship, but hardly a fair one. It is clearly more beneficial to one party than the other. Sometimes it strays near to parasitism. Without supporters putting bums on seats the product loses some of its lustre. The atmosphere generated by fans stirring the pot would decline further. Overseas TV rights might not be so lucrative. And many clubs' balance sheets, which are unhealthy even with all the money sloshing around, would be on life support. Yet how many Premier League clubs have supporters on their boards? Or regularly address the concerns of fans? Too often there is the illusion of participation.
---
GAMBLING CAN BE ADDICTIVE, PLEASE PLAY RESPONSIBLY