JT-Benitez have a Chelsea bust-up, Gareth Bale to win Footballer of the Year, Arsenal's £17.8m profit & Weimann rejects Villa
Comment & analysis round-up
Quote of the day: "He [Gareth Bale] is playing at a tremendous level at the moment, he's a terrific talent. He is certainly a contender for Footballer of the Year, he's having a tremendous season." – Andre Villas-Boas.
Runner-up: "We have really been beaten by Gareth Bale. Five yards off his foot and I thought: 'That's it, it's in'… You have got to admire a goal like that by a player who is the big difference for Tottenham at the moment. We have heard a lot about what Michu has done for Swansea this year and what Robin Van Persie has done for Manchester United but at the moment, there is nobody doing more for a football club than Gareth Bale for Tottenham. Every goal seems to be outside the box. It is not like he is tapping them in. If you get too tight to him, he skips past you. If you stand off him, he hits them like that. It was a worldie at the end which killed us off." – Sam Allardyce.
Not Again! JT & Rafa Fall Out
JT in bust-up with Benitez at training (Rob Beasley, Sun) John Terry and Rafa Benitez had a training-ground bust-up yesterday in front of shocked players and staff… A witness said: "It all kicked off between JT and Benitez as their frustrations over Sunday boiled over into a big bust-up." This high-profile clash between the pair comes after The Sun apologised for incorrectly reporting that Benitez and Terry had allegedly rowed in the dressing room in the wake of Chelsea's 3-2 defeat at Newcastle recently.
Players hit back after Benitez slates Chelsea squad in training for limp display in Manchester City defeat (Neil Ashton, Mail) Rafa Benitez was involved in a training ground bust-up with Chelsea's shell-shocked squad on Monday. Less than 24 hours after they were beaten 2-0 by champions Manchester City, the Spaniard told his players that their attitude had cost a series of managers the sack, then lectured them on their failure to grasp tactics and a lack of effort. But interim manager Benitez was stunned when one senior player suggested he might be at fault, given the club's success in winning the European Cup last May. 'We won the European Cup with this team,' the player said. A furious Benitez also accused the squad of under-performing since he replaced Roberto Di Matteo in November. Sportsmail understands skipper John Terry, who has been overlooked since recovering from injury, then made a passionate case on behalf of the players, even though he wasn't even on the pitch at the Etihad Stadium.
Rafa Benitez is running out of time and friends at Chelsea (Martin Lipton) Technical Director Michael Emenalo – the man responsible for player recruitment – is understood to be seething at Benitez' continued complaints about the depth and balance of the squad… At the same time, the players are beginning to voice private doubts over the Spaniard's methods and practices. They are devoutly unconvinced.
Brilliant Gareth Bale
Match Report (Sam Wallace, Independent) Spurs are unbeaten in the league since 9 December and there is no-one better than Bale at the moment. This was his 12th goal in 13 games and no matter how many times he draws a foul or gets kicked, he clambers back up to his feet and demands the ball again. It hardly needs saying that it is a habit that bears close resemblance to that of Cristiano Ronaldo.
Match Report (Henry Winter, Telegraph) Gareth Bale struck one of the goals of the season to decide one of the games of the season. It needed to be a masterful strike from Bale to beat Jussi Jaaskelainen, who was giving one of the goalkeeping displays of the season. Spurs, and the Premier League in general, are truly fortunate to have Bale in this sort of regal form. Bale heads the field for Footballer of the Year with Robin van Persie, Luis Suárez, Leighton Baines and Michu. He was a joy to watch last night.
Are Spurs a one-man team? (Andrew Dillon, Sun) Spurs are not a one-man team and they possess plenty of talent across the pitch. But there is no denying that Bale is helping them towards a Champions League spot. While in-form Bale grabs the headlines, the players around him — such as Mousa Dembele — should also try to make the step up and show their worth.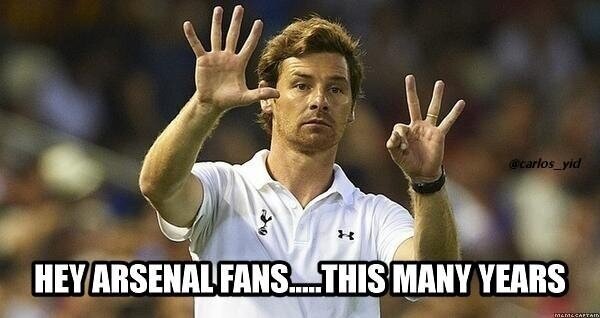 Arsenal: No Trophies, Loadsamoney
Arsenal fans up in arms about unspent £123m cashpot while rivals leave them in the dust (Matt Barlow, Mail) Arsenal chairman Peter Hill-Wood has attempted to head off a backlash from fans after new figures confirmed that the club have a cash pot of £123.3million. Hill-Wood insisted the club's board are aware of the need to win trophies despite the latest accounts showing large interim profits based on the sale of their best players. He warned shareholders that the 'self-sustaining' model was here to stay as the Gunners recorded pre-tax profits of nearly £17.8m for the six months to November, yet claimed the club remained ambitious on the pitch.
Arsenal announce £17.8m profit as pressure to spend on transfers mounts (Owen Gibson, Guardian) The Arsenal Supporters' Trust called for more investment in the playing squad, again highlighting the club's high ticket prices. "These figures contain few surprises. They show that Arsenal yet again made a profit from the sale of their best players and that the club has large cash reserves," a spokesman said. "Arsenal fans have contributed to this financial health through paying some of the highest ticket prices in world football. A further improvement in the club's financial strength is expected when new TV monies and commercial deals come on stream in 2013 and 2014. AST members want to see this money used for more, and better, investment in the team."
Money for nothing (Sun) Arsenal have announced mid-season profits of £17.8million — despite being on course for an EIGHTH year without silverware. The news is likely to increase the pressure on boss Arsene Wenger to splash the cash, with the Gunners' money reserves up to £123.3m — an increase of £7m. A huge chunk of the profit came from the £22m sale of star striker Robin van Persie, with the figures accounting for the half year to the end of November 2012.
Arsenal are the FOURTH highest payers in the league AND have £123m in reserve (John Cross, Mirror) Arsenal boss Arsene Wenger has overseen a huge rise in wages to an estimated £155million per year. It means the Gunners are the fourth highest payers in the Premier League behind the two Manchester clubs and Chelsea but shell out around £60m more than Tottenham.
There Is A Small Game In Spain Tonight
The eight defining days that will make or break Real Madrid's season (Sid Lowe, Guardian) Real Madrid and José Mourinho have eight days. Eight days to define a season and, quite possibly, a legacy; eight days around which to define an exit strategy too. When it comes to knockout tournaments, promise and threat are always two sides to the same coin but for Madrid, and for their manager, that sensation is deepened. On Tuesday night they face Barcelona away in the Copa del Rey semi-final second leg at Camp Nou, having drawn 1-1 in the first; on Saturday they play Barcelona again in La Liga at home and next Tuesday they travel to Manchester United in the Champions League, again having drawn 1-1 at home in the first leg. Barcelona, Barcelona, United. It is some journey, destination unknown.
Beam Them Up Scotty
Scot to move on (Ian Wright, Sun) I'm hearing very few people questioning whether Swansea or Cardiff should be allowed to compete at the very top in England. So, more than ever, this proves Old Firm giants Celtic and Rangers have to be accepted into our set-up. If Wales are able to have two clubs in the Premier League, so should Scotland. While I accept Cardiff and Swansea have a history of playing in England, the principles are surely the same. Yes, there is a Scottish League but there is also a Welsh League which offers European football but neither Cardiff, Swansea, Wrexham or Newport are involved. Some will argue Celtic and Rangers coming south is old news and that it should never happen. But I had a short spell at Parkhead between 1999 and 2000 and I am firmly in the camp that they HAVE to come into English football.
Transfer Lies
Cristiano Ronaldo's Real Madrid snag gives Manchester United a lift (Star) Ronaldo has been left fuming that the Spanish giants are refusing to negotiate a new deal and fears Real are using him as nothing more than a cash cow. And that has left the 28-year-old ready to quit the Bernabeu in the summer, with United the clear favourites to land his signature in a £55m deal.
Wenger on right Rode (Sun) Arsene Wenger is eyeing up a £7.5million summer move for Eintracht Frankfurt star Sebastian Rode. SunSport can reveal the Gunners have been tracking the Germany Under-21 defensive midfielder. Rode, 22, is considered one of the Bundesliga's rising stars and Arsenal face stiff competition from Bayern Munich and Borussia Dortmund.
Nani in Utd deal D-Day (Sun) Nani has been given a take-it-or-leave-it ultimatum on a new contract. The Manchester United winger was called into a meeting last week to be told the club would not budge on their original offer of £90,000 a week for another four years.
Chelsea set to land £10m replacement for Cole – Southampton teen sensation Shaw (Mail) Chelsea want Luke Shaw to succeed Ashley Cole as their first-choice left back after opening talks over a summer move. Sportsmail can reveal the Blues had a £10million offer for the England Under 21 defender rejected by Southampton in January.
Ferguson and Guardiola set to go head-to-head for Lewandowski after £25m-rated striker nears Dortmund exit (Mail) Now it seems Lewandowski, who has a contract with the reigning German champions until summer of 2014, has finally decided on his future. 'Robert has made his decision,' the forward's representative, Cezary Kucharski, said. 'Only he decides when he will make his decision public, though.'
Weimann rejects new contract offer to stay at Aston Villa (Mirror) Weimann is currently on around £15,000 a week but sources close to the player say they are "disappointed" with the fresh terms so far on offer.
'Sad' Liverpool outcast Martin Skrtel could leave in the summer (Express) Martin Skrtel has revealed the tensions at the heart of his fractured relationship with Brendan Rodgers by publicly casting doubt on the Liverpool manager's motives for axing him.
---
GAMBLING CAN BE ADDICTIVE, PLEASE PLAY RESPONSIBLY