Hodgson failed to 'Mind The Gaffe', Liverpool slammed as lazy & Man United aim to swap Chicharito for Real Madrid stars
Comment & analysis round-up
Quote of the day: "We are disappointed with the result because for large periods of the game we were the better side, but we have to defend better. It was very frustrating. We lost our concentration at the beginning of the second half and I thought we'd moved on from that to be honest. I thought we were just lazy – that is the easiest way to describe it. Just lazy in our play and loose and sloppy. It is as simple as that." – Brendan Rodgers.
Runner-up: "The event will not have many problems but our biggest worry is the administration, airports, construction and hotels. They are all running late. It's a big responsibility for Brazil because we will host the greatest event in sports history. Brazil must prove that, as a country, we are not only good in the field but off the field as well." – Pele.
Roy's Apology To Rio: The Sun Go On The Attack
Blunderground (Sun) Roy Hodgson dragged England management to new depths as he was forced to issue a grovelling apology to Rio Ferdinand over his astonishing Tubegate blunder… A stunned Ferdinand, 33, accepted the apology even though he has again been left out of the World Cup squad for this month's qualifiers against San Marino and Poland.
Despicable: Roy's dropped a right clanger and, to think, the FA snubbed Harry Redknapp for him (Steven Howard, Sun) You would have thought Rio Ferdinand had suffered enough indignity. That he had been treated shabbily enough by the FA, former boss Fabio Capello and the current incumbent. But, no, there is still time for English football to give him one final kick in the nuts. So step forward Roy Hodgson and take a bow after an incident that paints him as an old bumbling Captain Mainwaring figure not quite sure what he's up to.
Oops… Mind the gaffe, Roy! Only success in the qualifiers will make up for tube howler over Ferdinand (Matt Lawton, Mail) It was quite a speech he delivered. He was honest enough to admit he was guilty of an error of judgment. He conceded that he had embarrassed himself and insulted Rio Ferdinand. He said he rather hoped it would not lead to Ferdinand turning his back on England. And he said he would be saying as much when he contacted him on Thursday.
Mind the gaffe (Shaun Custis, Sun) If Roy Hodgson is to be believed, Rio Ferdinand's England career has not gone down the Tube. After insulting one of football's greatest servants, the blundermouth England boss yesterday tried to insist all is not lost for the 33-year-old Manchester United centre-back. "I'm definitely not closing the door on Rio," declared Hodgson. But Hodgson's apology to the former England skipper remains hard to swallow after he once again left him out of his latest World Cup squad.
Harry: He can stay club class (Sun) Harry Redknapp reckons Rio Ferdinand is better off without England. Centre-back Ferdy, 33, came through at West Ham under Redknapp, who said: "At this time of his life, does Rio really need trips with England? I don't think he needs all that aggro any more. He still has a couple of years left in him at the very top level — maybe more if he is not playing for England."
Will Roy's honesty go down the Tube? (Sam Wallace, Independent) Hodgson's confirmation to Tube passengers on Wednesday that Rio Ferdinand had been omitted from his England squad found its way into yesterday's newspapers where it was followed up in its original form by The Independent. It was an intriguing scoop by the Daily Mirror although it was also hard not to feel sympathy for Hodgson yesterday when he was forced to apologise for any upset he might have caused to Ferdinand.
Roy Hodgson's Tube indescretion over Rio Ferdinand shows that the England manager must always be on guard (Henry Winter, Telegraph) For all these quibbles, Hodgson is leading England in the right direction, instilling more fluidity in midfield, but he needs to sharpen those communication skills if England are to get past point No 1.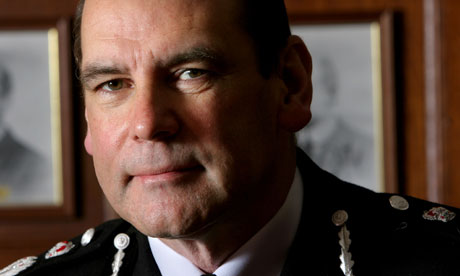 Hillsborough: Justice Being Served
Hillsborough tragedy: Norman Bettison to retire after controversy over role (Guardian) One of the country's most senior police officers is to retire following controversy over his role in the Hillsborough tragedy, it was announced on Thursday. Sir Norman Bettison, chief constable of West Yorkshire police, has decided to step down while an Independent Police Complaints Commission (IPCC) inquiry is ongoing into his role after the1989 disaster at the Sheffield football ground when 96 people were killed.
Hillsborough disaster: Bettison's role revealed (David Conn, Guardian) Sir Norman Bettison is the first senior figure involved in the Hillsborough scandal to step down from his position following the exposure last month of what really happened in the disaster and its aftermath.
Liverpool 2 – Udinese 3
We were lazy, rants Rodgers as Di Natale and Co stun Kop with second half comeback (Mail) Brendan Rodgers feared this would happen. For all the progress Liverpool have made in recent weeks, he has had concerns that silly mistakes would at some point would prove costly. Much to his immense frustration, his anxieties were shown to be well placed on Thursday night.
Jonjo Shelvey gives Liverpool a heads-up but Udinese stun Anfield (Andy Hunter, Guardian) Liverpool dominated the completed passes by 691 to Udinese's 173. They enjoyed a possession rate of 77.9% in the first half. But their defending rendered the positives redundant. A lack of concentration and yet more individual errors have changed the complexion of Group A following the high-scoring and also error-strewn win over Young Boys in Berne.
Newcastle 3 – Bordeaux 0
Gift of the Gab gives Euro lift to Pardew (Mail) Bordeaux coach Francis Gillot said: 'We came up against a better side. We weren't dominated but every time they had a chance it went in.'
Papiss Cissé puts seal on vintage Newcastle display against Bordeaux (Guardian) As a dress rehearsal for Sunday's home date with Manchester United, this European interlude could barely have been bettered. Responding to Alan Pardew's request to "up their levels" Newcastle rediscovered some of last season's power and rhythmic poise in time to not only overwhelm an initially awkward Bordeaux but also offer Sir Alex Ferguson reason for anxiety.
Vintage display as Toon are wine and dandy (Mirror) It has taken 11 games but Pardew finally saw his side find some of the rhythm that earned fifth place and this crack at Europe, as strikes from Shola Ameobi, Papiss Cisse and an own goal made for an comfortable evening for the Geordies.
Panathinaikos 1 – Tottenham 1
Spurs let it slip as goalscorer Dawson suffers a late lapse (Mail) Andre Villas-Boas may have already won the Europa League with Porto but, unless his players develop a more ruthless streak, any chance of him tasting similar success appears distant. Against a Panathinaikos side in a state of disarray, Tottenham held this game here in Athens in the palms of their hands before a calamitous few seconds ruined their evening's work.
Greek draw leaves Spurs with mountain to climb (Mirror) Andre Villas-Boas refused to blame Michael Dawson for the late moussaka punch that robbed Spurs of all three points. The England defender, bidding to battle his way back into the plans of the Tottenham boss, scored the opener, but was then caught flat-footed as Panathinaikos grabbed an equaliser.
Manchester City
Even 4,000 miles away, with no electricity or internet, it's STILL obvious what's wrong with City (Robbie Savage, Mirror) They are not going to retain their Premier League title, or get anywhere near winning the Champions League, unless they start keeping clean sheets. Roberto Mancini built his side on a foundation of ­defensive stability before he added the firepower to end City's 44-year wait for the title. But here we are, in the first week of October, and Joe Hart is still waiting for his first shut-out of the season, which is ­frightening… For me, the midfield screen in front of Vincent Kompany and Joleon Lescott is not what it was last year. City have missed Nigel De Jong in that holding role because Javier Garcia – who has effectively replaced him – likes to get forward more.
Aaron Ramsey: So Good He's Losing the Welsh Armband?
Ramsey on a roll (Sun) Aaron Ramsey says he is only just getting back to his best after his horrific injury three years ago… It has taken him the best part of two years to recapture his form.
Ramsey expected to be deposed as captain in Coleman bid to improve hapless Wales (Mail) Aaron Ramsey's position as Wales' skipper is under threat as Chris Coleman reacted to last month's thrashing in Serbia by making a change at the top. Arsenal's playmaker is understood to be facing the axe from a position he has held for little over 18 months. Coleman is due to make a public announcement on the situation on Friday with Swansea's Ashley Williams earmarked for a promotion.
Previews: A Monster Weekend Of Football
Premier League: 10 things to look out for this weekend (Guardian) Peter Crouch scoring at Anfield, a chance for Adam Johnson at Manchester City, and tension between Wenger and Allardyce.
Milan v Internazionale and Marseille v PSG serve up a real super Sunday (Guardian) t is not often that El Clásico has to fight for its status as the most glamorous fixture in Europe, but then this is no ordinary weekend on the continent because battling Barcelona and Real Madrid for top billing on Sunday are the Milan derby and a huge match at the top of Ligue 1 between Marseille and Paris Saint-Germain. There have been worse support acts, although because all three matches overlap each other there is one dilemma: trying to find the time to watch them.
Transfer Lies
Manchester United hope to tempt Real Madrid with Javier Hernandez swap deal (Star) Manchester United hope that offloading Javier Hernandez to Real Madrid will tempt the Spanish champions into letting go of some of their stars… United have previously been linked with defenders Raul Albiol and Raphael Varane, with the Premier League side also closely monitoring Sergio Ramos's current troubles with Mourinho. Fergie's dream target would be midfielder Kaka, after he aborted a bid for the Brazilian in the summer. And the temptation to wreck Liverpool's hopes of tying up a permanent deal for on-loan star Nuri Sahin is becoming increasingly attractive, following the Turkish international's recent impressive performances.
Toffees look to future: Moyes set to roll in on youngster Stones (Mirror) Everton boss David Moyes is jumping into the big-money chase for Barnsley's brilliant young right back John Stones.
Tottenham lead chase for Palace forward Zaha (Mirror) Arsenal and Liverpool are also said to be interested in the exciting 19-year-old, although Spurs are ready to make a serious offer in January after sending scouts regularly to watch the player.
Leeds have signed Australian striker Patrick Antelmi from under the noses of Portsmouth (Mail)
---