EPL TV rights to top £5bn, Real Madrid want Palace's Zaha & Man City want to sell Balotelli amid AC Milan interest
Comment & analysis round-up
Quote of the day: "My brain is asking why no Kevin Nolan? Surely, he warrants a call-up more than most? On Premier League goals alone, consistently for the last eight years, he deserves at least a call-up. Not a fan of the latest craze, giving caps out so players don't go and play for other countries. Doesn't sit well with me that… I'm not on about Sterling, I'm on about Zaha. Not played in the Prem yet. Nolan scored more Prem goals, yet don't get a look in? Baffles me." – Joey Barton.
Runner-up: "I'm starting to quieten the doubters and feeling better. I'd be happy to get between 12 and 15 goals in the league this season." – Olivier Giroud.
Premier League TV Rights
Premier League TV rights set to top £5bn for first time (Owen Gibson, Guardian) Premier League clubs are in line for a huge hike in television income from next season, with revenue from domestic and global TV rights deals on course to top £5bn by the time the final overseas contracts are tied up next month. On top of the blockbuster £3.018bn deal announced in June for domestic live rights with Sky and BT for the three seasons from 2013-14, and the £178m banked from the BBC for Match of the Day highlights, the Premier League is well on course to improve on the £1.4bn it brought in from overseas broadcasters under the current deal. If the total revenue breaks through the £5bn barrier as expected, the amount that the title-winning club receives from 2013-14 is likely to top £100m for the first time.
Premier League's riches bring poor prospects for average England (Guardian) Hodgson has selected 48 players for his squads since taking over in May. It's something of a surprise to discover that there are still 48 Englishmen good enough to be thought of as international material. Significantly, his most recent tasks have included persuading Carl Jenkinson, Raheem Sterling and Wilfried Zaha that their future lies with England rather than with Finland, Jamaica and Ivory Coast; here is a successor to Alf Ramsey employing recruitment methods not far from the fishing expeditions undertaken by Jack Charlton while trying to put together a side to represent the Republic of Ireland.
Madrid want Wilfried Zaha
Wilfried Zaha – prince from the Palace now mixing with England royalty (Dominic Fifield, Guardian) Zaha has dazzled this season and much of last but is not used to the limelight. He does not comprehend the fuss his form is generating so was taken aback when Didier Drogba telephoned recently to urge him to play for the country of his birth. Speaking to The Guardian it was his innocence that shone through – albeit laced with complete faith in his own ability – with youthful honesty prompting the admission that, having scorched all-comers to date, he needs to be challenged. The seniors should oblige. "I want to come up against defenders who will properly test me," he says. "I'd never look at someone and think he's better than me, unless it's Cristiano Ronaldo or Lionel Messi. When I get on the pitch it's my time."
Jose wants Zaha (Sun) Wilfried Zaha celebrated his England call-up with the news he is a target for Real Madrid. Jose Mourinho is lining up a £20million bid after watching the Crystal Palace winger… Tottenham and Arsenal are also desperate to land the Ivory Coast-born sensation. But Real boss Mourinho has sent one of his scouts to Palace's games with Zaha emerging as one of Europe's hottest properties.
England kid Zaha is being eyed by Mourinho and Real Madrid (Mirror) Arsenal are also planning a January bid but Crystal Palace want to keep the young forward as they chase £100m Premier League promotion windfall.
Zaha rejects chance to play in African cup of nations (Sam Wallace, Independent) The Crystal Palace prodigy Wilfried Zaha has turned down the Ivory Coast's invitation to join their squad for January's African Cup of Nations in South Africa, with the Football Association increasingly confident that he will now commit his future to England having been called up to Roy Hodgson's squad for tomorrow's friendly against Sweden.
Zaha: Unless I'm looking at Ronaldo or Messi, I don't think anyone's better than me (Neil Ashton, Mail) Selhurst Park's secret is out, the finest player outside the Premier League has been promoted from the Under 21 team less than a day after his 20th birthday. He is the best player to come out of Selhurst Park since Ian Wright, a wonderful blend of trickery, pace and outrageous skill. The Palace winger can play across all three positions up front but has been switching wings of late as Ian Holloway's team strive to reach the Premier League.
Chelsea & John Terry
After a decade as a guaranteed starter we are finally seeing the beginning of the end of John Terry's Chelsea career (Martin Lipton, Mirror) Leaving him out when there was no question Terry felt he was fit and ready to play, for the vital game with Shakhtar Donetsk was more than just a big call by Di Matteo – it was a sign of things to come.
John Terry to be sidelined for up to six weeks after suffering knee injury (Independent) John Terry today escaped a lengthy injury lay-off after Chelsea confirmed he had suffered "no significant damage" to his knee ligaments in their Barclays Premier League draw with Liverpool.
Rio's Contract Wrangle
Rio ready to drop United bombshell as defender remains undecided over new deal (Mail) Rio Ferdinand has told Manchester United there is no guarantee he will sign a new contract to continue playing next season.
Rio sets summer deadline (Sun) Manchester United boss Alex Ferguson says his centre-half will be offered a one-year deal at the end of this season. Ferdinand, 34, admitted: "It is always good to hear the manager say things like that but you have to take every week and month as it comes. The best thing I can do is to look at it at Christmas, and then again in the summer to see how I'm feeling and go from there."
City Wanna Sell Balotelli
Balo on his bike (Sun) Mario Balotelli is on his way out of Manchester City after partying 12 HOURS before Sunday's game. Balotelli was seen entering the Panacea Restaurant and Bar in Alderley Edge at 1am — with City kicking off at 1.30pm against Spurs that afternoon. The Italian, 22, watched the match from the stands. It means Roberto Mancini will now get the OK to make a club-record £45million bid for Atletico Madrid's Radamel Falcao once he gets rid of Balotelli.
Manchester City striker Mario Balotelli may be on his way out of Etihad to fund bid for Roma's Daniele De Rossi (Telegraph) AC Milan are ready to offer Mario Balotelli a return to Italy in January after being made aware of Manchester City's willingness to sell the controversial 22 year-old.
Mario Balotelli adamant he wants to stay at Manchester City (Guardian) Mario Balotelli has no intention of leaving Manchester City despite the increasingly peripheral role he is playing for the club, culminating in being left out of the matchday squad for Sunday's win against Tottenham Hotspur. Balotelli is still waiting for his first league goal of the season and watched the Spurs game from the stands after being informed his current form did not even warrant a place among Roberto Mancini's substitutes.
Balotelli vows to fight on at City until 2015 (Ian Herbert, Independent) The 22-year-old's agent, Mino Raiola, said yesterday that the striker wanted to see out his contract, which expires in June 2015 and retained a belief that he could establish himself at City, despite Edin Dzeko's emergence which has pushed him to fourth in the pecking order.
O'Neill Out?
Martin O'Neill and Sunderland briefly soared but reality has bitten deeply at Stadium of Light (Telegraph) It wasn't supposed to be like this for Sunderland with Martin O'Neill in the dugout. One win in 10 games so far this season in the league and a sore neck from glancing over their shoulder at the relegation zone.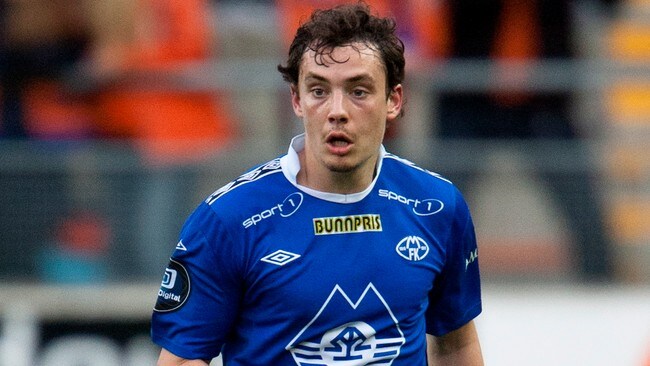 Transfer Lies
United hot for Rod (Sun) Manchester United watched Porto striker James Rodriguez, 21, for a SEVENTH time this season on Sunday.
Fulham join Man United and Everton in race to sign Molde defender Forren (Mail) Fulham are interested in Molde defender Vegard Forren, 24, who has been linked with Manchester United and Everton. Meanwhile, Sunderland striker Connor Wickham is wanted by Sheffield Wednesday on loan.
Newcastle ready to revive £5m bid for France defender Debuchy with Barcelona lurking (Mail) Newcastle Untied have resumed their bid to sign Lille right back Mathieu Debuchy.
He's the 100-1 for us (Sun) Sam Allardyce has a 'one in a 100' chance of a reunion with Nicolas Anelka… An Upton Park insider said: "Nicolas is talking to about 25 clubs. It would be great to get him but it's a 100-1 shot."
Gunners' scouting Trip (Sun) Arsenal are tracking Burnley's England U-21 right-back Kieran Trippier, a former Manchester City trainee.
---