Drunk Spurs scrape past Inter, papers United on Rio's England return & Arsenal axe for Szczesny & Vermaelen
Comment & analysis round-up
Quote of the day: "I expect the pair of them to do their jobs – Ashley at left-back and Rio at centre-half. I don't expect problems. If there are any, I will have to deal with them but I'm hoping the long-term friendship can re-emerge and any unfortunate incidents that have happened along the way can be forgotten." – Roy Hodgson.
Runner-up: "It was important for Fernando to score tonight and even more important for the team. Hopefully, this will be the first of a lot. He was working very hard and scoring a lot of goals in training and we knew he was very close to scoring again. He was one of our three designated penalty takers and I am more pleased that he had the confidence to take the responsibility than the fact that he missed it." – Rafa Benitez.
Inter 4 – Tottenham 1
Tottenham scramble through at Internazionale after shipping four goals (Barney Ronay, Guardian) Tottenham Hotspur are in the last eight of the Europa League but they arrived there with all the conviction of a drunk stumbling over the threshold as the bounteous inheritance of a 3-0 first-leg lead was all but squandered at the San Siro.
Adebayor's away goal sees Spurs through by the skin of their teeth (Laura Williamson, Mail) Emmanuel Adebayor had the last laugh against the racists in Milan as he scrambled home the vital away goal in extra time that put Spurs in the quarter-finals of the Europa League. His appalling miss at the end of the first half had been jeered with abusive chants and greeted with an inflatable banana. But make no mistake: the away- goals rule saved Spurs, not their performance.
Adebayor's Racial Abuse
Ade boots Inter racists (Sun) Adebayor's away goal sent Tottenham into the Europa League quarter-finals. But he endured monkey chants from Inter fans who also waved an inflatable banana at him. Spurs boss AVB said: "It was easy to hear the chanting, so I'm sure UEFA will act. It didn't mar the game but it should have been avoided. It's a very sensitive situation."
Andre Villas-Boas urges Uefa to act against more Inter racism (Tom Collomose, Independent) The spotlight is again on European football's governing body. Monkey noises were made by home supporters on several occasions when Adebayor was involved in the game. Both Kyle Naughton and Mousa Dembélé also appeared to be targeted in extra-time and one fan in the Inter section was holding what looked like an inflatable banana.
The England Squad (Rio's Return)
Ferdinand's the right man for England… for right now (Martin Samuel, Mail) Things change. In one simple phrase, Roy Hodgson cut to the heart of the matter over Rio Ferdinand. John Terry retires from international football: change. Several first-choice central defenders are injured: change. Ferdinand hits very good form for Manchester United: change. There is no conspiracy, there never was. Hodgson has not reneged on his word, caved to public pressure or demonstrated inconsistency of thought.
Rio Ferdinand: England manager Roy Hodgson finally bows to common sense (Daniel Taylor, Guardian) It has been a long, complex and often unhappy issue and, at times, Hodgson's thinking has been blurred, to say the least. Yet, ultimately, it is difficult to take issue with his change of mind if it means we are returning to more straightforward days when an England manager felt obliged to pick the best players – and there could be no argument about politics and other agendas coming into it.
Roy Hodgson's about-turn gives the lie to wackier conspiracy theories (Sam Wallace, Independent) When Hodgson refers to the "unfortunate incident" between Cole and Ferdinand, which is to do with the Terry court case, and the testimony Cole supplied to support his defence, you do wince at the simplification. But then you remember that this is an England manager trying his best to navigate a way through the racial politics and public feuds of modern football. It is by no means easy.
Hodgson warns Ashley 'n Rio (Shaun Custis, Sun) Roy Hodgson has recalled Rio Ferdinand and warned: "I don't want any tensions in my camp"… Hodgson was embarrassed when he was caught telling passengers on a tube train that Ferdinand was finished as an England player. He also said it was time to "move on" when quizzed about Ferdinand after last month's friendly win over Brazil. But, with so few centre-backs available, and Ferdinand in such good form for United, Hodgson had to bite the bullet.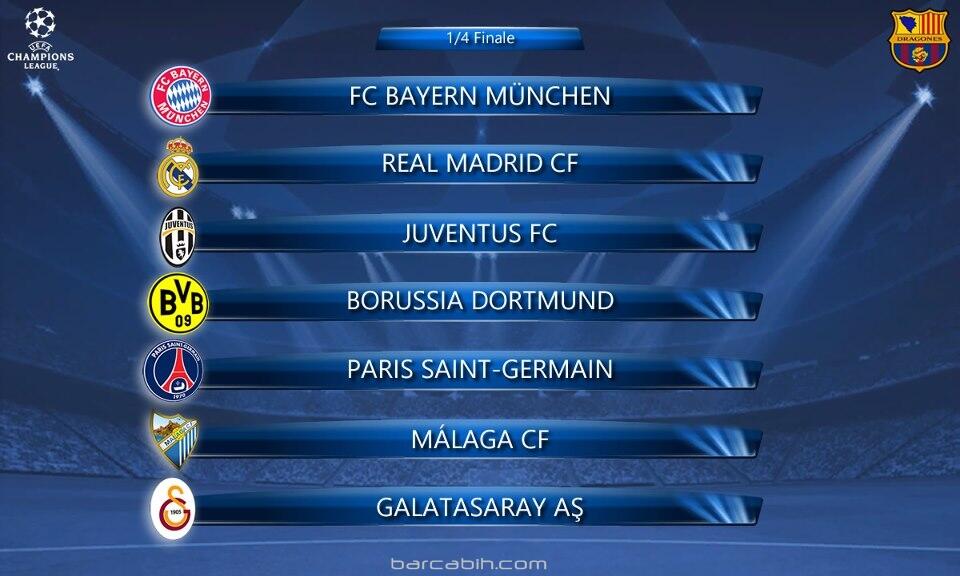 CL Post-Mortem: England Aren't Very Good
This is no blip. English football's fall from power has been coming (Jeff Powell, Mail) Manchester City, Chelsea and Arsenal are among a majority who are not as good as they were in the last season or two. The gap at the top has been closed more by their decline than any significant improvement in the teams below them. Of the major clubs only Spurs have really upped their game but they are still not good enough to be challenging for the most glittering prizes. Within the context of overall decline, Manchester United are a small miracle. Even though his team are in transition Sir Alex Ferguson has made marginal progress from when they lost the Premier title last spring. Those incremental advances have been enough to carry them 12 points clear of a rather bedraggled pack. That does not reflect well on the competition. So a way has to be found to keep the myth of The Greatest League On Earth alive in the minds of overseas television moguls and the millions of fans around the world who buy all that costly merchandise.
What can we read into the absence of Premier League teams from the Champions League? (Kevin Garside, Independent) The Champions League is essentially a cup competition for Europe's elite. The league stage in the main weeds out the lesser mortals, but this too is far from an accurate barometer because it is too short to reliably test the sample. You could, as Wenger does, read doom into the exit of Chelsea and Manchester City at the group stage, but it does not bear scrutiny. It is not a reflection of the strength, necessarily, of the Premier League, or the power of the individual clubs.
Sorry Arsene, English football isn't in decline but Arsenal are (John Cross, Mirror) English football isn't in crisis. The Premier League is more popular, competitive and exciting than ever. And we can't be that bad. After all, Chelsea won the Champions League last season. Theirs is the most recent name on the trophy… To suggest English football is in decline is the ultimate example of mind games. Wenger's problems lie closer to home. He will now be hoping that spirit can carry them into fourth. Don't bet against it. But if they finish outside of the top four, then it proves Arsenal are in decline while other English teams are improving and have overtaken them.
Arsenal Axe For Szczesny & Vermaelen?
Szczesny and Vermaelen facing Arsenal exit after Wenger loses patience with duo (Mail) Sportsmail has learned that Wenger has been hugely disappointed with Szczesny's recent displays and made that clear when informing the keeper of his decision to axe him. The Gunners manager has made a new No 1 a top summer priority, with Stoke keeper Asmir Begovic, Simon Mignolet of Sunderland and Liverpool's Pepe Reina all being considered… [Vermaelen] could find himself heading for Emirates exit as Wenger starts plotting his summer shake-up, with Barcelona long-term admirers of the central defender.
Thomas Vermaelen and Wojciech Szczesny face Arsenal exits after Euro snub (Mirror) Thomas Vermaelen and Wojciech Szczesny could both be on their way out of Arsenal this summer after being ruthlessly axed. Captain Vermaelen is a target for Barcelona, despite the alarming decline in form which led to the Belgian defender being dropped by boss Arsene Wenger. And first-choice goalkeeper Szczesny is also facing an uncertain future.
Click here for more Premier League betting tips
---