City snub: Greedy Samuel Eto'o demands a £13 million sign-on fee to leave Barcelona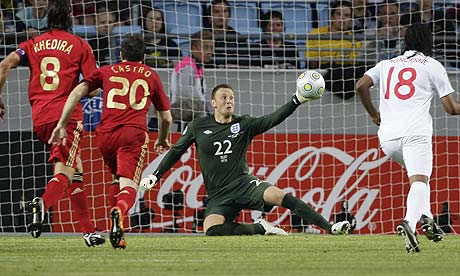 Comment & analysis round-up
Quote of the day: "We're about to start our third year in a row in this division, so we're not a yo-yo club any more. One of those yos has gone and we just need to get rid of the other one now. We're a yo club! But I remember what happened a few years ago when we went down and so many members of staff lost their jobs. That was the cruellest thing of all, seeing non-football staff pack their bags and have to go. That hurt the very epicentre of the club. You don't feel so sorry for the player who gets to drive his Ferrari out of the gates. This time, we've been determined to have a plan in place and we [will] try very hard when it comes to relegation clauses. You agree contracts over a sporadic period, but we've probably got to the stage where we're 90 per cent there. For new players now, we would insist upon [the clause]. And that would tell you what their intentions are, too. I'm not trying to put them in a weakened position, but there should be some consideration given to 'yes, I'm going to give you all this money, but if you fail, then next year I can't'." – Niall Quinn.
Runner-up: "You cannot argue with Alex Ferguson. He is like the president of England. It is impossible. You always lose. But he made a mistake to leave me on the bench. That was the only final the team had lost since I had been at Manchester United. My family knows how much I suffered at United. I could not arrive home after a match or a training session and forget my pain. It was not good and I transmitted all my sadness to them." – Carlos Tevez.
Today's overview: There may be no World Cup or European Championships this summer, however the Young Lions heavy defeat to Germany in the U21 final has left a bitter, but not uncommon taste, in the fifth estate's mouth this Tuesday.
Reacting to England's 4-nil drubbing, David Hytner wrote "on a night when two years of hope and rigorous preparation went up in smoke and the nation felt the familiar ache of disappointment, Watford's Scott Loach wanted a large hole in the ground to swallow him up." Matt Dickinson laments the fact that the defeat "was so devastatingly comprehensive," while Henry Winter licks his wounds penning "England need to nurture such match-winners, players who are about more than athleticism and hard work."
24 hours is an eternity in the world of transfer rumours, and just a day after Samuel Eto'o was thought to be heading to Eastlands, today the story is as dead as a dodo.
Daniel Taylor reports "it has become clear to Eto'o that Barcelona are looking to move him on but the Cameroon striker has misgivings about joining a club who are not even involved in the Europa League and he is willing to resist the offer of a post-tax salary of £180,000 a week."
However, while Taylor pointed to altruistic reasons for the transfer's collapse, James Ducker suggests that Eto'o's financial demands have torpedoed the deal. "Manchester City's ambitious bid to sign Samuel Eto'o is in danger of collapsing at the eleventh hour amid claims that the Barcelona striker is demanding almost half of the £25 million transfer fee in addition to wages of about £200,000 a week." The Daily Mail also understand that the deal is in doubt for financial reasons printing "the Cameroon front-runner is looking for a signing-on fee of around £13million, on top of a wage increase, to sign a new deal."
The greed angle is played up in the red-tops with Antony Kastrinakis going straight for Eto'o's jugular. "Eto'o's £25million move to Manchester City is in danger of collapsing because of the Barcelona star's greed… SunSport can reveal Eto'o believes he is entitled to pocket the extra cash because of the way Barcelona seem to be driving him out of the Nou Camp."
But City are still prepared to splash the cash. According John Ley, "reports in Spain suggest a £3.5 million offer for Espanyol right-back Sergio Sanchez, a former team-mate of City player Pablo Zabaleta, is set to be made by Hughes."
Jonathan Wilson takes stock of the lessons learnt at the Confederations Cup. On Spain Wilson contends "a fit Andres Iniesta and Marcos Senna make a huge difference, of course, but it could be that the European champions are a touch one-dimensional." While on Brazil, "[they] have a second option. Where Spain huffed and puffed against the US, trying to pass a way through a packed midfield, Brazil changed tack at half-time and spread the ball wide, using Maicon and Andre Santos (then Dani Alves) to hit the spaces left by the US's narrow midfield. They may not yet be better than Spain, but they are evolving and improving."
Keeping with the post-Confederations Cup analysis, Mike Collett wrote "whether it was the incessant sound of the horns creating a surreal atmosphere in the stadiums or the fact that playing in South Africa took away home advantage for the 'bigger' teams, most matches were open and featured end-to-end play."
Momentum appears to building on Tyneside regarding the potential takeover of the Magpies as the Guardian report how "Freddy Shepherd is hopeful a deal can be struck which would allow him to return to Newcastle United as part of a buyout of the club."
Signed. Sealed. And delivered. Dominic Fifield claims that Chelsea have finally secured the £18m capture of Yuri Zhirkov from CSKA Moscow.
Heading over to North London and Dominic Fifield assesses the latest gossip surround Tottenham's strike-force. "Villarreal have expressed an interest in signing the Tottenham Hotspur striker Roman Pavlyuchenko but the club's valuations are some way apart… Spurs remain in negotiations with Sunderland over the potential sale of their forward Darren Bent… [while Redknapp] could yet revive his long-standing interest in Craig Bellamy." A different striking option is tabled by Simon Berg with news that "Harry Redknapp has joined the chase for Sweden strike sensation Marcus Berg – but will have to bid up to £10million."
Arsenal are also linked with fresh faces this Tuesday. Alan Nixon starts tongues wagging by announcing "Arsenal defender Kolo Toure is the next player in City'sights – and Arsene Wenger has already lined up Stuttgart defender Serdar Tasci as his replacement… Tasci is a tough, consistent performer who has already featured for Germany and can play at either centre-half or right-back." Elsewhere, the Daily Mail claim "Arsene Wenger hopes the French influence at Arsenal will lure Karim Benzema to the Emirates Stadium but he will have to move soon after Real Madrid offered £27 million for the striker."
In Midlands transfer news, Steve Skerry scribbles that "Wolves will unveil Kevin Doyle in a club record £6.5m deal from Reading today," The Sun report how "Aston Villa are ready to pay £5million for forward Luis Garcia from Espanyol," while Alan Nixon bleats "Martin O'Neill is ready to make a surprise £5million move Middlesbrough's talented Turk Tuncay Sanli – and pick up his £65,000-a-week wages."
Lastly, Ian Murtagh reports on the three-way battle for Habib Beye. "Sunderland are in a tug-of-war with Blackburn for Newcastle defender Habib Beye, with Stoke also showing interest in the Senegal international."
Why you need a VPN?
Cut chords:
Watch everything (Netflix, BBC iPlayer, Hulu) online using a VPN.
Unlock geoblocking:
A VPN gives you access to the best content from anywhere in the world.
Privacy & security:
A VPN keeps your information private, activity encrypted & data anonymous.
Just $6.67 a month + 3 months free!
Best football betting tips & free bet offers
Click here for more Premier League betting tips
---