"Chelsea and Arsenal may not agree but game needs harsh punishments" – James Lawton
Comment & analysis round-up
Quote of the day: "Chelsea will mount the strongest appeal possible following the decision of FIFA's Dispute Resolution Chamber over Gaël Kakuta. The sanctions are without precedent to this level and totally disproportionate to the alleged offence and the financial penalty imposed. We cannot comment further until we receive the full written rationale for this extraordinarily arbitrary decision." – A Chelsea statement on the FIFA sanctions.
Runner-up: "We expected this kind of decision. The player was under contract with us and they came and stole him away from us. Chelsea didn't follow the rules. They contacted the player when he wasn't even 16 and while he had been contracted to our training group from the age of eight. The financial sanction isn't over the top given the nature of the infringement, but it's really quite significant when it comes to not being able to recruit players. It's an important message given that protecting up-and-coming youth players who are contracted to clubs is an issue being followed closely by Uefa president Michel Platini." – Lens president Gervais Martel.
Today's overview: FIFA's decision to ban Chelsea from buying any players over the Gael Kakuta affair dominates this morning with Fleet Street's finest getting to grips with all the angles.
Patrick Barclay in The Times rubbishes any of the conspiracy theories. "Almost as soon as the news came through, we heard that familiar thwack; it was the race card on the table. But this is no conspiracy against the English. Even through the haze of paranoia it could be seen that exactly the punishment delivered to Chelsea by Fifa yesterday in the Gaël Kakuta case had been given to Sion, the Swiss club, five months earlier for the manner in which they lured Essam El Hadary, the Egypt goalkeeper, from Al Ahly. That other transfers involving English clubs are being investigated should be no surprise. Few clubs have as much money to throw about as the leading members of the Barclays Premier League and it is predictable that less financially muscular institutions in other countries should feel vulnerable and, when deprived of what they understandably view as the fruits of their labours – a potent young footballer or a large sum of money – outraged enough to complain to the world governing body."
David Conn also backs FIFA and questions whether Chelsea will win an appeal. "This one is more straightforward: Chelsea wanted Kakuta. No great scouting insight was necessary because he was an outstanding young player at European youth level, known to all the clubs. Chelsea signed him at 16, presumably paying him very well to join the multinational hopefuls in Roman Abramovich's academy. Chelsea's only problem, Fifa have found, is that Kakuta already had a contract, and breaking that is not allowed. Those in English football inclined to a knee-jerk criticism of Fifa, or Sepp Blatter, for supposedly having it in for English football should perhaps think instead about applauding the world governing body for taking a stand."
Henry Winter also applauds the sanctions imposed on the Premier League pace setters. "As ever with football, the emotional reaction to rulings can cloud the reality that the underlying principle is sound. Chelsea are seething about the Kakuta decision, and may even get the two-window ban halved by the Court of Arbitration for Sport, but, as in the Eduardo diving controversy, the logic behind the authorities' judgment is indisputable. Why should Lens not reap the rewards of all the hard work they poured into nurturing Kakuta?"
Steven Howard calls FIFA's sanctions – "justice at last." "The club deliberately induced an impressionable 16-year-old into breaking his contract – we all know how, just look at the £682,000 Kakuta has been ordered to pay in compensation – and Lens decided to act. Like many other clubs they had become exasperated with the arrogant way in which Chelsea have ridden roughshod over everyone else in football since Abramovich arrived at Stamford Bridge. Now they are paying for it – or not as the case may be."
James Lawton in The Independent supports both the Chelsea and recent Eduardo decision. "What on earth is happening to football? Could it really be in danger of being properly governed? Maybe we shouldn't get too excited, too quickly, but if this amazing proposition is proved to have substance the first week of September 2009 will surely need to be marked down as one of rare significance in the history of the world's most popular game."
Jason Burt feels in the Daily Telegrah that Chelsea do have a case. "Chelsea will now desperately want their appeal to be heard before Christmas. There is reason to hope that the punishment can be reduced. The Swiss club FC Sion was told in April that it could not sign players this summer after signing goalkeeper Essam El Hadary in 2008 before his deal with Al-Ahly had expired. The sanctions were frozen, allowing Sion to trade, with a ruling expected later this year."
Matt Hughes and Matt Dickinson detail Chelsea's fear of an "anti-English vendetta." "Chelsea will argue that the punishment is disproportionate to the relatively modest fine imposed and the nature of the offence, while senior figures at the club — who have maintained their innocence — believe that they are victims of an anti-English conspiracy at the heart of Fifa and Uefa. Yesterday's punishments came two days after Eduardo da Silva, the Arsenal striker, was given a two-match ban for diving by Uefa, leading Arsène Wenger, the manager, to voice similar concerns about Barclays Premier League clubs being victimised."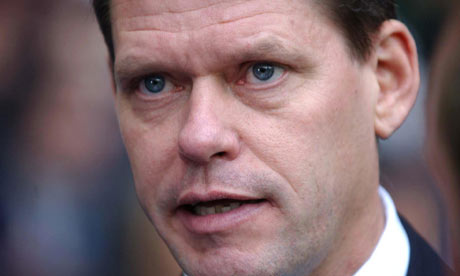 David Hytner lays the blame squarely on the shoulders of Frank Arnesen. "Arnesen was at the helm in terms of youth recruitment when Kakuta was tempted to west London; the scouts reported to him and considered him to be the boss. As the Dane feels his way into his new broader and more powerful role, the timing of the Fifa sanction could not be worse, or more embarrassing."
Shaun Custis in The Sun also points the finger at Arnesen. "Arnesen, originally the club's academy director, was behind the acquisition of Kakuta in 2007 and proudly told the Chelsea hierarchy: 'I've just signed the best young kid in France.' But Chelsea's desperation to get Kakuta – labelled the Black Zidane – on the books by co-ercing the youngster into breaking his contract at Lens, has backfired with the Blues banned from making any signings until January 2011."
Matt Hughes and Oliver Kay investigate what the Kakuta case means for Chelsea. "The names of Ashley Cole, Michael Woods, Tom Taiwo and Nathan Porritt all trip off the tongue as examples of Chelsea making illegal approaches to players under contracts at other clubs, having been found guilty in the first three instances. The case of Kakuta is the most serious as Fifa has concluded that, in addition to tapping up the 18-year-old, they bribed him. In his role as the club's director of scouting and youth development, Arnesen stands accused of offering a 15-year-old boy dizzying inducements to break his contract with Lens."
Tony Cascarino backs his old club to cope with the transfer ban. "Chelsea's success in recent years has been founded on a massive transfer market outlay and no doubt they would have spent upwards of £50 million overall in the next two windows but the foundations are already there for sustained success in the short term regardless of whether they can buy or not. It's been said often in recent months that they need another winger but the way Carlo Ancelotti, the manager, has set them up tactically, they can get by without a new one. Anyway, Yuri Zhirkov is yet to feature and Joe Cole should be back from injury before long. Their squad is old but their veterans can still be effective for another 18 months and they're kindergarten kids compared with the AC Milan side Ancelotti managed previously."
Jamie Jackson analyses what state the Chelsea squad is in to cope with such a ban. "Chelsea were certainly not expecting the world governing body's judgment, so Ancelotti's was not an informed choice in making the club's final signings only Ross Turnbull, Yuri Zhirkov, Daniel Sturridge and Nemanja Matic before the transfer window closed in west London for 18 months. In fact, as these four were incoming anyway before Ancelotti succeeded Guus Hiddink in the summer, this means the Italian's chances of success now lie with a squad assembled by his predecessors."
Oliver Kay also analyses how the Blues will cope without incoming signings until 2011. "If Abramovich is desperate to show that Chelsea can be self-sustaining, what better way to prove it than by spending nothing in the transfer market over the next two transfer windows? Finally, it seems, Chelsea are about to become self-sustaining, but the question might be how long those ageing players can sustain themselves."
Matt Lawton is one of few hacks to point out that Africa Cup of Nations could cause Chelsea some problems. this ruling could spark club v country tensions for some of Chelsea's top players, including Didier Drogba and Michael Essien." 
How good is Gael Kakuta? Matt Dickinson writes: "Whether Kakuta proves himself to be worth the trouble of a transfer embargo and a combined compensation settlement of £682,000 remains to be seen, but his ability is not in doubt. Indeed, as a pacey, left-footed wide player with an eye for goal, he may turn out to be precisely what Carlo Ancelotti's team of wingless wonders need." Simon Cass also profiles the "Black Zidane."
Sam Wallace and Matt Fleming have the inside scoop of how Kakuta was poached from Lens. "Chelsea were well aware that the Fifa case against them was outstanding but they expected it to take at least three months before the dispute resolution chamber came to a verdict. When the governing body made its decision yesterday there was disbelief at the club. Arnesen was still on holiday in Puerto Banus in Spain. It was hours before the club's lawyers could get out a statement. They may be one of the few to benefit from the months of legal wrangling ahead."
As a number of major clubs in world football now glance nervously at FIFA's ruling, Matt Dickinson points the finger at Manchester United. "Manchester United could be the second of the Barclays Premier League's 'big four' to be hit by a transfer ban after Le Havre confirmed yesterday that they are pursuing a 'very similar' case to that won by Lens against Chelsea. Alain Belsoeur, the managing director of Le Havre, told The Times that the outcome of the Chelsea hearing was 'very important and very encouraging' as they seek Fifa sanctions against United for allegedly 'stealing' Paul Pogba, the teenage prodigy."
Away from Chelsea, Gael Kakuta and Lens, there are some other articles of interest.
Richard Dunne has slammed Manchester City and in particular executive chairman Gary Cook. Whilst Wayne Rooney went in front of the cameras yesterday prior to England's match with Slovenia on Saturday. The Sun also reort that Liverpool may have to wait a while longer for their new stadium.
With his finger firmly off the pulse, Steven Howard mulls over the Eduardo diving ban. "UEFA have made themselves look complete mugs over the escalating Eduardo fiasco. The most baffling aspect of it all is they now claim they will NOT be using the Eduardo case to spearhead an anti-diving programme. In fact, they continue to remain highly sceptical of the use of video evidence – because they are concerned it will undermine the authority of referees! Yet what did they do in the Eduardo case?"
Finally, Harry Pearson sheds a comical eye over the recent transfer window. "I still think, however, that when the big boys start sniffing around a star attraction the owning club could be a bit more proactive in defence. For example, they might think about making a compilation of clips of the coveted star stumbling over the ball,cracking a penalty high into the stands, blowing his nose with his fingers, being caught repeatedly offside and standing dejectedly making a why-didn't-you-pass-it-to-my-feet gesture with a sour expression on his mug, set it all to Sorry Seems To Be The Hardest Word and post it on YouTube. Then they could send a link to all football managers with a message, "U'll ROFL At ThIS 1!! Carnt B leave Utd Lnked 2 CLOWN ;-)". And they'll have started a foolproof viral anti-marketing campaign."
---
GAMBLING CAN BE ADDICTIVE, PLEASE PLAY RESPONSIBLY