Bridge & Villa for Manchester City, Tosic, Ljajic & Delph to Manchester United & West Ham have two months to sell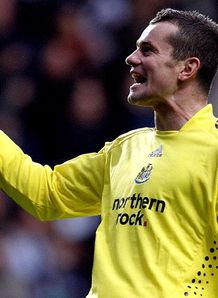 Comment & analysis round-up
Quote of the day: "All that he can see ahead with the turmoil on and off the pitch is a battle for survival… Shay is very despondent following the very poor performance of the team against Liverpool last weekend, it was the lowest point of his football career and a performance that he would not wish to be repeated. Having served the club loyally for over 11 years, Shay feels compelled to consider his position in the light of the interest being expressed in him by Manchester City, Arsenal and Tottenham." – Shay Given's lawyer Michael Kennedy.
Runner-up: "I don't think there is a lot of money anywhere. One has got to look ahead – in the future there is probably not going to be much more money coming in. We have got money, but I am not sure we are going to spend it. We've got to continue to run the business in a sensible way. It may sound boring, but we are not going to rush out and spend fortunes on people who won't help us achieve anything better than where we are at the moment. Arsene has a lot of young, talented players at the club and I think he will probably give a chance to one or two of them." – Peter Hill-Wood.
Today's overview: Despite a distinct lack of action on the first day of the eagerly anticipated transfer window, there is no shortage of transfer tittle tattle on the start of day two.
But, before we get to the transfer rumours, the stand-out article of the day comes from the irrepressible Gabriele Marcotti who looks at how the weak pound will affect how club's go about their business in the next few weeks. "The chill economic wind is threatening English football's love affair with foreign talent as the sinking value of sterling makes new players from Europe increasingly expensive to bring to these shores. And in a reversal of fortune, the plunging pound, which has lost 18 per cent of its value against the euro in the past month, makes Barclays Premier League players more attractive transfer targets to managers in Spain, Italy and France."
The "exclusive" in the Daily Mail by Matt Lawton claims "Chelsea manager Luiz Felipe Scolari is ready to turn to CSKA Moscow's Yuri Zhirkov after last night agreeing to sell defender Wayne Bridge to Manchester City for £12million."
Also on City, Pete Jensen reveals in the Independent that "Valencia will sell Villa if City's offer is "exorbitant." And in The Times, Marcotti has another piece on the new rumour that Real Madrid want to sign Franck Ribery.
The lead article in The Sun is that Cristiano Ronaldo wants to stay at Old Trafford. Neil Custis: "Cristiano Ronaldo has treated Alex Ferguson to some New Year cheer — by resolving to stay at Manchester United.  The moody Portugal winger, 23, said: 'I want to stay here. I feel at home here. I feel very happy here.'" Perhaps of more interest than the story that bored the world of football throughout the summer, is that Sir Alex Ferguson "has offered Leeds a package worth up to £10million for teenage midfield star Fabian Delph." And in The Times it is revealed that the Red Devils have finally made a bid for the Serbian pair of Zoran Tosic and Adem Ljajic.
Harry Pearson (Guardian) also looks ahead to the new year with a view on "Sir Alex's Successor Syndrome [which] is a menace stalking the Premier League." Also in the same paper, Rob Smyth profiles "the forgotten story of… the original Fergie Fledglings."
Tim Rich in the Independent looks at the motivation behind Jermain Defoe's likely return to Spurs. "With Portsmouth's chief executive, Peter Storrie, accepting that since Defoe wants to go all that remains is to drive a hard bargain with his long-time friend Redknapp at Tottenham, this will be the third January that Defoe has changed clubs." Nick Szczepanik also writes: "Portsmouth sources say that the club are unimpressed with Defoe's approach since Redknapp left for Tottenham in October, and his recent performances suggest that his mind is elsewhere.." Also on Tottenham, Harry Redknapp reveals in The Sun how his son Jamie has become a trusted lieutenant.
Sachin Nakrani reveals in the Guardian the precarious position West Ham now find themselves in. "The owner of West Ham United, Bjorgolfur Gudmundsson, has just over two months to sell the club before his holding company, Hansa, faces the possibility of being declared insolvent, court papers in his native Iceland have revealed." If they are declared insolvent the Hammers will be hit by an automatic fine by the FA.
The Daily Mail also suggest that West Ham are desperate to offload Lucas Neill in any possible way. "West Ham have told Galatasaray they can have captain Lucas Neill for free if they pay the final six months of his deal. Neill, 31, is out of contract at the end of the season and earns £70,000 a week, but the offer is unlikely to be taken up."
Looking ahead to what 2009 might hold, Kevin McCarra predicts we could see Liverpool win the Premier League. "Sir Alex Ferguson has the best squad of all, but it is debilitating for them to keep defending their title. Liverpool, who have not been champions since 1990, may well develop an intensity that sweeps them to the Premier League."
Ahead of Sunday's FA Cup clash between Southampton and Manchester United, the BBC return to the 1976 Cup final between these two teams. Also on the FA Cup, Glenn Moore (Independent) features Curtis Weston, the Gillingham player who was the youngest player to ever play in an FA Cup final in 2004 and is gearing up for a clash with Aston Villa on Sunday. Stuart James (Guardian) profiles Terry Burton, the Forest Green Rovers keeper, who is preparing to face Derby County tomorrow and is considered to be "the Bruce Grobbelaar of non-league football."
Other articles of interest include a feature on the players to watch in the Championship, the top 10 FA Cup giant-killings and Henry Winter on AFC Wimbledon's reserve team manager Marcus Gayle.
---