Blatter wants Bale (Spurs) ban, Liverpool were committed to axing Dalglish, Juve up RVP chase & Allen key for the Kop
Comment & analysis round-up
Quote of the day: "As a footballer, you don't start out in your career hoping to win the Olympics. You want to win leagues, FA Cups and European Cups. I'm still disappointed I never got to a major championship with Wales but we weren't good enough to get to a European Championships or World Cup. But to get the chance to play in a tournament at such a late stage of my career is obviously one I'm excited about and looking forward to… An Olympic gold would be up there with my European medals." – Ryan Giggs.
Runner-up: "The FA Cup would not have made any difference had he won it, no, no. For us we were 17th over the second half of the season and Liverpool should not be in that position. I don't place the blame on Kenny and assistant Steve Clarke but I think it was obvious to every fan that something was wrong and something needed to be done." – John W Henry.
Cry of the Day: "Redknapp barely talked to me. I was playing really well when he hired Friedel. So I was really surprised and decided to ask him about that… In the 2010-11 season, I made only two mistakes but I didn't give them so much importance and I didn't think I was going to be sacked from the team because of that… I asked Redknapp to let me go, but he said no to three offers for me. QPR, CSKA Moscow and Atletico Mineiro wanted me." – Heurelho Gomes
Blatter v Bale
Ban Bale (Sun) Sepp Blatter wants to ban Gareth Bale from playing during the Olympics as punishment for his Team GB snub… If Bale was to be banned, he would miss the remainder of Tottenham's pre-season programme — but would be available for their Premier League opener at Newcastle on August 18.
Bale goal for Spurs sparks GB backlash and stay-away star could face ban (Mail) FIFA president Sepp Blatter said Bale could be banned from playing for Spurs for the duration of the Games if the FA lodge a complaint, although that appears unlikely, with officials reluctant to fuel the controversy ahead of Great Britain men's first game against Senegal at Old Trafford on Thursday and the opening ceremony on Friday.
FA unmoved by calls to ban Bale during London 2012 (Independent)
Team GB 
A wasted opportunity: Why our top clubs should be ashamed of themselves for ruining Olympic football for Team GB (John Cross, Mirror) We've got Team GB without the biggest star, the big clubs not wanting to release players and we wonder why Olympic football has become a talking point not because football is our national religion but because fans have now turned off? What a wasted opportunity.
What Team GB's beating by Brazil taught us ahead of Senegal opener (Martin Keown, Mail) The key problem was communication. Ryan Bertrand was out of position at right back but nobody was helping him. The two central defenders were split by a ball down the middle. Richards went to attack but it was on James Tomkins's side. There was no fancy football, it was just a long ball. There's a period of getting to know your team-mates and the defensive partners need far better communication. Youngsters are typically not as clear of their roles. That is where the senior players need to feed knowledge in and manager Stuart Pearce must make it clear how he wants to play.
Manchester United stop floating
Manchester United 'temporarily postpone New York flotation plan' (Guardian) Manchester United are thought to have postponed temporarily plans to launch their $300m (£193m) flotation in New York, after volatile US markets spooked the Premier League club into a rethink.
Liverpool Latest
I'd have sacked Kenny even if he won the FA Cup (Sun) John W Henry last night admitted not even winning the FA Cup would have saved Kenny Dalglish… Henry also admitted Dalglish knew he was only ever going to be a short-term solution, after he returned to replace Roy Hodgson 18 months earlier.
Dalglish was doomed: FA Cup win wouldn't have saved him says Henry (Mirror) The American principle-owner of Liverpool explained that it was the shocking form over the entire second half of the league season – and a failure to get under-performing players firing – that accounted for Dalglish.
Done Deal
Oscar winners (Sun) Chelsea have completed the £25million capture of Oscar ahead of his Olympic debut for Brazil tomorrow.
Six more years! Man City captain Kompany signs new deal at Premier League champions (Mail)
Van Persie Latest
Arsenal get tough on van Persie (Star) Arsenal are ready to make Robin van Persie stay at the club until the January transfer window… If Arsenal keep him for the first half of the season they know they could still command a decent fee in January when clubs could be desperate to land a top striker.
Juve been warned: Italians hint at pulling out of RvP chase and signing Dzeko (Mirror) Juventus, who have had a cheeky £8million opening gambit inevitably turned down, have now told the Gunners they will pay around £20m and are also offering van Persie £190,000-a-week AFTER tax.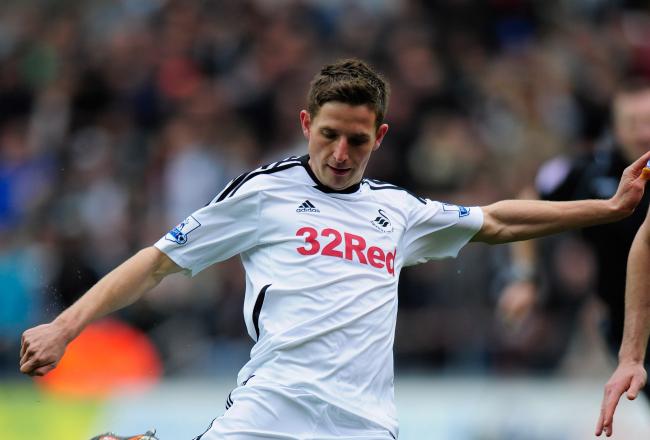 Transfer Lies
Allen's key for kop (Sun) Liverpool have made a bid of £12.5million for Swansea midfielder Joe Allen.
Rodgers 'broke promise' in £12.5m bid for Allen (Independent) Liverpool believe their manager, Brendan Rodgers, is perfectly entitled to return to his old club Swansea City for players who wish to leave, despite the club's accusation that he has broken a promise with a bid for Joe Allen.
Luka Modric's move to Real Madrid moving closer as advisers meet with Spaniards (Telegraph) Luka Modric's advisers will hold a crunch meeting with Real Madrid in Spain on Thursday at which it's hoped a deal will be put together to finally secure the midfielder's move away from Tottenham Hotspur.
Chelsea up Moses bid to £6.5m plus extras but still fall short of Wigan's demands (Mail) Wigan owner Dave Whelan has told Roman Abramovich to come up with £10m for Moses if he wants to take him to Chelsea.
We'll sell Witsel (But only for £31million) (Sun) Manchester United, Chelsea and Manchester City have been told they must stump up £31million to land Axel Witsel.
Spurs boss Villas-Boas ponders raid on former club Porto for young winger Atsu (Mail) Tottenham manager Andre Villas-Boas is weighing up a move for Porto left winger Christian Atsu. The 20-year-old impressed on loan at Rio Ave last season. Spurs also maintain an interest in Liverpool winger Raheem Sterling, 17, who is wanted on loan by QPR.
Blues target Cesar Az a host of options (Sun) Chelsea face competition for Cesar Azpilicueta, according to the Marseille full-back.
Sao Paulo vice-president says United's Moura move can be revived (Mail)
Celta Vigo enter race to sign £7.5m Arsenal reject Bendtner (Mail)
---
GAMBLING CAN BE ADDICTIVE, PLEASE PLAY RESPONSIBLY