Arsenal's £40,000,001 Luis Suarez bid, Spurs to fight for Bale & United have a week to sign Fellaini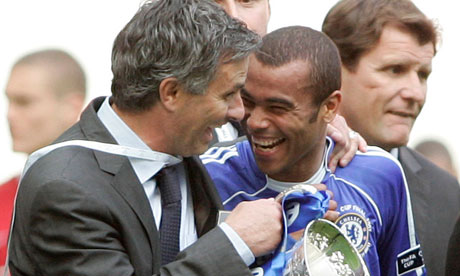 Paper round-up
Quote of the day: "I know the players City have bought and they are players without surprises. They are more than ready. If you see their ages, their maturity, they are in the perfect moment of their career to go to England. They have no need for adaptation, no need of work to learn the project. They are players at the top of their careers, experienced but still young, so I think they've bought very very well. So of course people should be expecting more of them, with their experience, than my young team. Young players are not at the best they will be. They need to learn, they need time to get to the top. When people ask what it will mean if we win the title, I say there are no 'ifs' – either we win or we don't. It would be different. It can be better because I always say that the best trophy you have is the most recent one. If we win this season, with this group, it will be the best for many reasons." – Jose Mourinho.
Runner-up: "I don't think the lads are too bothered who the players are that other teams are signing. It's totally irrelevant, we're just concentrating on ourselves and we know what to do. The new season [will be] interesting. Teams have got new managers, I'm sure if we're anywhere near what we were at the start of last season then we'll be fine." – Phil Jones.
Arsenal's 40m + 1 pound bid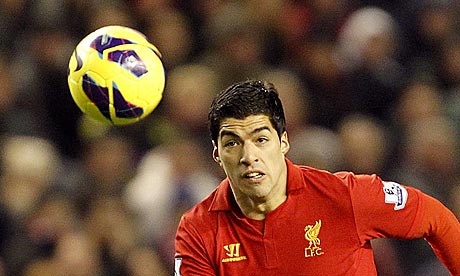 Arsenal bid £40m plus £1 for Luis Suárez to activate talks (Andy Hunter, Guardian) Arsenal have reinforced their determination to sign Luis Suárez with a club-record bid of £40m plus £1 for the Liverpool striker. The offer was rejected out of hand by Liverpool but Suárez could push for talks over a sensational move to the Emirates Stadium, if he so desires. Liverpool were angered by Arsenal's second bid for the 26-year-old when it arrived on Tuesday and remain adamant it will not trigger the release of their prized asset. The Arsenal chief executive, Ivan Gazidis, was informed by his Anfield counterpart, Ian Ayre, that Liverpool would not consider a sum of £40m for Suárez when he lodged an opening offer of £30m plus £5m in add-ons. But that has not deterred Arsenal from returning, a fortnight later, with an offer that activates a clause in Suárez's contract by one pound. Under the terms of a contract signed in August, Liverpool must inform last season's leading goalscorer of a club's interest once they receive a bid of more than £40m.
Luis Suarez transfer saga is a battle between Arsenal and Liverpool for not just goals but also global credibility (Mark Ogden, Daily Telegraph) There is more at stake than simply the footballing talents of Luis Suarez in the increasingly acrimonious tug-of-war between Liverpool and Arsenal over the Uruguayan. When the victor emerges, it will signify the global standing of that club and a bleak outlook for the loser. On the face of it, Arsene Wenger wants Liverpool's talisman to add goals, creativity and potency to his Arsenal team, which is why the London club has now lodged a third bid for the player of £40,000,001, having had earlier offers of £25m and £35m rejected. Liverpool, in contrast, are determined to retain the services of a player who, for all of the ugly controversies that have dogged his time at Anfield, is the outstanding figure in Brendan Rodgers' team. The outcome of the Suarez transfer saga will be crucial for both clubs, however.
Spurs to fight Gareth Bale
Tottenham ready for battle to keep Gareth Bale as Real Madrid interest resurfaces (Darren Lewis, Daily Mirror) Spurs have vowed to fight all attempts by Real Madrid to snatch Gareth Bale this summer as the spectre of the Spanish giants resurfaced. The north Londoners, themselves battling to sign £26million Valencia striker Roberto Soldado, were rocked by claims in Spain yesterday that Bale is on the brink of joining Real in a six-year deal. But Spurs chiefs angrily denied the claims and boss Andre Villas Boas, with the squad in Hong Kong for today's Asia Trophy, again insisted 24-year-old Bale is not for sale at any price . Villas Boas said: "He's a Tottenham player. He's one of the most fantastic players in the world at the moment and we are counting on him for the future." Spurs are joined in the Asia Trophy by Sunderland, Manchester City and South China. Bale, however, has a knock and misses today's game against Sunderland.
The battle for Bale: Real Madrid may want him but United may now hold the key to signing the Tottenham superstar (Ia Ladyman, Daily Mail) It is easy to sympathise with Villas-Boas. Tottenham will sell Bale before long. It makes sense. The timing, though, is everything and it is clear that they will do what they can this summer to prevent him leaving, before September 1 heralds the closing of the summer trading window. Interest from Real is genuine, as indeed it is from United. As it stands, an offer is most likely to come from Old Trafford. It is hard to see Real testing Tottenham's resistance while Cristiano Ronaldo remains at the Bernabeu and it is worth noting that Carlo Ancelotti also has another direct wide forward currently in his squad, Argentina international Angel di Maria.
Rooney would consider Arsenal move
Rooney WILL consider joining Arsenal… but only if dream £30m move to Chelsea falls through (Neil Ashton, Daily Mail) Wayne Rooney will consider moving to Arsenal if his dream to work with Jose Mourinho at Chelsea falls through. Manchester United are refusing to sell Rooney to a potential title rival, but the striker still wants to quit Old Trafford. Although Chelsea are first choice, the England forward would move to Arsenal if David Moyes and the United board resist Mourinho's next offer.
D-Day for Fellaini 
United D-day on Fellaini (Neil Custis, Sun) David Moyes has a week to decide whether to sign Marouane Fellaini. The Everton star has a buyout clause of £22million — but that only stands until July 31. Then Moyes' old club will be able to name their price and it will undoubtedly go up. Manchester United manager Moyes has been knocked back once by Everton this summer after making a £12m bid for left-back Leighton Baines. Now he is concentrating on getting midfield ace Cesc Fabregas from Barcelona. That is looking a forlorn hope with two bids being turned down — including a club-record £31m offer. United are now considering one more bid of £35m. Moyes is keen to strengthen with some big signings as the new season approaches and wants bodies in. This means he may now switch his main focus to triggering the release clause in Fellaini's contract.
Newcastle in the clear to sign Bent
Toon hot on Bent (Andrew Dillon, Sun) Newcastle are in the clear to sign Darren Bent after Fulham withdrew from the race over his wages. The Aston Villa striker is on a whopping £80,000 a week. And that was enough to put off Fulham's Martin Jol, leaving Toon boss Alan Pardew as the runaway favourite to land the ex-England star for £5million. Bent, 29, has already dropped hints he will end his spell at Villa Park 'very soon'. Jol has been a long-term admirer of Bent but a move for him has now been classified as 'too costly' even under the new ownership of car-parts tycoon Shahid Kahn. Bent cost Villa a club-record £24m when he joined them from Sunderland in January, 2011.
Why you need a VPN?
Cut chords:
Watch everything (Netflix, BBC iPlayer, Hulu) online using a VPN.
Unlock geoblocking:
A VPN gives you access to the best content from anywhere in the world.
Privacy & security:
A VPN keeps your information private, activity encrypted & data anonymous.
Just $6.67 a month + 3 months free!
Best football betting tips & free bet offers
Click here for more Premier League betting tips
---