Arsenal cave in to £22m Manchester United bid for RVP, Spurs bid for M'Vila & Liverpool move for Tello & Sahin
Comment & analysis round-up
Quote of the day: "We need to go further and win the Champions League to get the respect of other clubs. We need to win a couple of cups. It will be tough but I have a lot of confidence in the squad. We were missing the experience last time in the Champions League. Now we have some of that experience and the right mentality. The Champions League is not like other competitions, as you have those three games at home and three away. You have to make sure you win your home games and get a couple of points away." – Yaya Toure.
Runner-up: "He's a strong lad. He knows this will go on and on every time we play away from home. I don't think he was surprised and I don't think it will affect him in any way. All I need is for him to be JT and to play well. As long as he does that, everyone will be happy." – Petr Cech.
Fergie calls Wenger over RVP
Gunners give in on RVP (Charlie Wyett, Sun) Arsenal were last night set to cave in and strike a deal with Manchester United for Robin van Persie. They are ready to start serious talks with United boss Alex Ferguson hoping to seal a £22million move before the weekend's Premier League opener. United and Italian giants Juventus have yet to improve offers of £15m.
Ferguson makes RVP peace call to rival Wenger over United's move for ace (Sami Mokbel, Daily Mail) Sir Alex Ferguson has held private discussions with Arsene Wenger over Manchester United's attempts to complete a dramatic swoop for Robin van Persie. And Sportsmail understands Arsenal are expecting an improved offer following personal contact between the two managers which took place recently. Sources say that a deal to take the Arsenal captain, who got 30 goals to win the golden boot last season, to Old Trafford could be completed by the time the season kicks off this weekend. It is understood the Arsenal manager repeated his insistence to Ferguson the 29-year-old would not be allowed to leave for United for a penny under £30million – but the Gunners will listen to offers starting at £20million with add ons. Ferguson's personal intervention into the proposed deal to sign Van Persie underlines the club's determination to land the Holland international.
Your call, Arsene! Fergie goes directly to Wenger to try to get RvP (John Cross, Daily Mirror) Sir Alex Ferguson has made a personal plea to Arsene Wenger to sell him Robin van Persie. Manchester United boss Ferguson has become ­frustrated by the summer-long saga which has seen him try to buy the Dutchman, who wants to move to Old Trafford. But Fergie's personal ­intervention may now pay off as United are set to come back in the next 48 hours with a £20million-plus bid which may finally bring a breakthrough. Fergie has gone directly to French rival Wenger in an attempt to force the deal through before the new season kicks off on Saturday.
Danny strikes new United deal: Welbeck set to sign for five more years (Neil Ashton, Daily Mail) Danny Welbeck will sign a five-year contract worth £75,000 a week at Manchester United.
Are City set to gazump United for a striker?
It's City v United! Champions poised to hijack Henriquez's Old Trafford move (Alan Nixon, Daily Mirror) Manchester City are trying to snatch hot-prospect Chilean striker Angelo Henriquez away from Manchester United. City boss Roberto Mancini sent top spy Gary Worthington to watch the 18-year-old sensation play two games for his country's Under-20 side in a tournament in Holland at the weekend. And now the champions want to hijack the £4million deal set up between neighbours United and Universidad de Chile for their starlet, who has already scored a dozen first team goals for them.
Manchester City manager Roberton Mancini prepared to sell Nigel de Jong after Jack Rodwell arrival (Mark Ogden, Daily Telegraph)  
Will Tottenham sign a striker?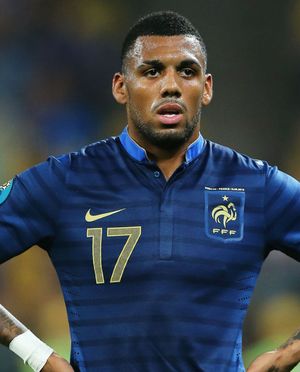 Spurs keen to move for duo Capoue and M'Vila as Bentley nears exit (Daily Mail) Tottenham have scouted Toulouse midfielder Etienne Capoue and firmed up interest in Rennes midfielder Yann M'Vila with a £12million offer. Manager Andre Villas-Boas is keen to tie up midfield targets with Luka Modric's situation yet to be resolved and Scott Parker out for two months with an Achilles injury.
Tottenham manager Andre Villas-Boas steps up interest in Yann M'Vila with reported £12m bid (Matt Scott, Daily Telegraph) Laurent Blanc had intended to build his France team at the European Championship around M'Vila, but that plan was ruined when the midfielder was injured by a heavy challenge during France's final warm-up match against Serbia. Rennes had hoped to generate up to £24million for M'Vila but have reduced that aspiration to closer to £16million as interest in him has dropped away.
Play me or sell me: Defoe dreads another "heartbreaking" year as a sub (Darren Lewis, Daily Mirror) Jermain Defoe fears he could be forced to quit Tottenham if he is facing another season on the bench. Spurs remain keen on Internacional marksman Leandro Damiao, whose six goals in just four starts helped Brazil to a silver medal in the Olympics. They are also still trying to strike a permanent deal for Manchester City frontman Emmanuel Adebayor.
We'll score Llor (Antony Kastrinakis, Sun) Fernando Llorente has put Spurs on red alert after refusing to sign a new deal at Athletic Bilbao.
Liverpool move for Tello and Sahin 
Cris chase (Phil Thomas, Sun) Brendan Rodgers  wants to make Barcelona wide boy Cristian Tello the third new face of his Anfield reign. Liverpool boss Rodgers has splashed out £25million to take striker Fabio Borini and midfielder Joe Allen to Merseyside. Now aims to make it a hat-trick with Tello.
Is Daniel Agger heading to Manchester City?
It's Agger-ny: Liverpool star fears they will flog him to Manchester City (David Anderson, Daily Mirror) Daniel Agger claims Liverpool may be trying to sell him to Manchester City. City boss Roberto Mancini is closing in on Agger as he tries to bolster his defence. The Denmark centre-half claims he cannot imagine playing for another club in England and says he wants to stay at Anfield. But he is concerned by the fevered speculation over his future and suspects the club may be attempting to cash on him by selling him to City.
Everton move in for Niang
Everton hope to secure M'Baye Niang's signature in £6m deal (Andy Hunter, Guardian) Everton have joined the host of clubs wanting to sign M'Baye Niang and the Caen striker will visit the club this week as he considers a move to the Premier League. Niang, a 17-year-old who has made two appearances for France Under-21s, has been subject of a failed £5m bid from Arsenal and has also been linked with Manchester City, Tottenham Hotspur and Milan. The teenager trained with Arsenal for a week this summer but, with the Gunners' initial offer rejected by Caen, Spurs and now Everton hope to capitalise with a £6m deal.
Newcastle close in on Vurnon Anita
Newcastle hope to seal signing of £6.7m Anita (Martin Hardy, Independent) Newcastle remain optimistic they will sign the Ajax midfielder Vurnon Anita, but the player has still to finalise his £6.7m move to St James' Park. A fee has been agreed for the 23-year-old and further negotiations over personal terms are expected to take place this week.
England v Italy
England's future in safe hands with bright, articulate Butland (Sam Wallace, Independent) At a time when England's leading footballers are being asked to live up to the standards set by the athletes, cyclists, rowers and boxers of Team GB, who have captured the nation's imagination, the case of Jack Butland, just 19 years old, is an instructive story. The Birmingham City goalkeeper could become the youngest ever England goalkeeper against Italy tomorrow, a record that has stood for 124 years since one Billy Moon made his debut against Wales in 1888, 64 days older than Butland is now. Butland has never played above League One, where he was on loan at Cheltenham Town last season, and only made his Birmingham first-team debut in a friendly on Saturday.
Jack Butland staying grounded despite incredible rise to England squad (Dom Fifield, Guardian)
Olympics v Football
Can football be tackled? (Ian Herbert, Independent) Well, when the backlash starts – as it certainly now will – against football, with all its bling, bust-ups and bloated self-importance, don't let's lose sight of what happened three months ago. There are some tired old disputes to re-engage with now that the Olympics have gone – Roberto Mancini still wants more players, Robin van Persie still wants another club, John Terry still wants to be in the clear – but nobody was complaining when Sergio Aguero was running around the Etihad Stadium on 13 May whirling his shirt around his head like a demon, after that finale. It is an incredibly fine sport.
Football can take lessons from Olympic humility but not everything in the game is bad (Henry Winter, Daily Telegraph) The Olympics have ended but the legacy spreads into the national game, seeping under the doors of dressing rooms if not yet into the fabric of football. The likes of Butland and Tom Cleverley have returned to their clubs and now England, talking about their time in the five-ringed circus, and the uplifting effect it had on them. Good. Football can learn from the Olympics, from the humility of most of the participants yet some spectacularly naive comments tumble forth from those who have been camping too long in the enchanted garden of the Olympic Village. It seems one final gold medal is being contested and that is kicking football.
Best football betting tips & free bet offers
Click here for more Premier League betting tips
---