Zlatan Ibrahimovic plays tennis with Novak Djokovic at the Paris Masters [video]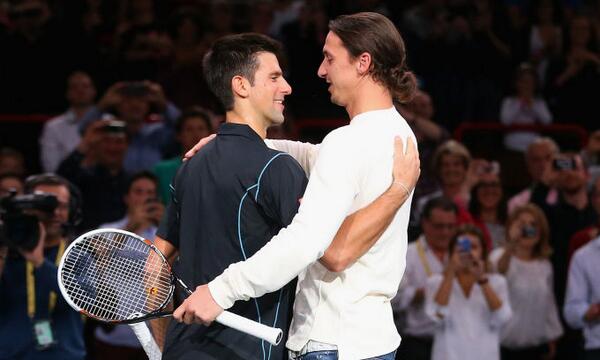 Fresh from beating Roger Federer in the semi-final of the Paris Masters on Saturday, Novak Djokovic got to share a rally with everyone's favourite Swedish striker Zlatan Ibrahimovic.
For Djokovic, a well-known fan of AC Milan, this must have been a real thrill in front of a Paris crowd that simply adores the forward tearing it up for their local side.
Zlatan looks ok with a tennis racket, perhaps the biggest surprise is how he skews a simply football pass back to Djokovic with the tennis ball.
---