Zlatan Ibrahimovic after losing to Portugal – "A World Cup without me is not worth watching"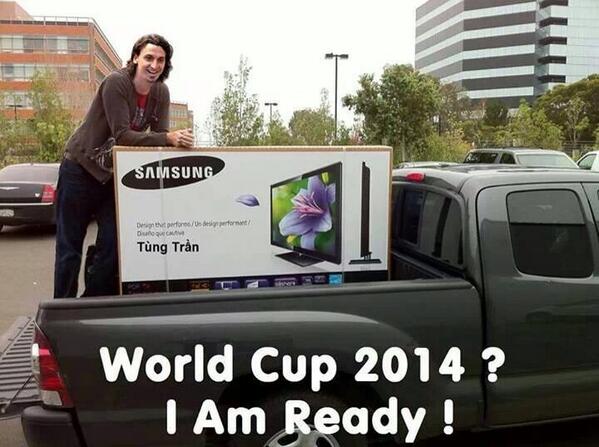 He called himself God in the run-up to the match, so it was little surprise to see Zlatan Ibrahimovic still talking up his talents after his 2014 World Cup dream was snuffed out.
The world will be deprived of watching Zlatan take the field at Brazil 2014 after the Scandinavians were beaten Cristiano Ronaldo and company on Tuesday night, yet Zlatan's self-belief remained unchecked after the defeat.
The PSG forward had almost written his name into football folklore as Ibra scored twice after Ronaldo had put Portugal ahead, however thoughts of a sensational Swedish comeback were single-handedly dashed by Portugal's number 7.
After the game Zlatan, who is 32, turned to his official app to express his thoughts on the game and to discuss the future of his international career, and Ibrahimovic provided his fans with typically self-aggrandising answers.
In short, Zlatan has failed to categorically write off playing at Russia 2018, while he advises people not to tune into next summer's World Cup finals.
Read Zlatan Ibrahimovic's post match thoughts below.
@conorjdonnelly @neilsherwin pic.twitter.com/LNBFCnofVp

— Johanna Garå (@johannagara) November 19, 2013
---