You need sunglasses to look at this! Arsenal's Frimpong goes overboard on his Xmas lights [Picture]
Arsenal's sometimes-play-football midfielder Emmanuel Frimpong has decorated his house with the most bombastic display Christmas lights.
Lighting up his house like he wanted to be spotted from space, the Arsenal midfielder wrote out his nickname "DENCH" in bright lights outside his home, while barely an inch of his property went untouched by his OTT Xmas decorations.
The Arsenal midfielder tagged up picture uploaded onto Instagram with the strapline: Christmas lights up feeling Xmas is coming soon @lethalbizzle #happy #christma
See how Arsenal's Frimpong went way overboard on his Christmas lights below.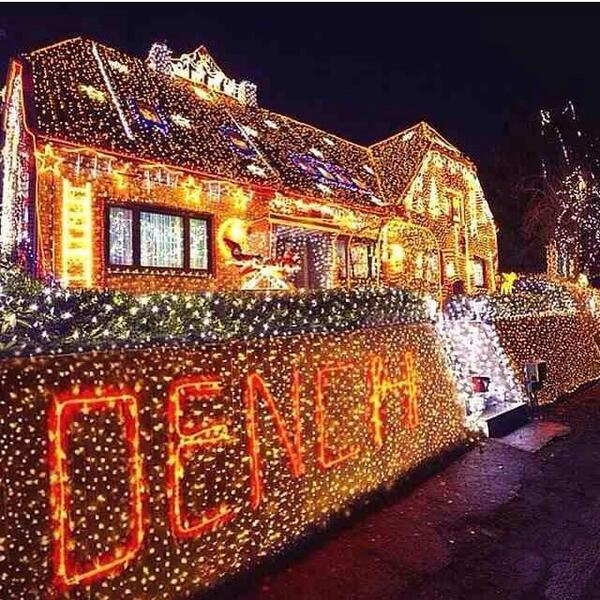 ---
GAMBLING CAN BE ADDICTIVE, PLEASE PLAY RESPONSIBLY