Yohan Kebab: The best jokes & Tweets on Joe Kinnear's TalkSport gaffe
It is Tuesday afternoon and "Yohan Kebab" is still trending on Twitter in the UK.
It may be silly season, with less football news than during the season, but kudos to TalkSport for one of the finest football interviews… EVER!
Undoubtedly, besides all the other factual inaccuracies spouted by Newcastle's new Director of Football, the highlight was when Kinnear mispronounced a host of players' names.
Considering Yohan Cabaye has been heavily linked with moneybags Monaco in Ligue 1, this could go on to be an almighty gaffe from Kinnear with far reaching consequences.
Naturally, the Internet has responded with jokes and memes questioning whether Joe Kinnear is all right in the head.
First off is the official TalkSport video of the Kinnear interview followed by the best jokes and Tweets.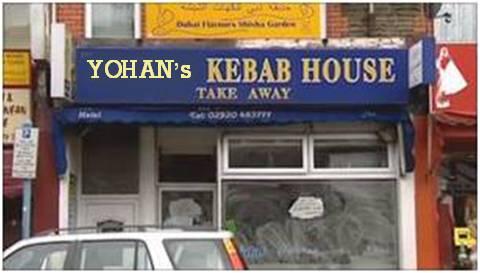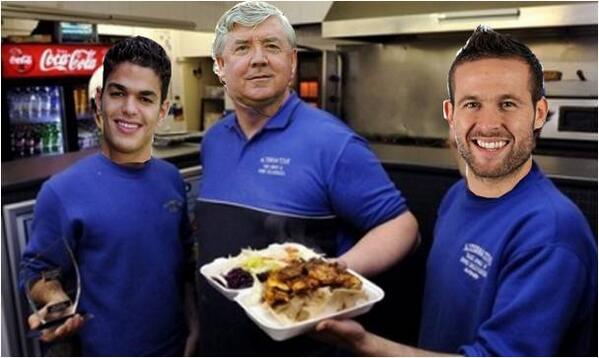 If you think Cabaye will be annoyed about being called Yohan Kebab, just imagine how his wife Donna feels!

— Paddy Power (@paddypower) June 18, 2013
Everyone laughing at Kinnear for "Yohan Kebab" should cut him some slack. He's been away a while and will need a pitta time to settle in.

— Simon Head (@simonhead) June 18, 2013
Cabaye is high up on Monaco wish list. Arrival of a sporting director who calls him Yohan Kebab unlikely to convince him to stay at #NUFC

— Matt Spiro (@mattspiro) June 18, 2013
Can't blame Kinnear for calling Cabaye Yohan Kebab. He is a tasty dish after all.

— cathaz (@cathgibbins) June 17, 2013
Actually, I think Yohan Kebab may even trump Charles Insomnia. I, for one, shall never call him anything else again.

— Michael Graham (@Capt_Fishpaste) June 17, 2013
FED UP Yohan Kebab has told Joe Kinnear: Eat me.

— Steve Brenner (@SunSteveBrenner) June 17, 2013
#NUFC can confirm that Joe Kinnear has been appointed as the Club's new Director of Football on three-year deal

— Newcastle United FC (@NUFCOfficial) June 18, 2013
---