Yaya Sanogo won over Arsenal fans with a hard-working & raw starting debut v Liverpool [Individual highlights]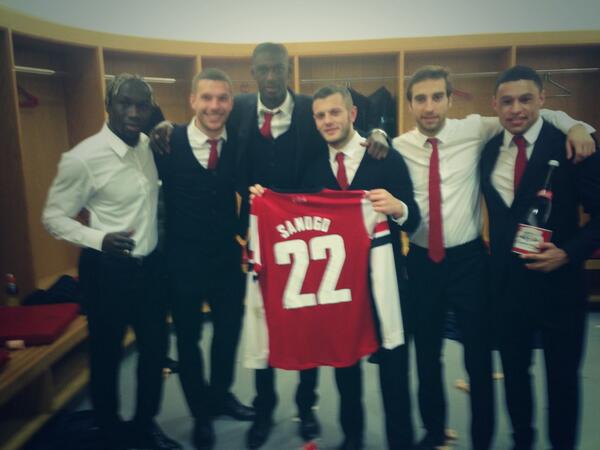 For the first time since he signed for Arsenal in 2013, Gunners fans can probably pick Yaya Sanogo out of  a crowd.
Arsene Wenger took a huge gamble which paid off on Sunday in the FA Cup as he selection the 21-year-old striker, who had previously only played 10 minutes against Fulham, to lead his line against Liverpool.
Wenger's decision to rest Olivier Giroud ahead of the Bayern Munich match seemed risky – Giroud's confession to infidelity just before kick-off also probably meant to striker wasn't in the right frame of mind for the match – however the selection of Sanogo took many by surprise. Nevertheless the gamble paid off.
The young Frenchman played a big part in the opening goal with a neat piece of chest control in the build-up, while throughout the match the forward ran tirelessly for his teammates and the cause.
Yes, Sanogo did have a couple of air-shots. And yes, Sanogo did fade as the game went on. But the Emirates crowd gave the attacker a standing ovation in reward for his hard-working shift when Giroud replaced him late on.
See Yaya Sanogo's individual highlights for Arsenal v Liverpool below, together with eye-witness footage of how the Gunners crowd reacted when he was finally subbed.
---