WTF! Spurs interim manager Tim Sherwood openly admits he's an Arsenal fan, Dad goes to Emirates every week [Vine]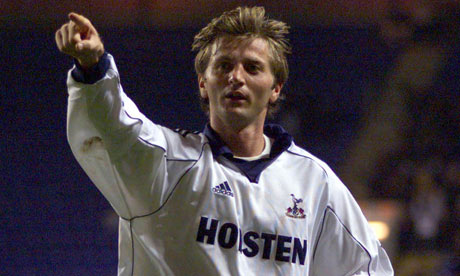 This is one of those seemingly innocuous statements that can come back to haunt you.
Unaware that he was on the cusp of being promoted to interim manager at Tottenham Hotspur with AVB on the verge of being sacked, Tim Sherwood appeared on morning TV program Sport & Leisure to discuss a bit of footy.
For some reason, the ex-Spurs player who's always remained involved at Tottenham since retirement, went out of his way to proclaim he's a lifelong Arsenal fan, and that his Dad still goes to the Emirates every week.
For anyone who needs reminding, Arsenal and Spurs are sworn North London rivals, and this ain't gonna go down well in the white half of north London.
They'll be lapping it up in the red half though.
Watch the Vine video below.
[gthumb id="388175″ size="large" autoplay="1″]
---
GAMBLING CAN BE ADDICTIVE, PLEASE PLAY RESPONSIBLY