WTF Picture! Chelsea fan hugs Zippy from Rainbow during Steaua tie!!!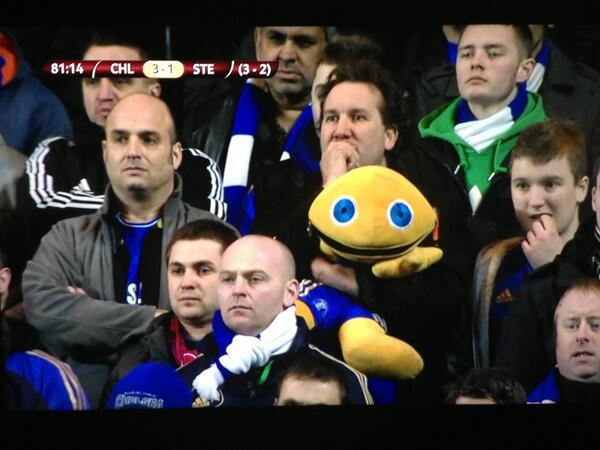 Spotted by many who were watching Chelsea beat Steaua Bucharest 3-1 in the Europa League on Thursday night was the Blues fan clutching a toy version of Zippy from Rainbow.
Quite how a grown man can take such a toy to a football match is beyond us and it also appears that Zippy is dressed up in a Chelsea kit.
Fernando Torres had competition for most ridiculous adult at Stamford Bridge this evening!
Crazy town!
Click here for more Premier League betting tips
---