WTF!? Ezequiel Lavezzi sprays Argentina coach Sabella with water while being instructed v Nigeria [Pic & Vine]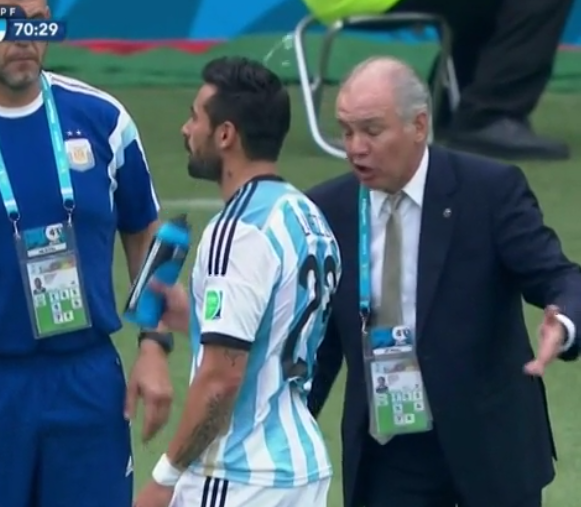 There's a growing school of thought in Argentinian circles that Albiceleste boss Alejandro Sabella is little more than a puppet for Lionel Messi, with little gravitas or authority.
Whether it's true or not, the fact is the Argentina manager reverted the formation for the 2nd game at the behest of Messi, so it's worth bearing that in mind with this post.
Because during Argentina's win over Nigeria today, Ezequiel Lavezzi barely feigned interest as his boss was barking tactical instructions at him, and then, bored with the spiel, sprayed him in the face with his water bottle.
Incredibly, Sabella carried on as if nothing had happened. Who knows, maybe he was grateful for the splash to cool off in the heat.
---