WTF! A Brazilian voodoo priest curses Germany ahead of the World Cup semifinal
Germany have been cursed ahead of their World Cup semifinal with Brazil.
Several news sources, including Yahoo and Bild, are telling the tale of a Brazilian voodoo priest who is harnessing his apparent powers to help the Selecao in their moment of need.
With Neymar out though injury, and with Thiago Silva currently also out of the match with a suspension that the Brazilian FA are trying to appeal, Brazil need all the extra help they can get before the Mannschaft match.
In that regard Helio Sillman, who is a supposed expert in black magic, has cursed Germany.
Sillman told reporters, "I'll take their top player and bind his legs so he can't run on the pitch".
Unfortunately the voodoo priest failed to specific which player his curse was being placed on, so the likes of Thomas Muller and Manuel Neuer should move carefully in the next few days if they are to avoid getting hurt.
BETTING SPECIAL: Ladbrokes exclusive £100 FREE bet offer for Brazil v Germany [Tips & Odds].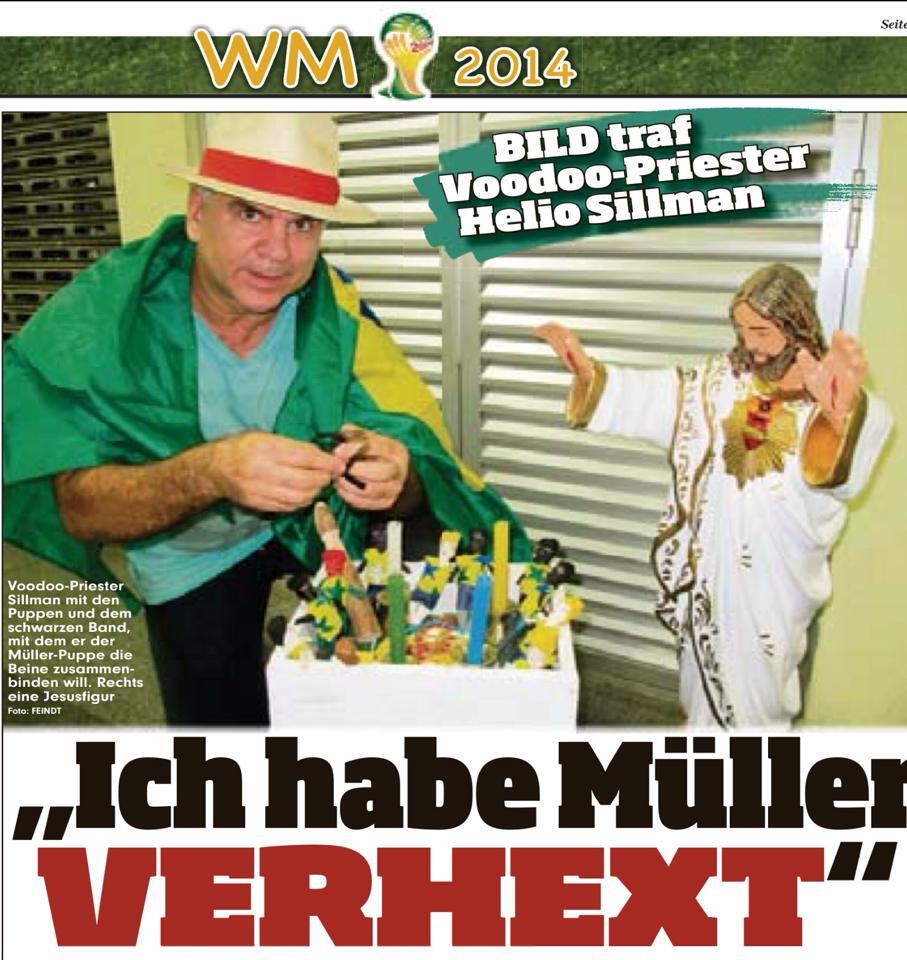 Why you need a VPN?
Cut chords:
Watch everything (Netflix, BBC iPlayer, Hulu) online using a VPN.
Unlock geoblocking:
A VPN gives you access to the best content from anywhere in the world.
Privacy & security:
A VPN keeps your information private, activity encrypted & data anonymous.
Just $6.67 a month + 3 months free!
Best football betting tips & free bet offers
Click here for more Premier League betting tips
---