Worlds Apart: Tottenham chairman Daniel Levy takes a interesting photo with fans
Tottenham bagged a 2-0 win against the Chicago Fire on Saturday night in America, with Harry Kane and Aaron Lennon finding the target for Spurs at the beginning and end of the match.
During the pre-season friendly Tottenham fan @CincinnatiSpurs and his mates managed to get a rare photo with the club's chairman Daniel Levy.
Rather than being a normal snap in which everyone was grouped together, there was something hugely poetic about this photo as Levy was stood a level above the fans in the directors box.
The image appeared to illustrate the divide between football fans and those who actually run football in reality.
See Daniel Levy with Tottenham fans below.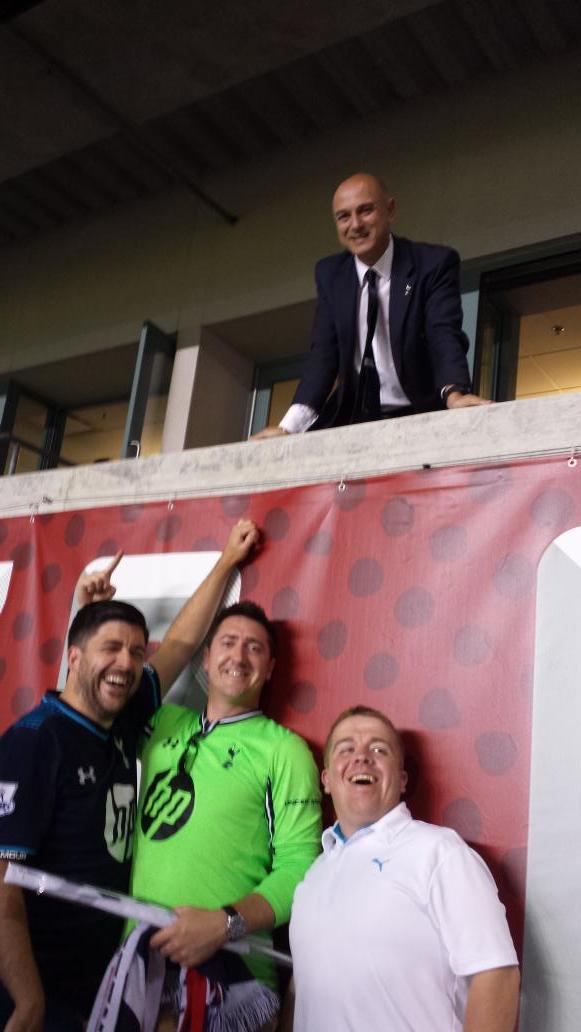 ---