Why Jorge Mendes needs Jose Mourinho to get the Man United job [Times]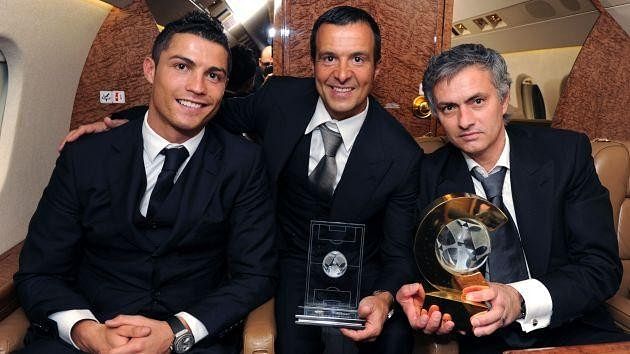 The always excellent Gabriele Marcotti has today penned a brilliant op-ed in the Times looking at the Jose Mourinho to Man United story from another angle.
Instead of looking story from the angle of the club or manager, Marcotti discusses why the deal is important for the world's leading agent, Jorge Mendes.
The big development over the weekend surrounded claims that the Special One wrote a six page letter to the Red Devils explaining why he's the right man for the job.
The report, first circulated by ESPN, was immediately refuted by Mendes on his website.
The super-agent came out with a strong rebuttal against the story, calling suggestions Mourinho connected Man United "ridiculous and absolutely nonsense."
For Marcotti, the tone of Mendes' statement was no accident. While he's still the leading broker in world football, the pundit believes the powers of Mendes are on the wane:
After years of vertical ascent, 2015-16 is proving to be a difficult season for his Gestifute empire and highest-profile clients.
The evidence comes in many forms, and specifically related to managers on Mendes' books.
Apart from Mourinho, Julen Lopetegui has been axed from Porto, while Nuno has been sacked from Valencia.
Then Monaco – a club with strong Mendes ties – are floundering, while David De Gea's move from United to Real Madrid imploded.
Finally Mendes' ace in the pack, Cristiano Ronaldo, is also proving a sticky subject:
Ronaldo is 31 next week and his future at the Bernabeu is by no means secure, so it could well be another summer headache for Mendes.
Marcotti ended on the following note:
None of this means, of course, that he is no longer the world's most powerful agent. .. But it does suggest that, in a business dominated by personal relationships and the ability to deliver, he may simply have overreached.
Were Mourinho to arrive in Manchester, however, this downward trend could be reversed.
Best football betting tips & free bet offers
Click here for more Premier League betting tips
---