Where's the consistency? Nani got sent off for Man United, Martinez was only booked for Bayern
Manchester United fans were up in arms towards the tail-end of Bayern Munich 0 – Arsenal 2.
With less than ten minutes left in the contest, Bayern Munich midfielder Javi Martinez collected a caution for a terrible tackle on Arsenal's Tomas Rosicky.
Martinez, looking to challenge the Arsenal midfielder for a bouncing ball, connected his right boot into the Czech's midriff in a poor challenge.
The Martinez foul instantly provoked discussion back to last week's Champions League matches, when Manchester United were knocked out by Real Madrid only after Luis Nani had been served with an instant dismissal for a high tackle on Alvaro Arbeloa.
According to many observers, whilst in Nani's case the Man United forward seemed to have no intention of causing harm when he was dismissed, Martinez's foul was far more reckless and thus more deserving of a red card.
Where's the consistency?
Picture footage of the two Champions League incidents can be seen below.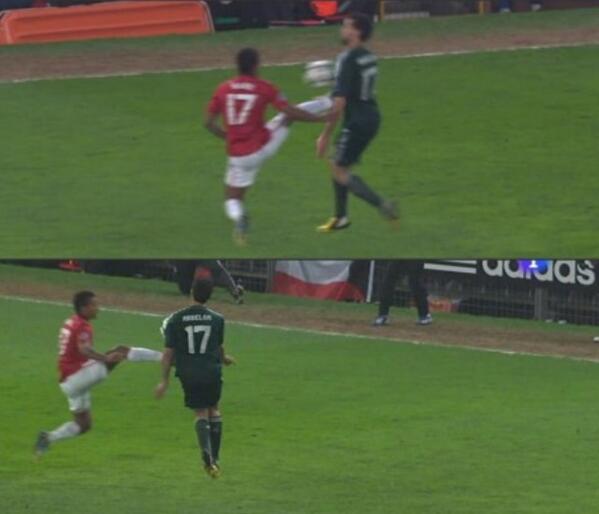 Click here for more Premier League betting tips
---