What a display! The full Neymar Show v Botafogo SP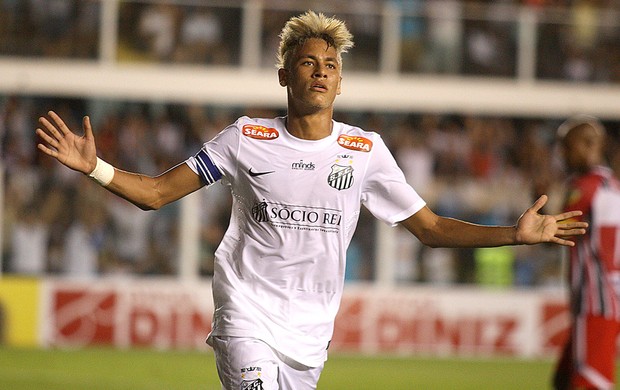 The local pre-season tournaments in Brazil afford the big clubs a way to ease their way into the new season and can also cause mismatches both in terms of teams and individuals.
It is very likely that Neymar has outgrown the Campeonato Brasileiro, with a move to Europe now arguably a necessity for his career, but the Santos forward is definitely way too good for some of the opposition he faces in the Paulista.
Of course this causes many to argue that Neymar may not be able to cut it in Europe and how will he do on a cold windy winter night in Bilbao or Stoke.
But that may well be missing the point. At just 20-years-old Neymar is producing a show every time he walks on a football pitch.
He may not end up scoring as many goals in La Liga as Lionel Messi, or Cristiano Ronaldo, but he is bringing something else to world football – best described as fantasy.
Yes, the Botafogo SP defenders Neymar made to look foolish on Wednesday night, are not as good as the ones he will face in Europe, but he is trying things that are just sensational to watch.
A moment in the second half, saw Neymar produce a bounced Chapeu (over an opponent's head) before nutmegging another defender on the touchline and then try a rainbow flick.
And it wasn't just this clip, which has already gone viral, which stood out, the whole display was fused with flicks and spectacular attacking football which can be seen on the video below.
Who else in world football has such a repertoire of party tricks? Enjoy the video below, it is special.
---
GAMBLING CAN BE ADDICTIVE, PLEASE PLAY RESPONSIBLY