West Ham fans at Man City turn on Sam Allardyce following successive humiliations [Tweets]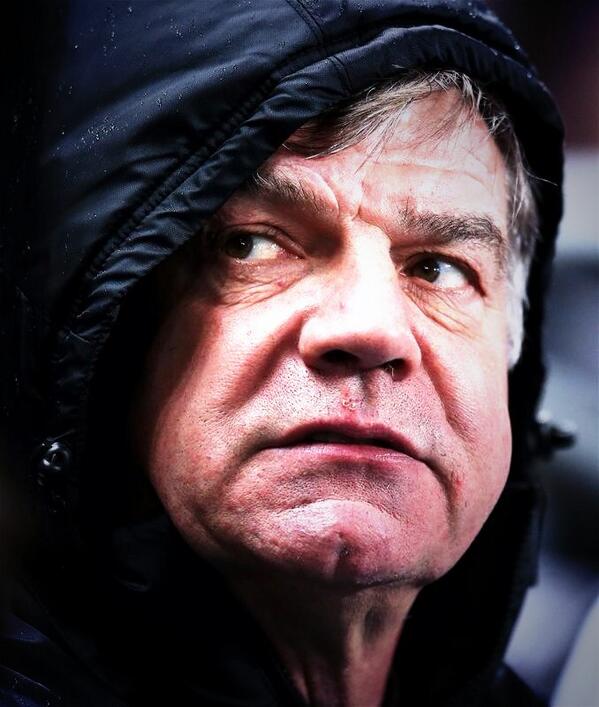 West Ham's second hammering within a matter of days could signal the end of Sam Allardyce's time in charge at West Ham.
The Hammers were knocked out of the FA Cup by Nottingham Forest, losing 5-0 to the Championship side.
On Wednesday night their League Cup dreams came to an abrupt end, losing 6-0 against Manchester City in the first leg of the semi-final.
Sam Allardyce was the target of the West Ham fans chants towards the end of the second humiliating defeat.
Could we have witnessed the end of Sam Allardyce's career at the highest level?
A nice chorus of "f*ck off Sam Allardyce" ringing out load and clear across the homes of Britain. #whufc #kumb

— Graeme Howlett (@kumbdotcom) January 8, 2014
"F*** off Sam Allardyce," sing the away fans. They've been incredibly supportive and defiant all night – turning on the manager now.

— James Olley (@JamesOlley) January 8, 2014
Well… At least we're getting beat 5-0 by a premiership team.

— Chris Scull (@cjscull) January 8, 2014
Sam Allardyce there, looking like an overfed seven year old on a wet school trip to the farm. pic.twitter.com/QtF4zYpR7L

— Christian Cerisola (@ChristianCeriso) January 8, 2014
Managers may get abuse by fickle home fans but once you've lost your die hard travelling support its over. Nice One. #Allardyce #whufc #mcfc

— Worthington (@Worthington_PNE) January 8, 2014
If McLaren was the Wally with the brolly does that make #allardyce the pudd in the hood? #whulive #whufc #football #WestHam

— Jeremy Inson (@JeremyInson) January 8, 2014
---