Wesley Sneijder arrives in Turkey, predictably mobbed by Galatasaray fans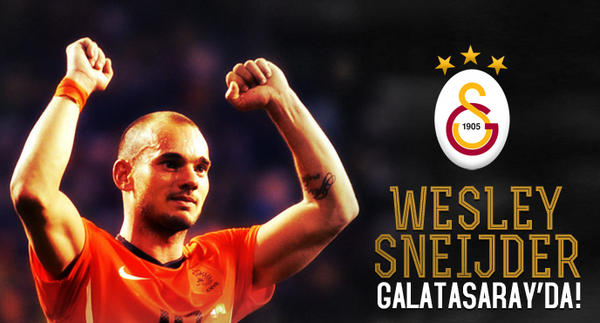 When you think back to how Darius Vassell was welcomed to Ankaragucu in 2009, it should come as no surprise that Galatasaray fans went a little mad over Wesley Sneijder on Monday afternoon.
As we have mentioned, Galatasaray signing Wesley Sneijder at the age of 28 for a fee of 7.5 million euros is simply scandalous and who can blame their fans for all the excitement.
Amusingly, on arrival, Sneijder popped his out the sun roof of the car he was travelling in and was immediately mobbed in the clip that sums up his first day in Istanbul.
Videos below of Wesley Sneijder's arrival at Galatasaray.
---