Wayne Rooney set to be given central Number 10 role for England v Uruguay [Backpages]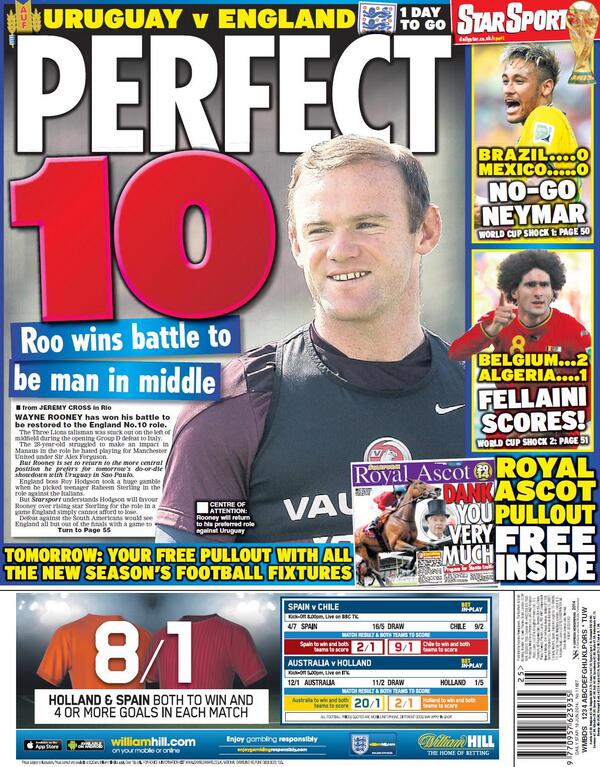 Hurrah! Hodgson has given in to the vox-populi.
There's been a growing clamour for Roy Hodgson to restore Wayne Rooney to his favored central role after shoving him out to the left wing against Italy last Saturday, leaving him to do the defensive dog work while Welbeck and Sturridge chilled up front.
According to tomorrow's backpages, Hodgson has given in and is ready to give the people what they want, by playing Rooney in the number 10 position against Uruguay.
Rooney was played as a number 10 at training today (and looked  a lot happier for it), while Raheem Sterling was swapped out to the wing.
But wait – wasn't Sterling brilliant there against Italy? True, but he is a more natural wide player, and this will surely give greater balance to the team.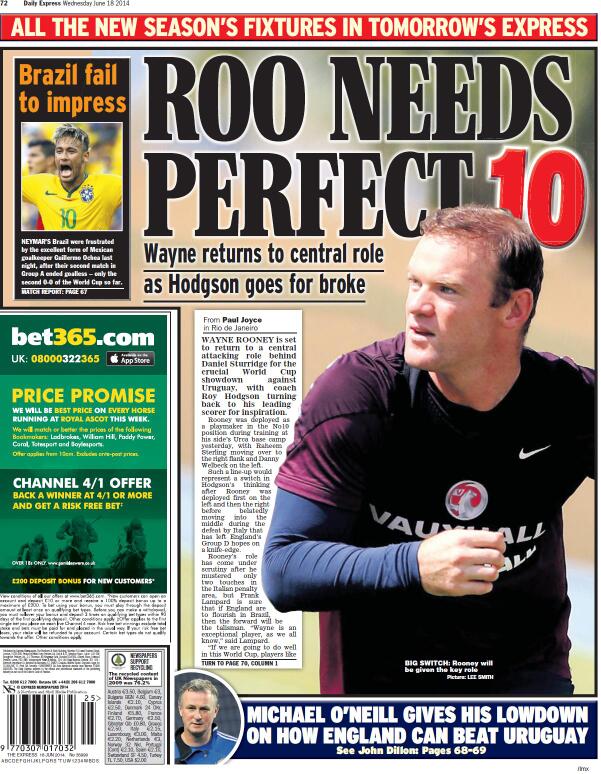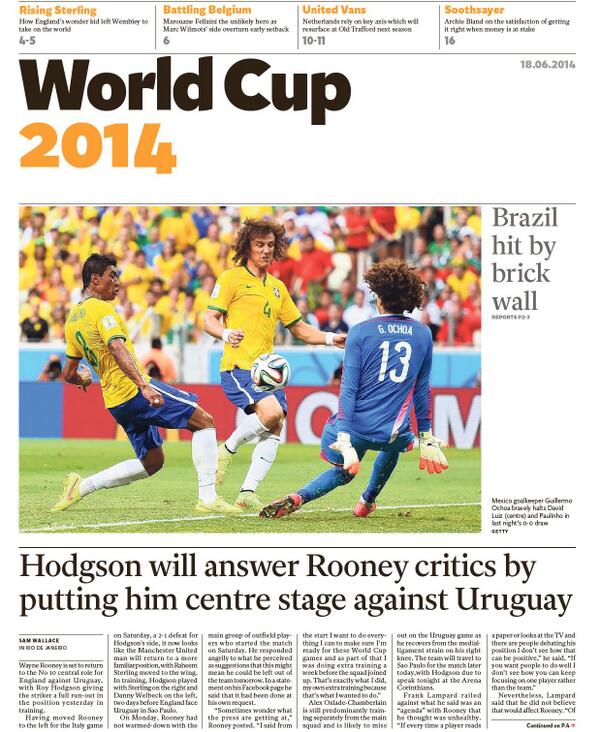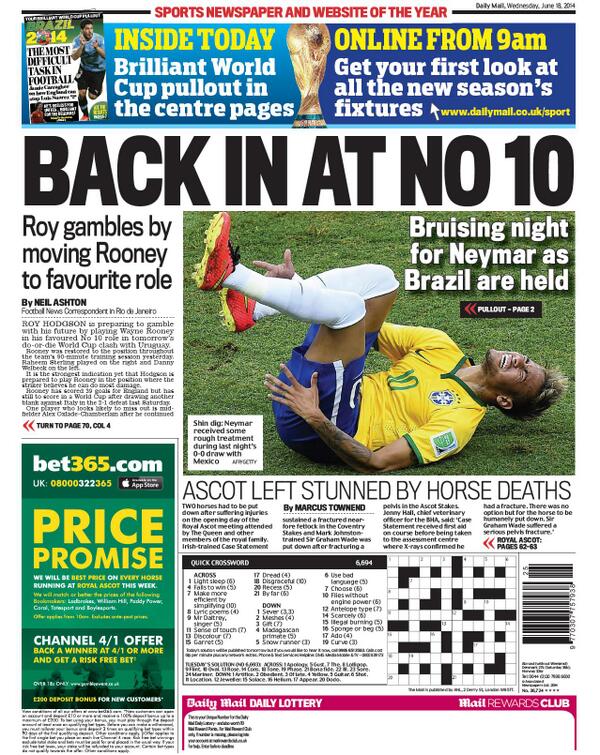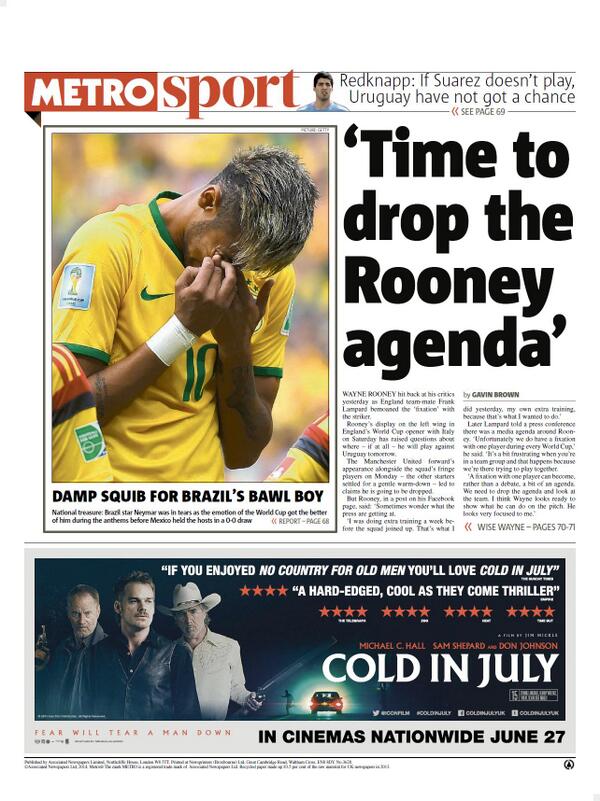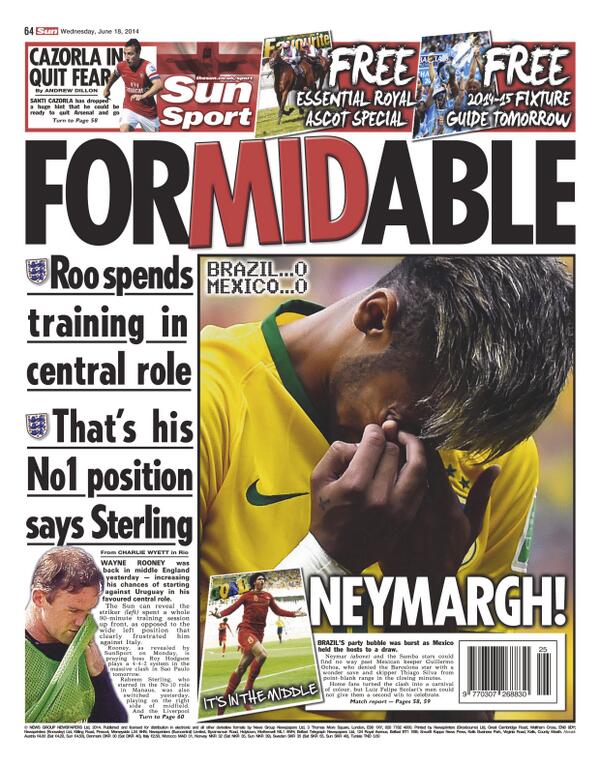 Click here for more Premier League betting tips
---