Wayne Rooney dominates Monday's back pages, Man United striker wants to play centrally for England
The whole of England is fretting about Wayne Rooney, if Monday's back pages are anything to go by.
England's defeat to Italy has shifted focus to Rooney, who started on the left and also appeared on the right and behind Daniel Sturridge during the 2-1 loss.
The fact Rooney has not played well in an international tournament since 2004 means the focus was always going to be on the Manchester United hitman.
In fairness to Rooney, he was played out of position and still provided an assist.
Although his critics will point to a big missed chance in the second half and arguably the worst corner the World Cup has ever seen.
All the back pages on Monday go with a Wayne Rooney angle – it would surely be no surprise were Wazza to start up front with Sturridge against Uruguay on Thursday.
Would you play Wayne Rooney against Uruguay on Thursday, and where on the pitch would you start the Manchester United forward? Let us know in the comments below.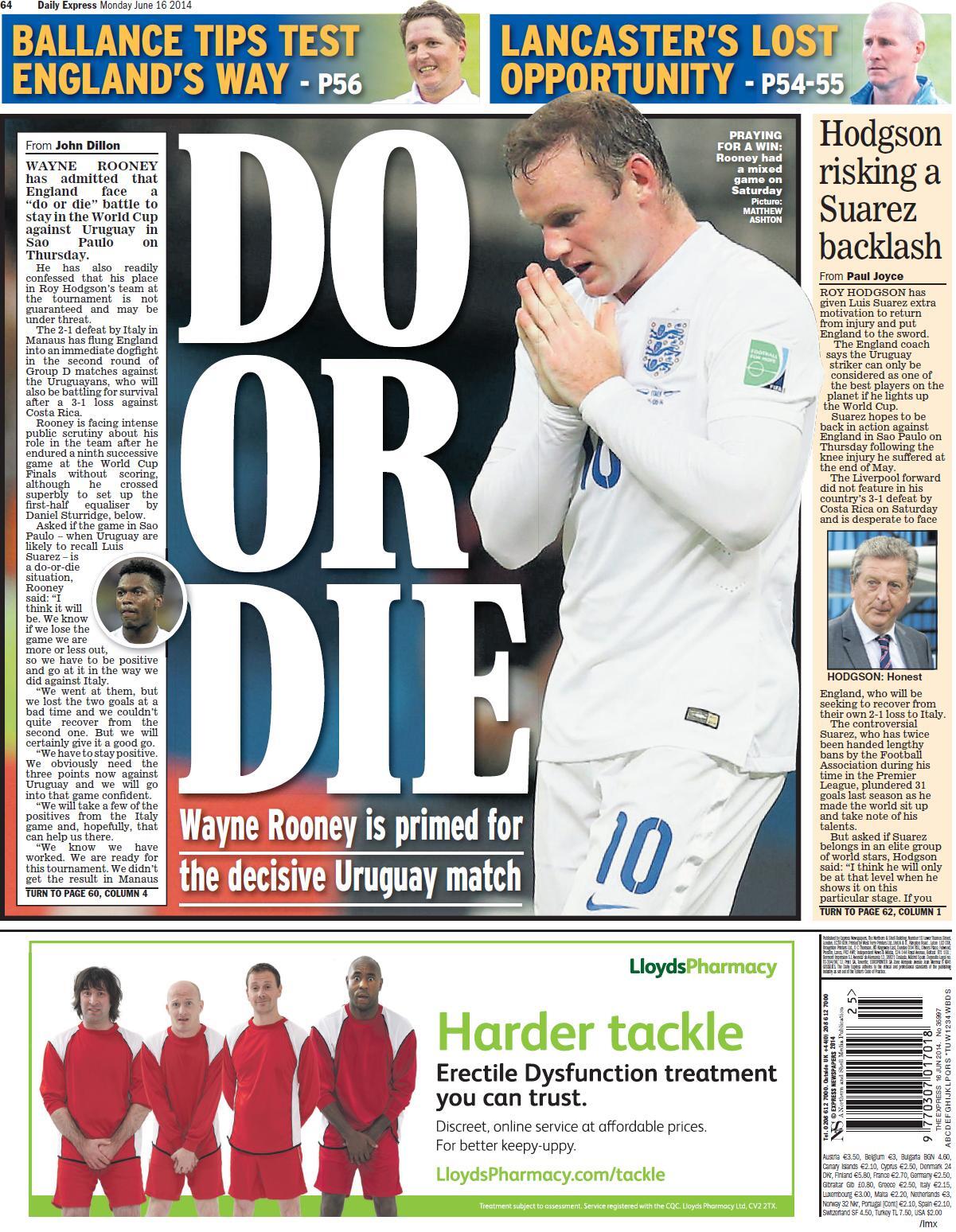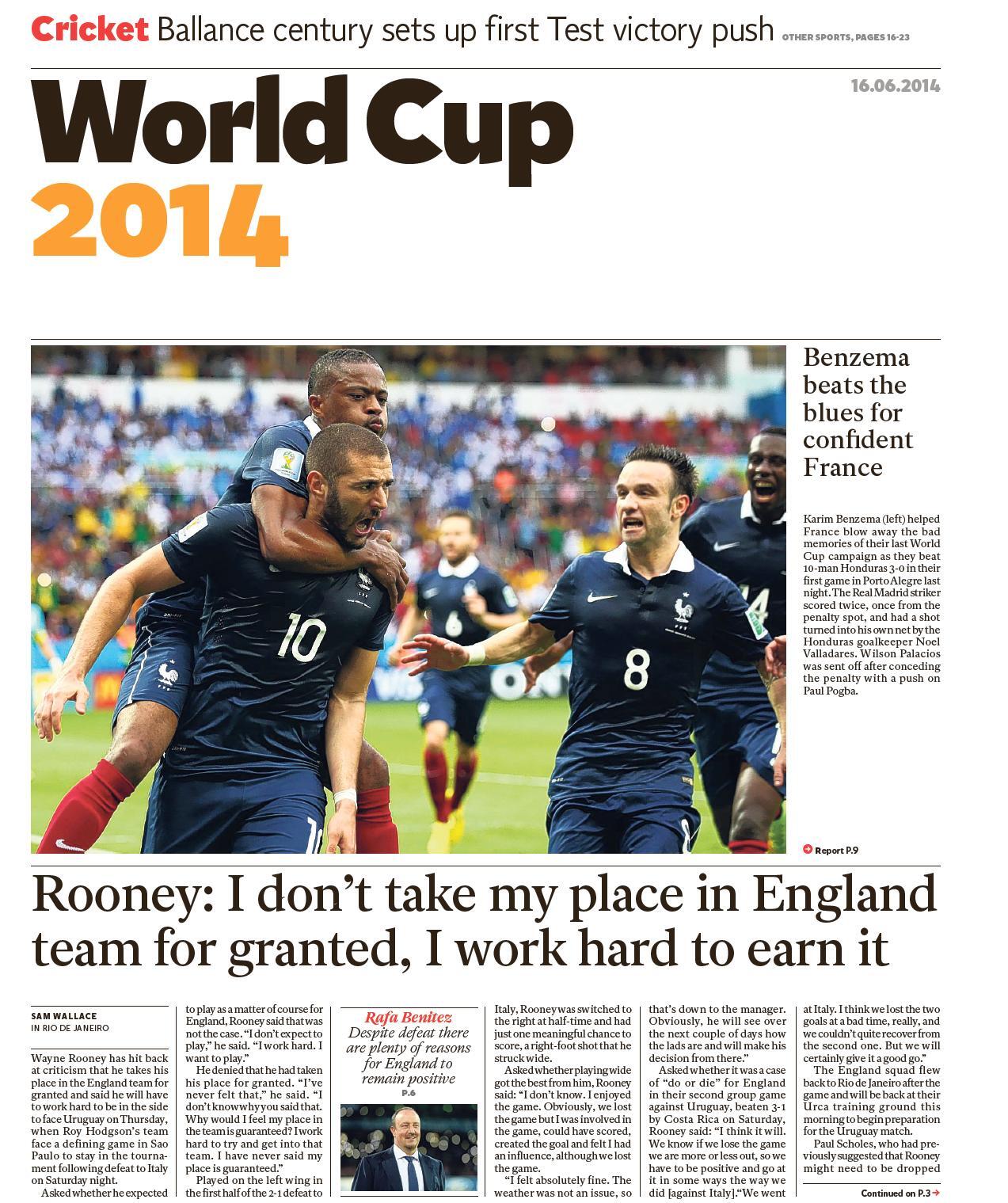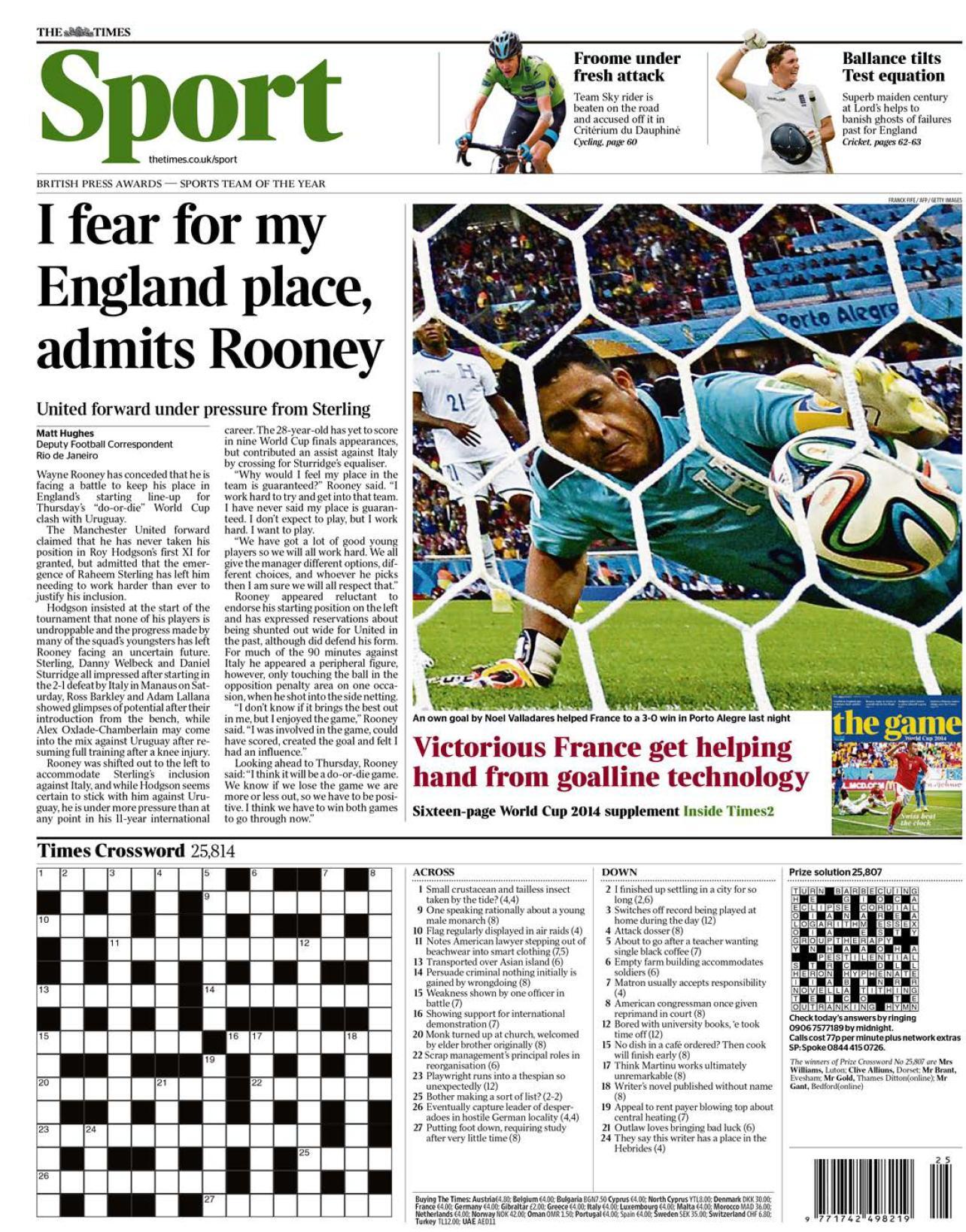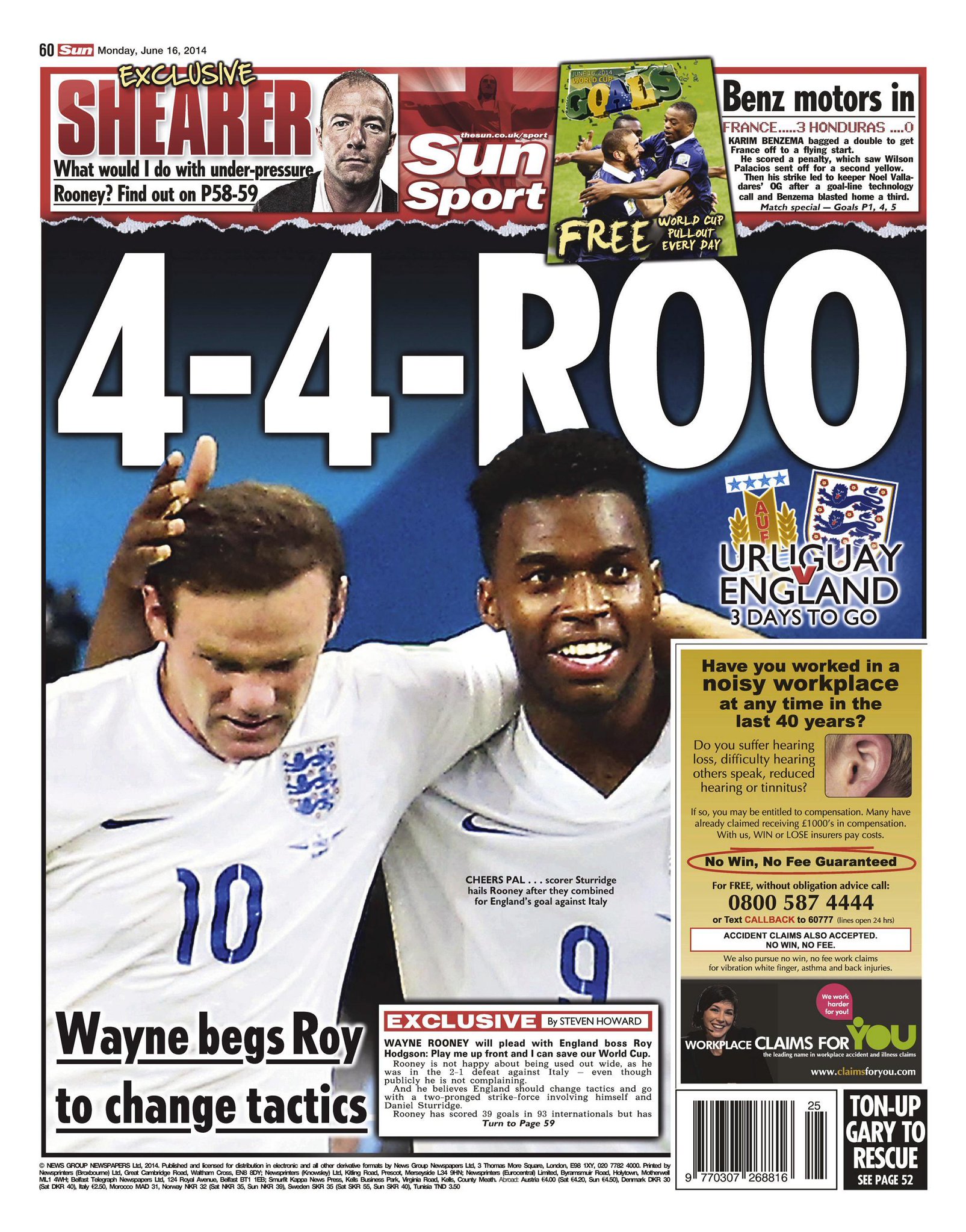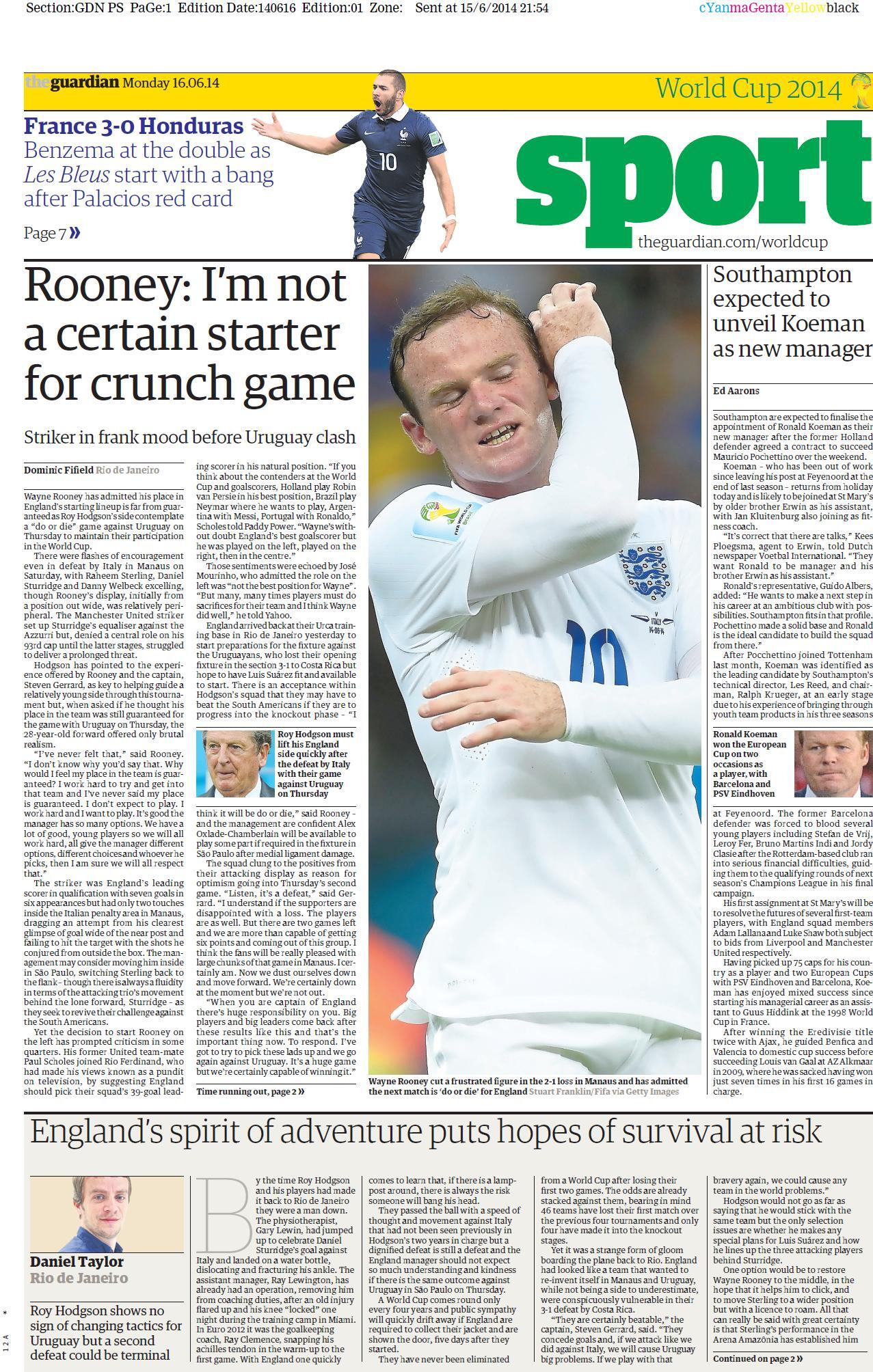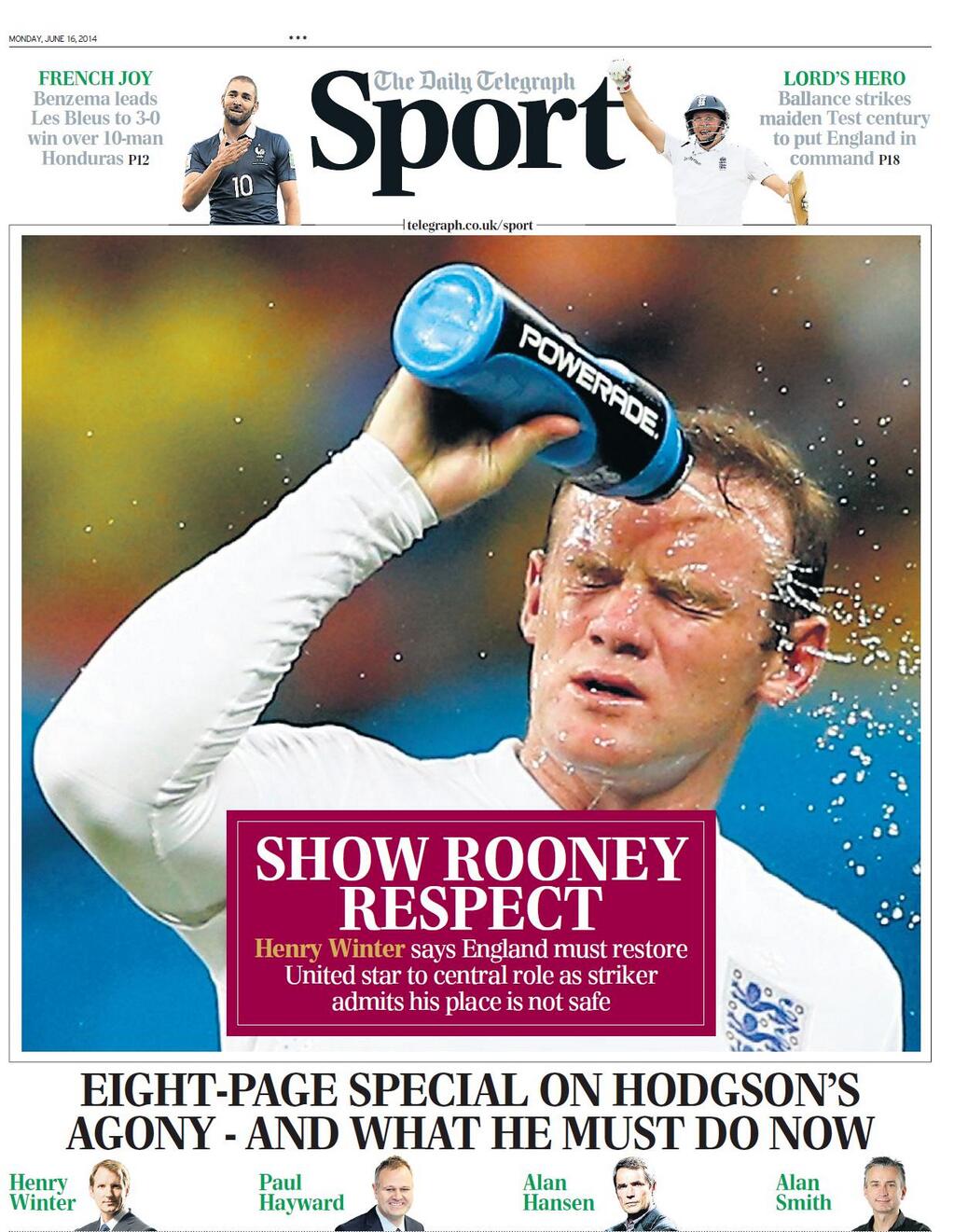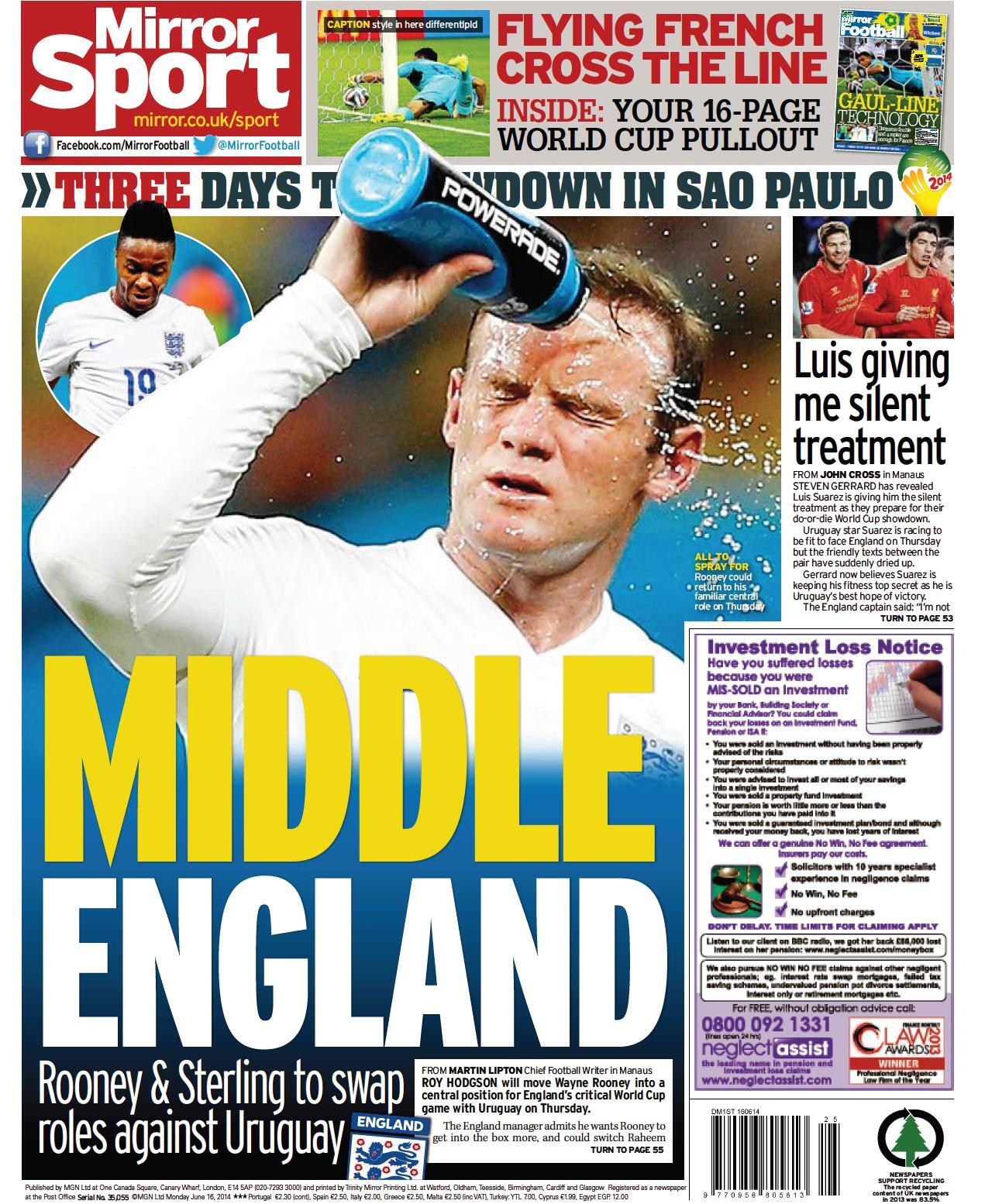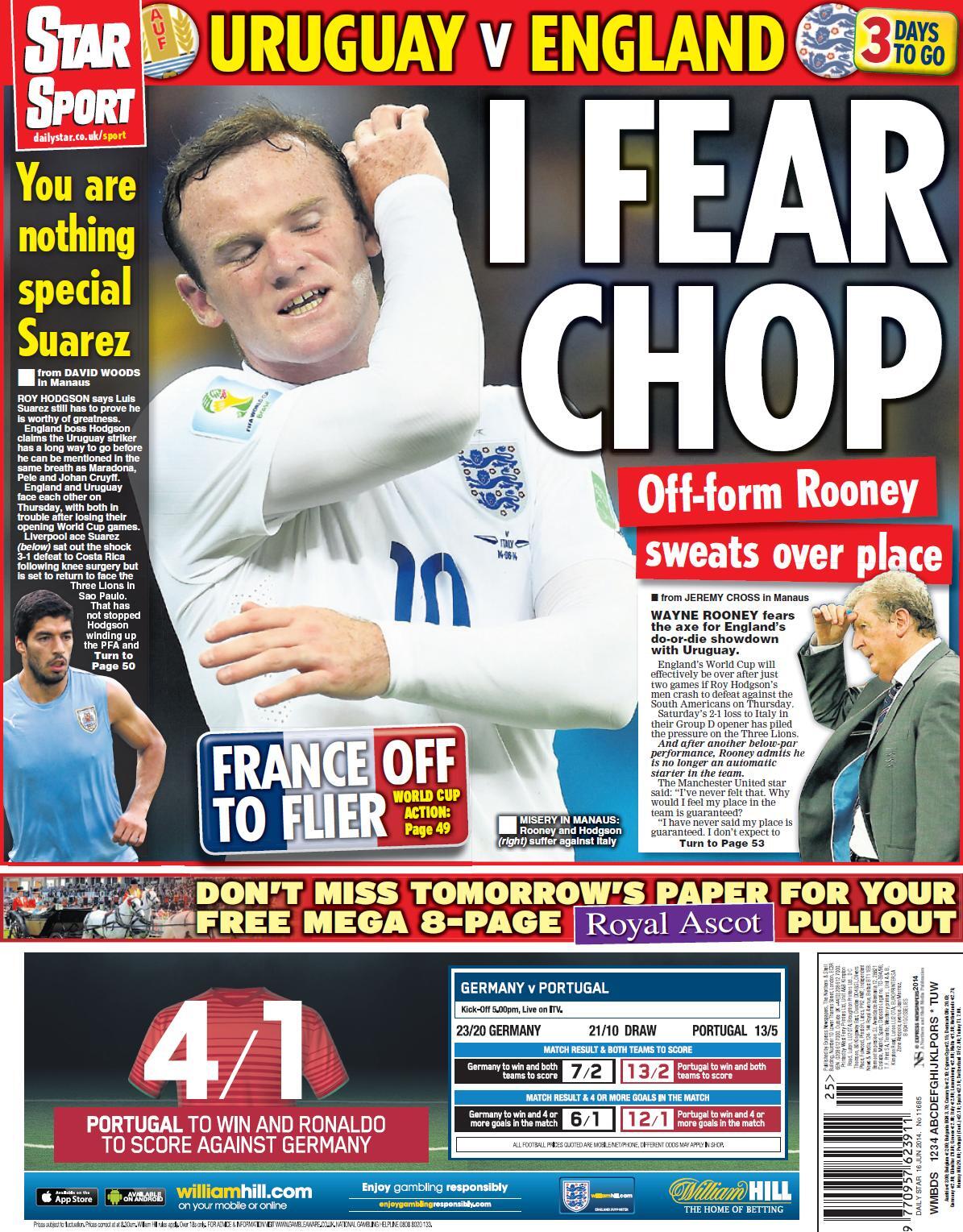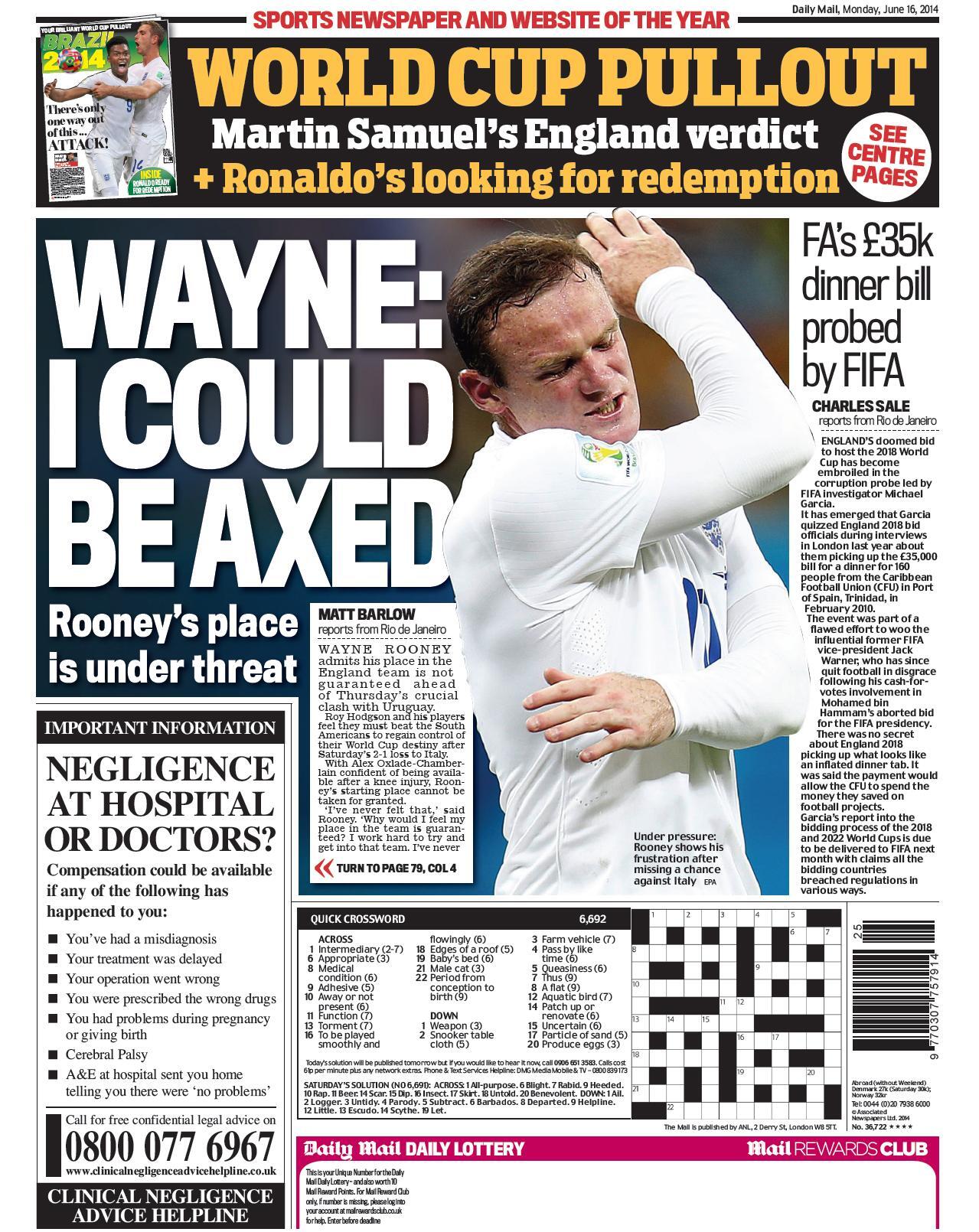 ---