Watch Pep Guardiola hit out at Barcelona president Sandro Rosell [English subtitles]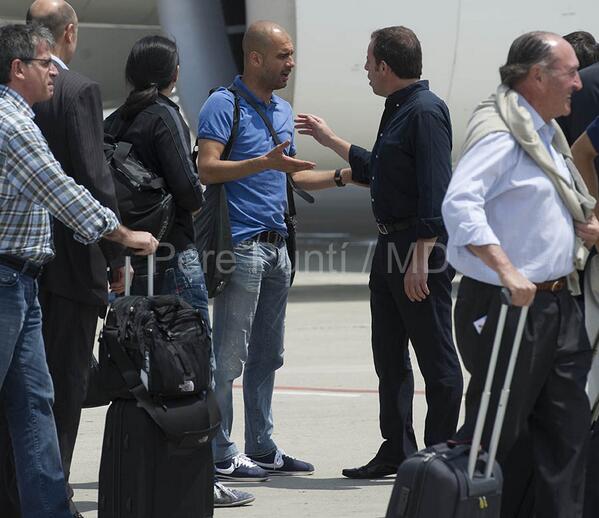 Besides confirming his interest in bringing Thiago Alcantara to Bayern Munich, Pep Guardiola's press conference in Italy on Thursday was also significant for a rant about Barcelona president Sandro Rosell.
The normally mild mannered Guardiola is reportedly irked by some of the suggestions that have emerged in the press about how Tito Vilanova will handle Neymar this coming season.
This appears to be the straw that broke the camels back with Pep telling the media that Rosell had refused to grant him the "peace" he had requested after leaving Barcelona at the end of 2011/2012.
Guardiola cited the reports suggesting he had not visited Tito Vilanova in New York whilst the current Barcelona coach was undergoing treatment in the Big Apple.
Its a pretty extraordinary rant from the new Bayern Munich boss.
The video below comes with subtitles, if they don't appear for you simply press the "captions" icon which is the icon on the far left on the bottom right hand side of the YouTube video.
---
GAMBLING CAN BE ADDICTIVE, PLEASE PLAY RESPONSIBLY