Watch every touch! Adnan Januzaj's individual highlights for Man United at Sunderland [video]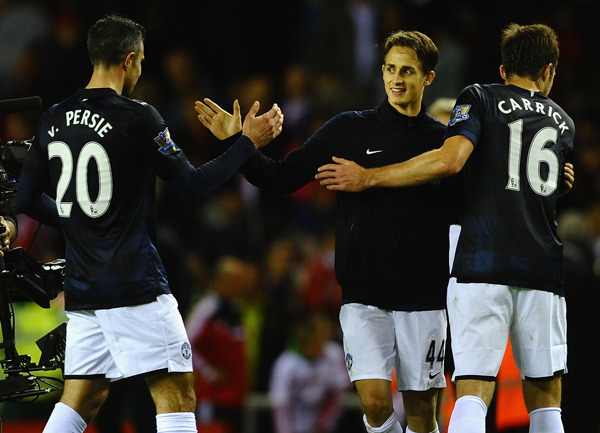 The comparisons have been predictably endless and the hype has known no bounds, after Adnan Januzaj scored two goals on his first Premier League start for Manchester United at Sunderland on Saturday.
Januzaj has been compared to Gareth Bale, Johan Cruyff and Ruud van Nistelrooy – who also scored a brace on his first Manchester United start in the Premier League.
There were some instructive pieces of play that led us to get to know Januzaj a little better during his match winning performance at Sunderland.
The fact his first goal came seconds after Januzaj had been booked for diving showed a mature mind as did the non celebration on the opening goal – that he just ran to get the ball out of the net to restart quickly.
Statistically, Januzaj made 37 passes (with 86% accuracy). Took 6 shots. Embarked on 5 dribbles. Played 4 long balls. And had 3 shots on target. Resulting in 2 goals.
One other fact of note, Adnan Januzaj is eligible to play for 6 countries at international level: Belgium, Albania, Turkey, Serbia, Kosovo and England, the most any player has ever been presented with.
To play for England he would have to wait until 2015. This isn't going to happen. Expect to see Januzaj sneak into the ridiculously talented Belgian squad for World Cup 2014.
(Warning: Due to the internet police – this video may not be up for long…)
[gthumb id="362082″ size="large" autoplay="1″]
---