War of Words: Does Marlon King have a future in football?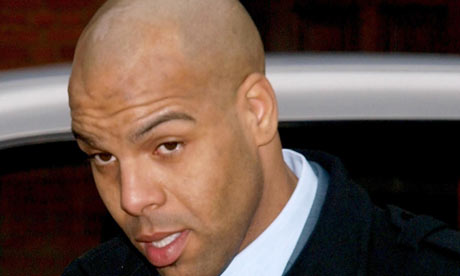 Lets start with the facts.
Wigan Athletic forward Marlon King was found guilty of groping a young woman in a nightclub and then punching her and breaking her nose. 29-year-old King, who has 13 prior convictions was sentenced to 18 months in prison for sexual assault and causing actual bodily harm. The striker intends to appeal the decision, having claimed in the High Court that it was a case of mistaken identity.
Immediately following the decision, Wigan chairman Dave Whelean reacted angrily against the actions of his £5 million striker, publicly scorning King saying its "very, very difficult for any club to stick their neck out and take Marlon on. I cannot really see him coming back as a professional."
Whelan's comments were in stark contrast to the thoughts of King's agent Tony Finnegan. "He will still be a good goalscorer and I'm sure someone will want his signature to play football and do the job he's best at. There are lots of players in this country who have fallen short of the law, done the crime, done the time, and I'm sure if you're sitting in a [cell] you do have time to reflect on the change you make as a person."
Arene Wenger also waded into the debate when quizzed on the subject at his press conference on Friday ahead of the North London derby. "I believe that you have justice and it's not my justice, it is the justice that England has decided to apply to his case. When he has paid his sentence, of course you would consider signing someone like that. Otherwise you would never forgive anybody anything."
Dave Whelan's forthright comments on the subject can be heard in this interview with Sky Sports News. Whelen later continued to flesh out his thoughts when speaking with Sky News, would contrasted his opinions with Arsene Wenger's thoughts.
Finally, Tony Finnegan had his say on the matter in yet another interview with Sky, with the agent angrily defending his client on live TV.
---
GAMBLING CAN BE ADDICTIVE, PLEASE PLAY RESPONSIBLY