Vote & win a £25 FREE bet! Top 10 Goals of the Week (Ft. Ronaldo, Januzaj, VDV & Willian)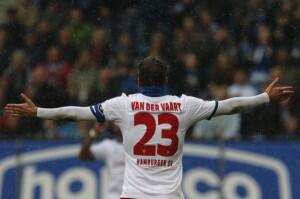 Who wants to win a £25 FREE bet?!
The past week has seen some absolute stunners. We kick off with a glorious Real Madrid team goal and move on to a wonder goal from the FA Cup.
Of course, there is space for youngsters Adnan Januzaj and Ravel Morrison but the likes of Willian, Rafael van der Vaart, Pedro Leon and Camilo all scored stand out goals.
Hopefully you know the drill by now…
To win a £25 FREE bet, just email us at 101greatgoals@gmail.com and tell us which of the ten goals below is the best.
If your choice matches up to the winner of our overall email poll, you could win a £25 FREE bet token with Winner Sports.
Without further ado, watch this week's top 10 goals of the week & get voting (emailing)!
[gthumb id="362855″ size="large" autoplay="1″]
[gthumb id="360878″ size="large" autoplay="0″]
[gthumb id="361105″ size="large" autoplay="1″]
[gthumb id="361846″ size="large" autoplay="1″]
[gthumb id="362853″ size="large" autoplay="1″]
[gthumb id="362851″ size="large" autoplay="1″]
[gthumb id="362850″ size="large" autoplay="1″]
[gthumb id="362274″ size="large" autoplay="1″]
[gthumb id="362371″ size="large" autoplay="1″]
[gthumb id="362485″ size="large" autoplay="1″]
---
GAMBLING CAN BE ADDICTIVE, PLEASE PLAY RESPONSIBLY