Villarreal's Jonathan dos Santos takes to social media to deny claims he's gay [Instagram]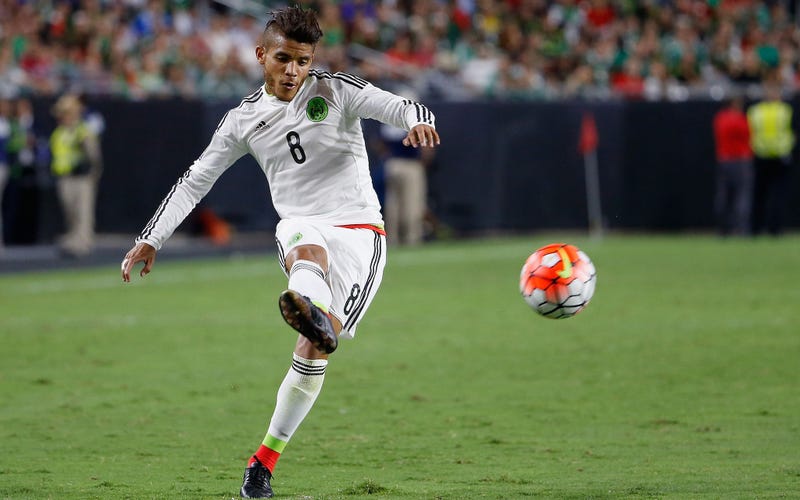 Villarreal midfielder Jonathan dos Santos has taken to social media to deny reports that he is gay.
While Dos Santos felt the need to clarify his sexual orientation in public, the Mexican has also come out in support of homosexuality.
Writing on his Instagram account, Dos Santos posted the following message:
To the media, if I was gay I would have no problem in saying so. Invent something else. Don't promote discrimination or sensationalism.
Dos Santos felt compelled to make his statement after Mexican magazine TVNotas reported that the 25-year-old has been dating his Argentinian teammate at Villarreal, Mateo Musacchio, for seven months.
According to the tabloid publication, a source "very close" to Dos Santos and Musacchio reportedly leaked the information.
The magazine added that dos Santos's family, including brother Giovani, who plays for the LA Galaxy, supported his brother's relationship.
TVNotas also claimed that Jonathan dos Santos has previously been linked to being in a relationship with Thiago Alcantara back in 2013.
See Jonathan Dos Santos's Instagram update below.
Click here for more Premier League betting tips
---