Video: Rafa Benitez says Sir Alex Ferguson refused to shake his hand
What English football really needed was a spat over hand shakes [sarcasm].
Rafa Benitez will once again dominate Monday's back pages following his claims after Chelsea's 2-2 draw with Manchester United that Sir Alex Ferguson refused to shake his hand before the FA Cup 6th round tie.
The Chelsea interim boss said: "I was waiting at the beginning. It's up to him, I was in the way waiting."
When pressed further, Benitez said: "Ask him – if you are brave enough ask him. It was his decision. I was ready and waiting. I have some education because I know a lot of people are watching so I know what I have to do."
It was also posed to Benitez that he could have shaken hands with Ferguson at the end of the game but the Spaniard had an answer for this as well: "I was with my players celebrating."
As you can see below, despite the fact Rafa Benitez arguably changed the game with his substitutions, Monday's back pages will likely be dominated with the story of Sir Alex Ferguson's hand shake "snub."
The replay should be fun!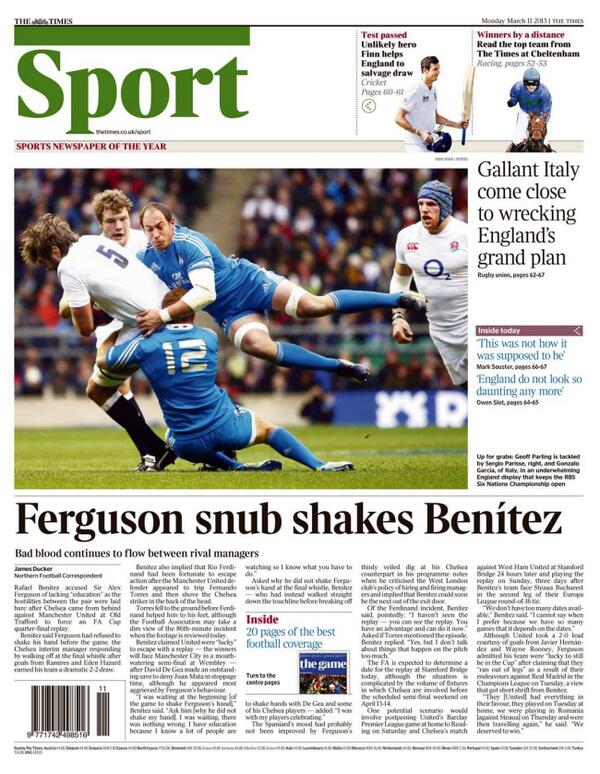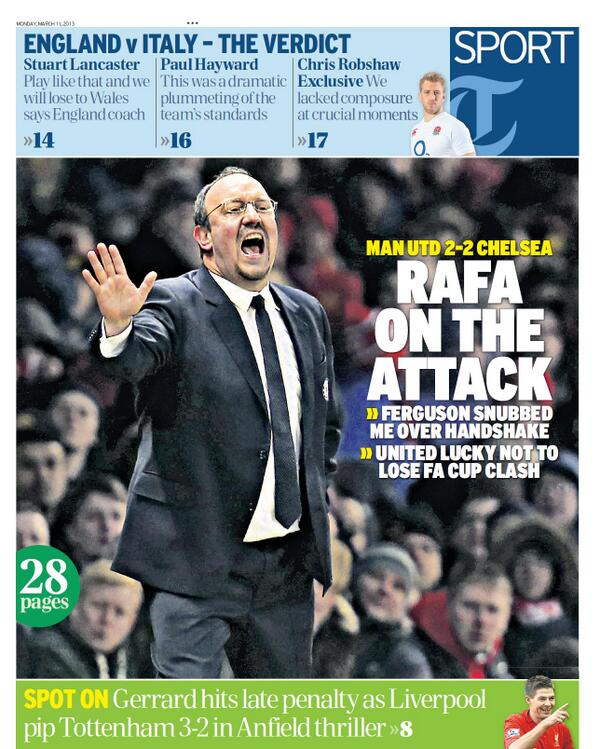 ---