VIDEO: Manchester City's Garry Cook: "not if, but when, we beat [Manchester] United again"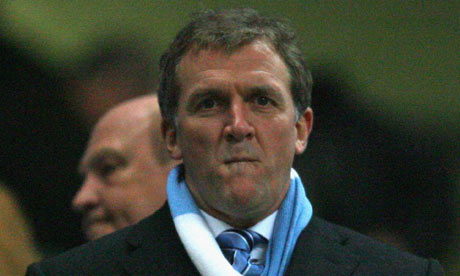 Garry Cook's list of foot-in-mouth moments are becoming legendary and the red side of Manchester will undoubtedly chuckle at his comments in the aptly named Matt Hatter Saloon in New York in the lead up to the Carling Cup semi-final clash at Old Trafford on Wednesday night.
In the aftermath of Manchester United's win there have been claims that Cook's comments were mentioned by Sir Alex Ferguson in the dressing room before the second leg. And, after Wayne Rooney's injury time winner, Darren Fletcher intimated as much saying United "do their talking on the pitch."
Cook's comments that Manchester City would reach Wembley "not if but when we beat United again," can be seen on this video.
---