Video Evidence: Nene (Tottenham Hotspur)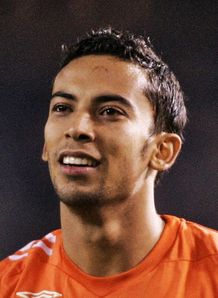 "I have had contacts with representatives of those two clubs [Roma and Spurs]. They asked Monaco about my situation and about the chance of transferring me, so there is a possibility that an official offer could be made in the coming days… I always played very well against Sevilla and I created some goals, this should have left Juande [Ramos] with a good impression and now my name is on their list of signings." – Nene.
Monaco's Brazilian left-winger Nene (full name: Anderson Luis De Carvalho Nene) produced the above quotes a couple of days ago and if paper reports are to be believed the transfer of Dimitar Berbatov to Manchester United could see the Monaco left winger soften the blow of losing the moody Bulgarian.
Spurs have arguably yet to replace David Ginola on their left side and whilst there are a number of players who will play wide left for the Lilywhites this season many of them may be square pegs for round holes (e.g. Dos Santos, Modric, Bale, Gilberto, O' Hara).
It is a surprise that Nene is not on the radar of more clubs, he holds a Spanish passport and from the brief clips of him dotted around the internet it appears that he has the lot. He is one of the most technical players in France and is a dribbler in the classic sense. (See this assist for an example.)
Whilst he primarily plays on the left wing he is also able to play down the middle and can finish with aplomb. If that wasn't enough, like almost all Brazilians he can also take free-kicks from long-distance (examples here and here.)
The only question mark surrounding the Monaco winger is whether he has the physique and strength to adapt to the Premier League. And, if you were wondering why he thinks Juande Ramos rates him so highly, it was probably this goal that he scored against Sevilla in November 2006. (A compilation of his time in Spain can be seen here.)
---