Video Evidence: Is Liverpool-bound Andy Carroll worth £35m?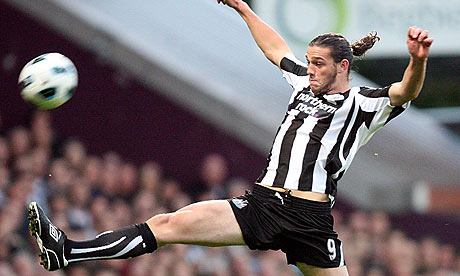 Time for some context.
Barcelona paid £34.2m to Valencia for striker David Villa in May 2010. David Villa had scored 107 goals in 166 league matches.
Now let's think about Andy Carroll. A 22-year-old striker with less than a season of Premier League experience under his belt. He"s scored 31 goals in 87 games, with a record of 11 goals (thre of which came against Aston villa) and five assists in 19 games this year.
Surely the numbers don't add up! So why are Liverpool paying so much for Newcastle's Andy Carroll?
One reason could be Carroll's impact which was felt directly at the hands of Liverpool just a few weeks ago. In what proved to be one of Roy Hodgson's last matches at the helm at Anfield, Andy Carroll sealed a 3-1 victory in Alan Pardew's first match in charge when he drilled a fantastic low drive past Pepe Reina.
But even that goal, which may have added a few more numbers on the cheque, fails to justify such a massive transfer fee. Arguably a supposed £48m fee poised to be received from the sale of Fernando Torres to Chelsea offers a more pertinent pointer.
Further, it should also be pointed out that Andy Carroll is currently injured with certain reports suggesting a thigh injury will keep him out for quite a few weeks to come.
And whilst questions are being asked of Liverpool, where does this leave Newcastle? Surely Mike Ashley would have got just as much money in the summer for Carroll.
And what happened to Alan Pardew's concrete statement on January 6th that "he's not for sale. It's as simple as that!" Once again the feelings and opinions of the all-too-faithful Toon brigade appear to have been thrown down the river for cold hard cash.
Video Evidence: Andy Carroll hat-trick v Aston Villa.
Andy Carroll: All goals in the Championship.
Andy Carroll: All Premier League goals.
Click here for more Premier League betting tips
---