Uwe Rosler couldn't watch part of Wigan's upset victory at Man City [Tunnel Cam]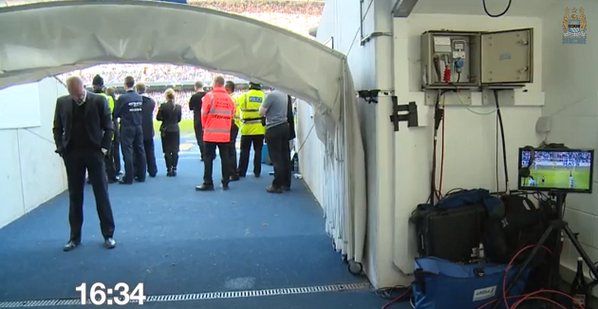 We are used to seeing Manchester City vanquish even the toughest opponents at the Etihad.
Only the likes of Bayern Munich, Barcelona and Chelsea have upset the apple cart at Manchester City this season, until yesterday…
Wigan, led by former Manchester City striker Uwe Rosler pulled off one of the biggest upsets in FA Cup history.
The fact the Latics have beaten City in successive seasons in the competition is pretty incredible and the way Wigan are refusing to give up their title is a great story.
Manchester City's Tunnel Cam almost always throws up some intriguing footage and this time it features Rosler who could not watch part of the game and spent it looking back towards the changing rooms.
Specifically at 16:34, just after Wigan had taken the lead, as can be seen on the screenshot above and at 7:10 on the full Tunnel Cam video below.
Perhaps Rosler was composing himself for his half-time team talk. Or, he didn't want to get over excited.
Either way, pretty calm stuff considering it was the biggest result of his managerial career!
Click here for more Premier League betting tips
---