Two ridiculous misses you won't have seen: Marcelo (Atletico-PR) v Vitoria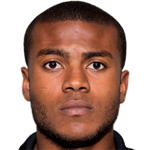 Surprisingly this footage from Saturday's Brazil Serie B match only just came to our attention but so bad are Marcelo's misses, that they have to be seen.
On Saturday, Atletico-PR lost 1-0 at home to Vitoria as the latter strengthened their grip on a title challenge in Brazil's second division.
For Atletico-PR it should have quite comfortably been a draw or even a win had Marcelo taken the two guilt-edged chances he was offered.
The 20-year-old striker, who incidentally used to play for Vitoria, which may explain things, first missed after the keeper had parried, before a second, even worse FAIL, when Marcelo found himself all alone at the back post.
Enjoy the horror show below.
---