Two Liverpool fans hold an abusive banner outside Goodison Park before the derby with Everton [Picture]
Round 12 of the Premier League kicks off with one of the showpiece games of the season on Saturday, as Everton host Liverpool in the Merseyside derby.
Liverpool currently occupy second place in the table while Everton sit a few places back in sixth.
A win for the Reds who put them a point above Arsenal into top spot, whilst the Toffees would join their city rivals on 23 points should them win on home soil.
With pride and crucial points at stake in the derby, a couple of Liverpool lads have started the banter early by standing outside Goodison Park with an abusive banner and the image has spread virally.
See the picture below, together with a sample response from one Everton fan who couldn't help but bark back online.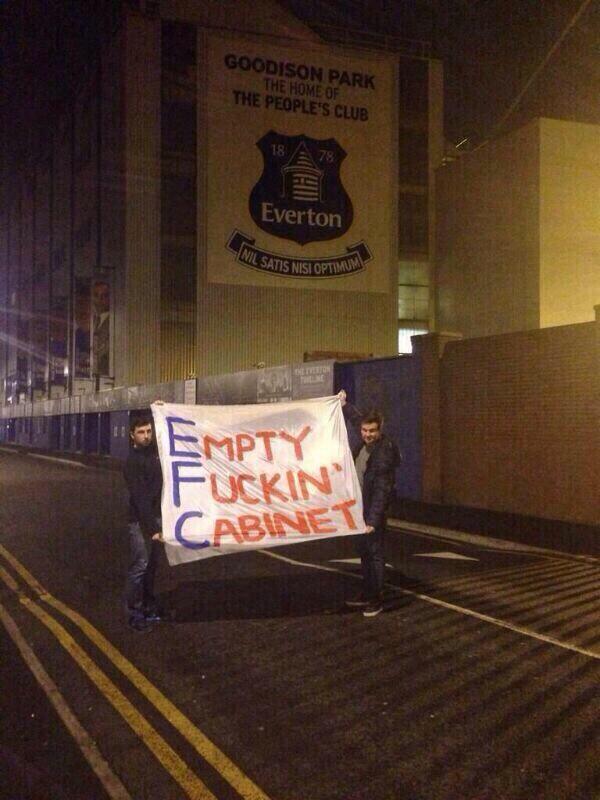 That "Empty Fucking Cabinet" banner is brilliant, 9 league titles 5 FA Cups 1 European Cup Winners cup says otherwise. Thick cunts

— Conor Wardale (@ConorWardale) November 20, 2013
---