TRAGIC: A Napoli fan who was wounded in a gun fight with Roma ultras before the Coppa Italia final has died
A terrible story has taken Luis Suarez's bite on Azzurri defender Giorgio Chellini off the top of the news cycle in Italy on Wednesday.
The lead story in the European peninsula is the news that Ciro Esposito, a Napoli fan who was attacked by Roma ultras before the Coppa Italia final, has now died.
After getting wounded in a gun fight, Esposito was admitted to hospital with serious injuries.
He had since spent 50 days in hospital battling for his life, but yesterday, after a major turn for the worse when he suffered multiple organ failures, the Napoli fan passed away.
One Roma ultra, Daniele De Santis, is already in police custody for the offence, and there have already been signs of reprisals from from Napoli fans as a banner saying "De Santis. Fascist murderer. Napoli hate you!" has already gone up in Naples.
See a picture of that banner below.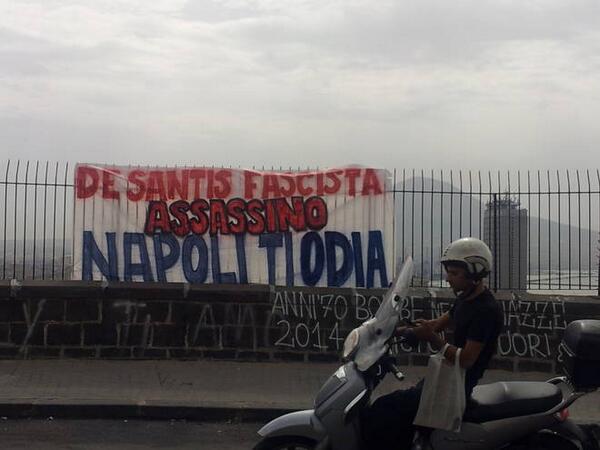 ---
GAMBLING CAN BE ADDICTIVE, PLEASE PLAY RESPONSIBLY