Tottenham fans have their interest piqued as Brazilian striker Hulk says he wants to reunite with AVB
The latest front cover of Twenty Four 7 Football includes a small graphic which has piqued the attention of Tottenham fans.
A picture of Brazilian striker Hulk is positioned on the left hand side of the splash, with the headline "I want to play for AVB again".
Whether the inside article offers any more info on Hulk's plans to reunite with his former manager at Porto will only be known when the magazine goes on sale on Friday, but our guess is that the piece won't really offer any new news.
Back in August the Sunday Telegraph's Jason Burt, a journalist known to have decent contacts at Spurs, claimed that a main target for Andre Villas-Boas was Zenit St. Petersburg striker Hulk. Burt wrote:
Hulk has long been admired by head coach Andre Villas-Boas, who worked with the 27-year-old forward at Porto, although any deal hinges on his current club, Zenit St Petersburg, lowering their demands. The Russians have been demanding closer to £40 million.
In Tottenham's favour is the fact that Hulk wants to reunite with Villas-Boas even though the club is not in the Champions League.
With that said, expect that more stories linking Hulk to Tottenham will spring up as the January transfer window creeps closer.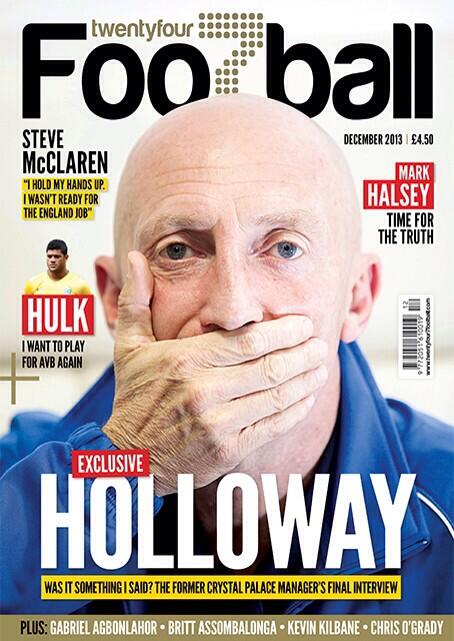 ---
GAMBLING CAN BE ADDICTIVE, PLEASE PLAY RESPONSIBLY