Too Cute! Messi & Yaya Toure shared the sweetest & most tender embrace at full time of Man City 0 – Barcelona 2
This was just the sweetest, tenderest, most darling little moment that capture the spirit of football.
Lionel Messi and Yaya Toure, former teammates at Barcelona and fond friends, went to each other at the end of Barcelona's win over City to put the result to one side and hug it out.
Too cute!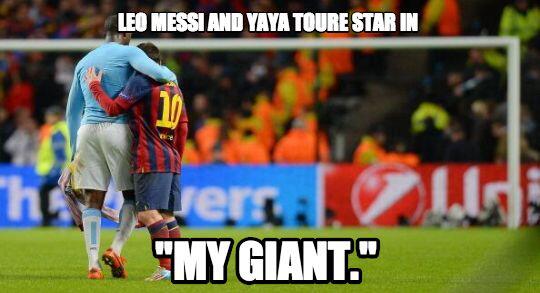 Pictures and video of the sweet moment below the fold.
---