Toni Kroos' agent denies Man United mega offer, says midfielder will stay at Bayern until 2015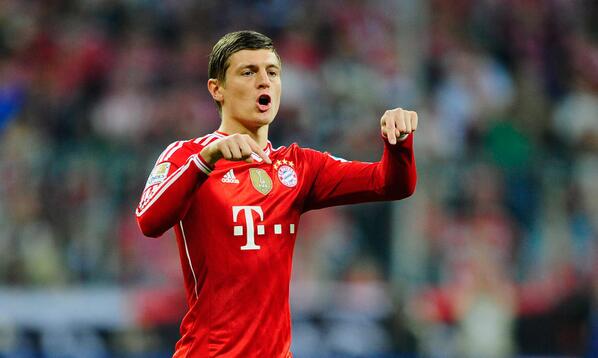 Manchester United's interest in Bayern Munich midfielder Toni Kroos is well known.
David Moyes has reportedly been interested in Kroos for some time with the deep lying playmaker still some way off agreeing a new deal at Bayern Munich.
On Tuesday The Guardian suggested that Manchester United would offer Kroos a whopping 260,000 pound-a-week salary but this has been denied by his agent, Volker Struth.
Kroos' agent is quoted in the German press today saying: "There is no official contract offer at present. There is no need to submit an official offer. Because Toni Kroos will play until at Bayern until at least 2015."
Bayern are attempting to keep the German midfielder at the Allianz Arena and have made a number of offers to Kroos.
But, Pep Guardiola said on Tuesday: "It depends on Toni himself from, he is a young man, it's his decision."
Bet on Manchester United and claim a £50 bet.
---